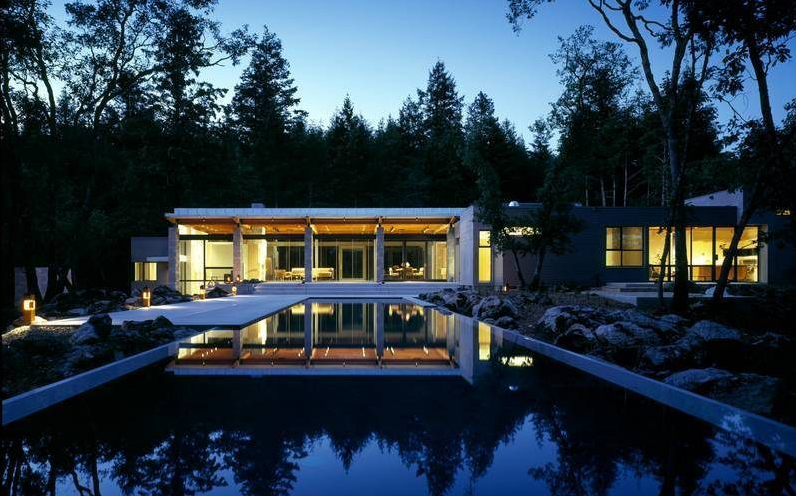 Click here to view the full photo gallery.
Location: St. Helena, Calif.
Price: $14,950,000
The Skinny: Napa Valley has been drawing the rich to lives of wine-fueled leisure since the 1960s. With large vineyards out of reach for all but the wealthiest of oenophiles, the merely rich must now settle for a small patch of, in this case at least, well-rated grapes — the wines produced from the grapes on this estate have been rated highly by ultimate wine snob Robert Parker.
But, luckily for our purposes, the grapes aren't the only draw, but merely complement the stunning modern structure at the heart of the 21.5-acre estate. Designed by Scott Johnson, the two-bedroom main house is joined on the property by an AIA award-winning, two-bed guest house designed by Stanley Saitowitz. The compound was once asking $17 million, but has been reduced to $14.95 million.
View the original item at Curbed.com: Glassy Contemporary and Highly Rated Vineyard Ask $15M by Rob Bear.
More from Curbed.com's House of the Day:
Copyright 2012 Curbed.com