Phoenix-based real estate franchisor Realty Executives International Inc.'s new website features new consumer search tools and a backend system that weds the firm's customer relationship management and marketing tools into one platform.
The new site, which features a map-based custom search tool and a search box that automatically completes search terms, responds to certain consumer inputs like home value inquiries or property detail requests, and auto-fills contacts into a Realty Executives International agent's customer relationship management (CRM) program.
"It takes the responsibility off an agent," said Todd Sumney, vice president of marketing at Realty Executives International. With contacts automatically uploaded into the firm's CRM system, agents can then decide whether to set them up for listing alerts or other marketing messages, Sumney said.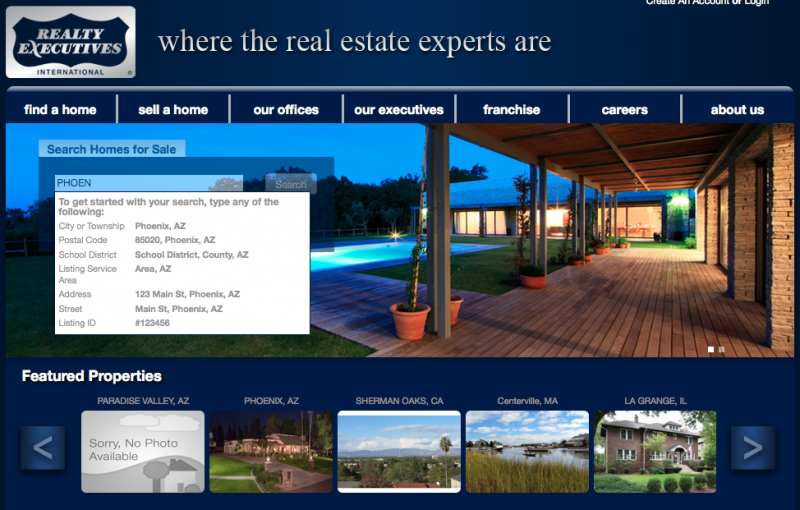 Screen shot of Realty Executives International's new website.
The new website and backend platform also remain consistent across individual agent websites, brokers' and the company-wide Realty Executives International site.
Brokers and agents can also feature their properties on their local sites, Sumney said, while accessing the firm's backend system, which brings together all their leads and marketing tools in one place.
Realty Executives International has 404 franchised offices in all 50 states of the U.S. and approximately 10,000 agents in 500 offices worldwide in 26 countries including Australia, Bahrain, Belize, Canada, Israel, Spain, Turkey and Lebanon.