Inman is interviewing real estate professionals in every area of the field to talk about technology use. Here's Anthony West, a Realtor – and an Inman contributor.
What model phone do you use? Why?
I have an Android Samsung Galaxy Note II. I have big hands, so the screen size was perfect for me; I also thought the software built in by Samsung was extremely useful. I was a huge fan of those Palm Treo's with their stylus, so when the Note II came out, it was the perfect match. Not to mention it still updates to the latest software two years later.
What are your top three apps on your phone?
Gmail, Keep and Dropbox.
How do you split your digital time: how much mobile, how much desktop?
I split my time three ways: 40 percent mobile, 20 percent iPad, 40 percent laptop. Super convenient because I can start a task on one device and finish it on another.
Describe your job. What do you do every day? How does technology support (or not support) your daily job description?
I am a real estate agent in Kansas City. I am the youngest agent at my office and one of the youngest in all of Kansas City at 22 years old. Every day, there are things I absolutely need to get done; as a result, I've learned to "time block" to complete those tasks. Technology has helped to make me a "paperless agent," which means I can complete things not only at my office but also on the go. My time has become more efficient and effectively used as I'm no longer limited to staying put in one location.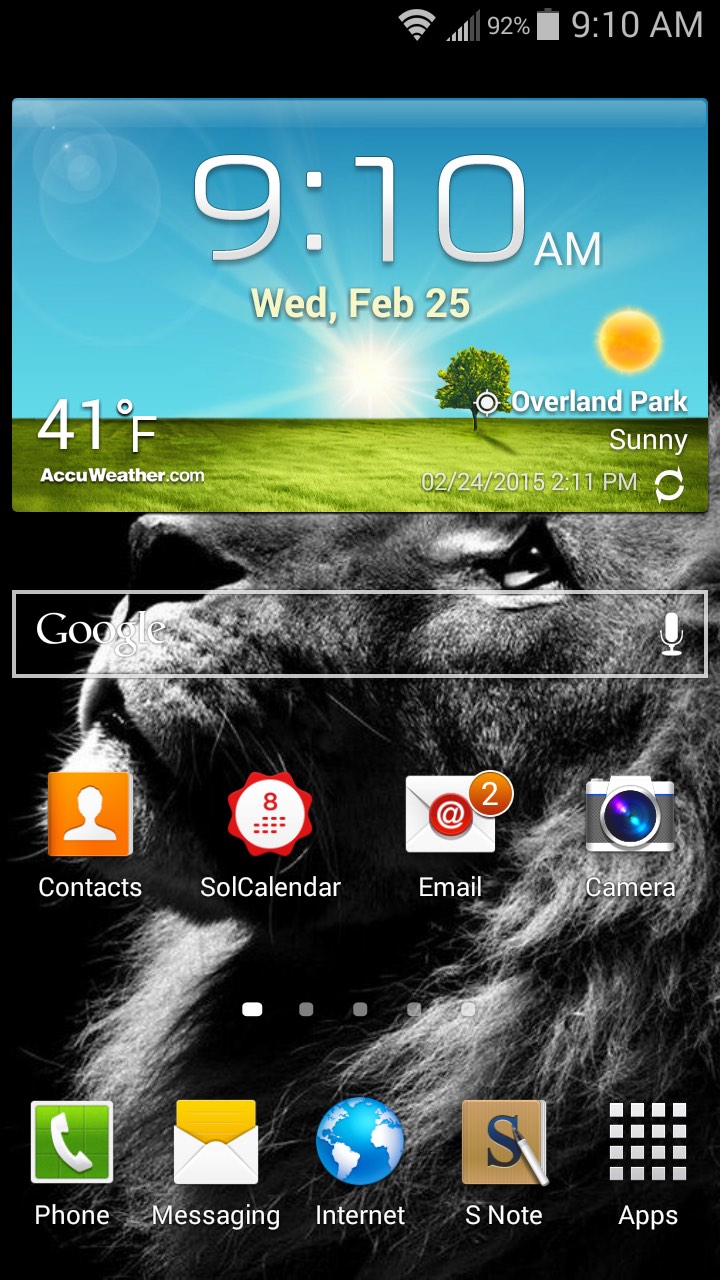 Do you consider yourself an early adopter of technology? Or do you wait to see what's working for other people?
I am definitely a tech nerd! I love testing apps, products and software as soon as it's available.
What's the biggest technology-related challenge you face today? How do you solve it?
This biggest technology challenge I face is bordering the line of relying too much on it. This is a relationship and people business. No matter how fancy or innovative the technology is, nothing can take the place of human interaction (whether it be a phone call or face-to-face contact).
What do you think is the biggest overall challenge facing the real estate industry? Will technology be able to address it?
The quantity of agents/brokers over quality; lack of communication between professionals and their clients (before, during and after a transaction); and finally, illusions that can be created in the marketplace by paying extra money for ad space (we'll save that for another discussion).
Technology can address the latter, but the first two need to be evaluated by agents and brokers.
How do you feel technology is changing the real estate industry? Are these changes making the industry better or worse? Why?
For the most part, much better. The public has access to more data than ever before, and it helps everyone to be on the same page.
What email systems do you use? Which one is your favorite and why?
Google. It links to many of my other accounts: Google Plus, Google Drive, etc. It's nice to keep things under the same platform.
Do you use a calendar app? Which one? What do you like about it?
I use "SolCalendar" because in addition to a calendar, it serves as a to-do list and weather app, too.
Do you use digital documents?
Yes, I use DocuSign. It works with anyone, anytime, anywhere and it's compatible with many other apps. The service is great for client interaction and makes signing documents secure, easy and time-friendly.
In addition, DocuSign has also created an add-on called "transaction rooms." All parties to a transaction can stay up-to-date on the whole transaction process, and as the admin, you can control who sees what.
Do you own a camera? What kind? What do you like about it?
Nikon 3100. My smartphone is great, but high-definition, crisp photos are a must. I love that I can get the vibrant photos I need on "my time" if a professional photographer is unavailable.
What kind of laptop or tablet (or both) do you own?
MacBook Pro & iPad 2 (AKA my personal assistants); these two devices alone are powerhouses.
Do you have a Nest thermostat in your home?
I don't, but they look neat!
Do you play games on any of your devices? Which ones?
Wordsplosion … 'nuff said!
Which websites do you visit every day? Why?
MLS (multiple listing service), Gmail, LinkedIn, Facebook, Tech Crunch and Inman. For content local to Kansas City, I visit popular blogs. These sites help me to stay updated on industry news and Kansas City happenings.
Which social media app do you use the most on your phone? Your tablet? Your computer?
On my phone: Facebook and Instagram. On my iPad: Twitter. On my laptop: Google Plus. Really, Facebook is the only one I visit every day as I schedule my posts a week in advance through the awesome time-saver app Buffer.
What's on your technology wish list — for yourself or for work?
DJI-Phantom 2 – since the FAA has become more lenient, not only would it be great for video tour footage, but also capturing nature on vacations as well. Also, a Beats portable speaker; besides people and food, nothing makes an open house better than good music. …
Where do you get most of your leads: portals or other sources?
My sphere of influence, open houses and expired homes. In addition, my Placester website with IDX (Internet data exchange) provides me with my own distinctive hub where consumers can search for homes. The main aspect I like about it is the ease of use. Anyone can create a great site with useful content for an affordable price.
What is your favorite technology, one you actually get joy out of using?
I have two – "PDF Expert" and "Open Home Pro." I can edit, file, sign, send and so much more with or without a Wi-Fi connection on PDF Expert. It allows me to make great use of my time and cut back heavily on paper. Open Home Pro is my "must-have" for open houses. This is a great way to get visitor feedback, send follow-up emails and have their contact information automatically added to my customer database. The layout is simplistic, intuitive and polished, and I love the positive reaction people have when interacting with Open Home Pro.
What is your favorite "unplugged" activity?
Basketball is my escape; I love to play pick-up or go to a game. In addition, I have a huge passion for tech startups and learning more about them (possibly starting one myself). Kansas City is becoming a magnet for new businesses, as the cost of getting started is very feasible here in the Midwest.
I also enjoy volunteering at organizations or nonprofit causes. Finally, can't forget all the new restaurants popping up. The hustle and bustle of Kansas City is making it a great place to sell real estate!
Read Anthony West's article, "Reaching the elusive millennial homebuyer."
Would you like to participate in Inman's technology profile series? Email amber@inman.com.