Denver-based franchisor Redefy and Philadelphia-based brokerage Houwzer are among a handful of real estate startups who have re-evaluated the brokerage model in the digital age and come to the conclusion that listing agents are overpaid, and have crafted business models accordingly.
A majority (73 percent) of the 443 readers who took an Inman poll disagree with their premise: Even with the digital ease the big listing portals and paperless transaction management platforms have created for them, listing agents are not overpaid.
But a good chunk of the respondents — close to a third — agree with the startups. Listing agents are not worth the roughly 2.5 percent commission they traditionally have earned for ushering a home toward sold status, they decided.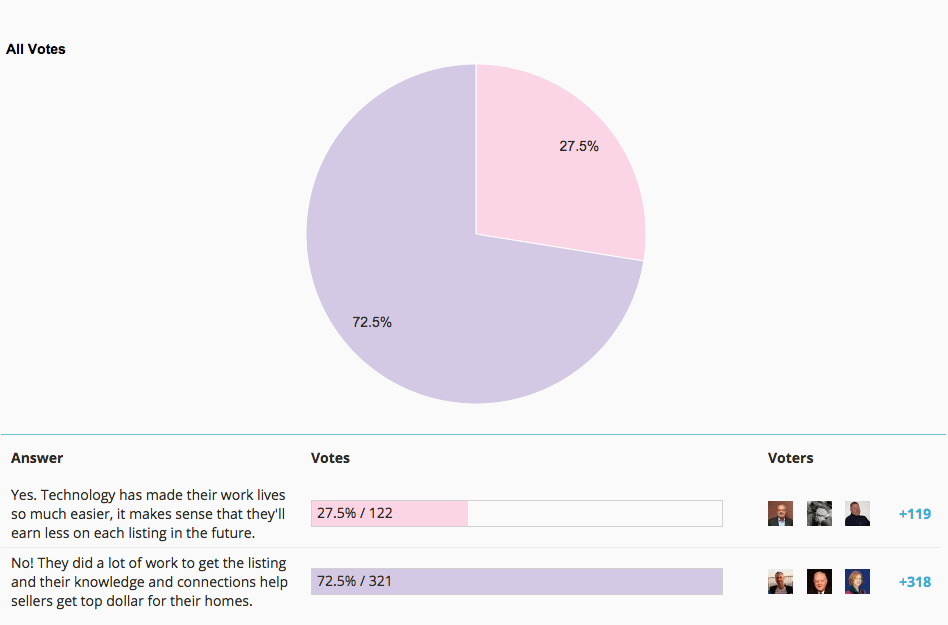 Time will tell who's right.
Redefy has 10 affiliates in four states in 16 months as a franchisor, and Houwzer expects to expand out of its home market to more than a dozen in the next two years. We'll check in to see where they are at the end of the year.