Thanks to increased purchase mortgage demand and loosening credit standards, mortgage lenders are optimistic about the near-term housing market, according to Fannie Mae's second-quarter 2015 Mortgage Lender Sentiment Survey.
According to the survey, the share of lenders reporting increased mortgage purchase demand in the last three months climbed again this quarter, reaching 77 percent for government-sponsored enterprise (GSE)-eligible loans and 65 percent for government loans.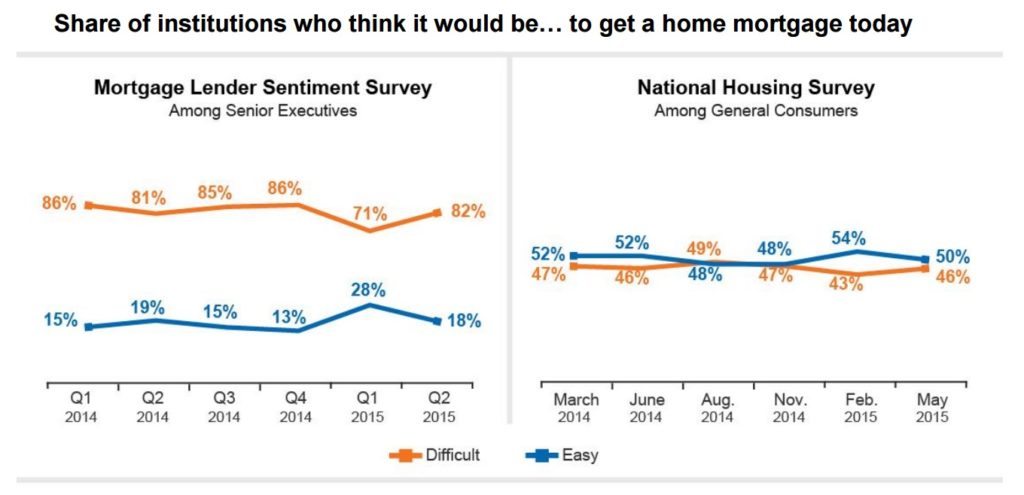 The share of lenders reporting increased demand expectations fell this quarter from last quarter, but remains at a high level — above the 2014 readings — and may reflect some seasonality influences, according to the survey.
Senior mortgage executives are particularly optimistic about future home prices. This quarter, the share of lenders expecting home prices to rise over the next 12 months reached a survey high of 70 percent, the survey found.
The survey also concluded that the strict credit standards observed last year are trending down, with the positive gap growing among lenders who are reporting loosening or maintaining existing credit standards.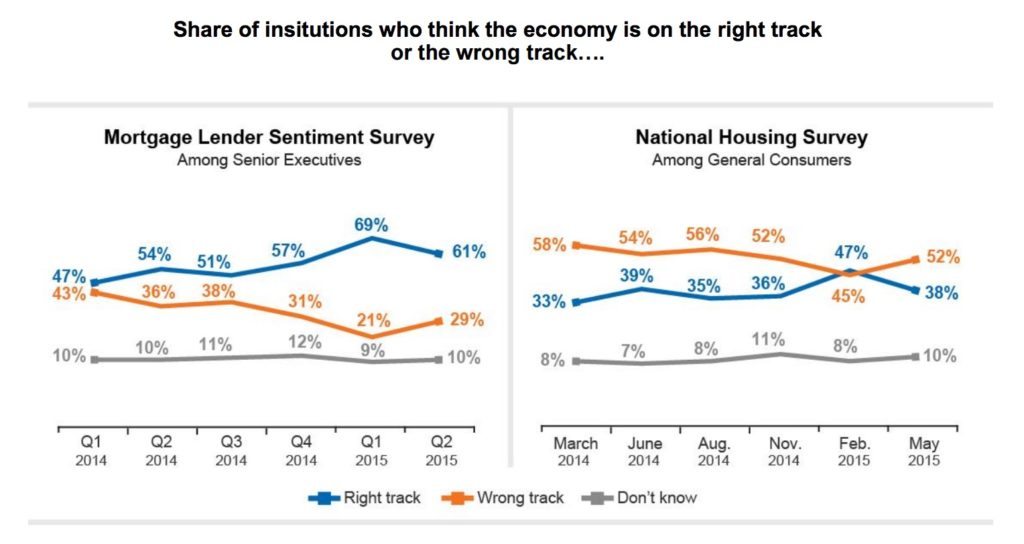 "This quarter's results showed that the growing optimism of lenders has been rewarded," said Doug Duncan, senior vice president and chief economist at Fannie Mae.
"The results, when taken together with the continued positive trend in consumer attitudes shown in the recently released National Housing Survey, reinforce an increasingly optimistic outlook for housing in 2015, consistent with our forecast. We expect a continued housing expansion in 2015 after an uneven and disappointing 2014."
Fannie Mae's Mortgage Lender Sentiment Survey polls senior executives of its lending institution customers on a quarterly basis to assess their views and outlook across varied dimensions of the mortgage market.