Mortgage delinquencies and foreclosures increased last month, according to a first look at mortgage market data recently released by the Data & Analytics division of Black Knight Financial Inc., a Fidelity National Financial company.
The rate of delinquencies, or loans that are 30 or more days past due but not in foreclosure, was 4.96 percent in May, up 4 percent from April's rate.
However, in comparison to the same period last year, delinquencies are down 12 percent, Black Knight said.

Noncurrent inventory was up 89,000 in May for a total of 3.3 million, but down 537,000 loans from one year ago, Black Knight said.
Florida continues to struggle, once again leading the nation with a 22 percent, six-month reduction in noncurrent inventory. Other struggling states are Idaho, Michigan, Minnesota and Illinois.
Total foreclosure starts were at 81,900, or a nearly 12 percent increase since April. Seriously delinquent states include Mississippi, Rhode Island, Louisiana, Alabama and Arkansas.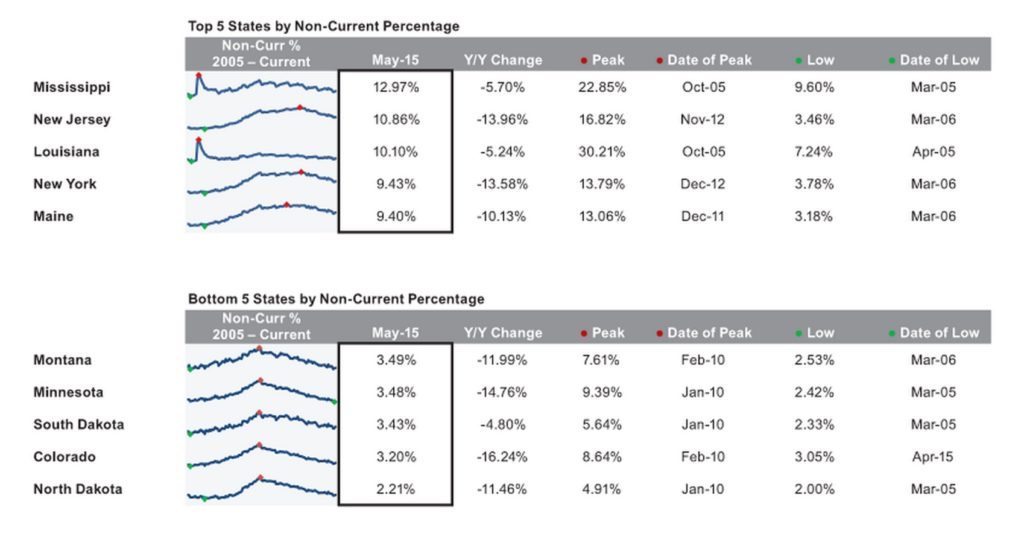 The statistics used for the report are derived from Black Knight's loan-level database that represents about two-thirds of the overall mortgage market.
Black Knight said it will provide a more in-depth review of this data in its monthly Mortgage Monitor report, which will be available July 6.
---
Inman Connect San Francisco is right around the corner — register now and save $200!