Are you set up for success in 2016? Join 2,500 real estate industry leaders Aug. 4-7, 2015, at Inman Connect in San Francisco. Get Connected with the people and ideas that will inspire you and take your business to new heights. Register today and save $100 with code Readers.
---
Have suggestions for products that you'd like to see reviewed by our real estate technology expert? Email Craig Rowe.
Takeaways:
Create, track progress of annual income goals.
Not at all complicated, ideal for smaller brokerage teams.
Very little learning curve.
The pitch
Real Estate Ally is a Web-based goal- and revenue-tracking tool.
Type of software: Financial tracking, management
Platform(s): Web-based, browser independent
Ideal for: Smaller agent teams not needing an enterprise investment to track revenue goals
Top selling points:
Easy there: Real Estate Ally is very easy to implement through your agency's MLS connection, listing data.
Stay on target: Actual, pending and estimated revenue is easily measured.
You got this: There is very little "software" to learn, as the system focuses on goals set and ensuing monitoring.
The close
Real Estate Ally is one of the more simple and down-to-earth revenue management tools available to brokerages.
This isn't enterprise software, and it won't take weeks of onboarding or cause you adoption headaches from hesitant agents. Simply start your account, set your goals and go sell property.
Agents will benefit from Real Estate Ally's colorful, uncluttered interface that communicates in no uncertain terms this quarter's actual and pending revenue.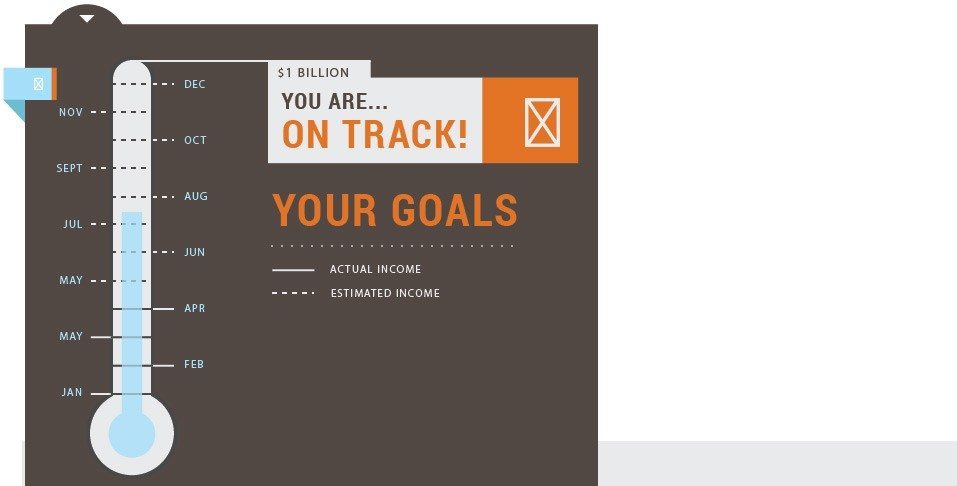 Based on that activity, users are also provided an estimated revenue projection.
Listing activity can be tracked by property type, days on market, price and a number of other common data points. Graphs are fast to render and easy to read.
I envision Real Estate Ally as a partner tool, an add-on to larger, more extensive software investments. And that's what I like about it.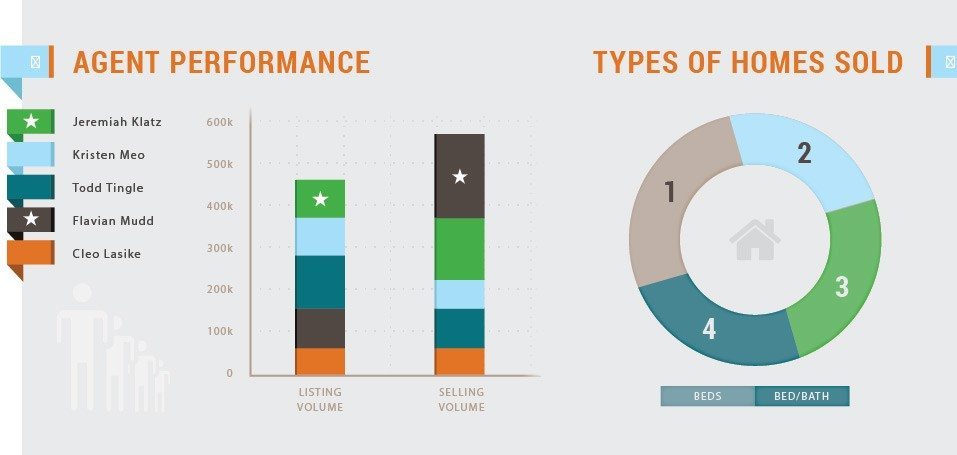 Not every technology solution needs to try to tackle the industry's largest areas of concern. Sometimes it's good to merely be really helpful.
This doesn't mean that Real Estate Ally isn't doing powerful things behind the scenes.
For example, its notification feature offers brokers an automated reminder of what type of homes in your inventory are selling or that you're $25,000 away from this quarter's revenue goal.
These sharp, insightful messages also come with suggestions on how to improve or capitalize on the trends taking shape around your office.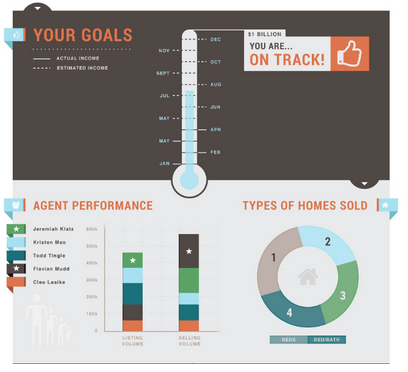 Real Estate Ally's primary dashboard offers factual breakdowns of pricing efficiency, contracts written and average days on market.
There are a multitude of software products that can provide agencies with the same level of reporting. However, they're probably more complex, more expensive and much more difficult to have up and running.
Real Estate Ally is planning a number of updated tools and integrations with well-regarded transaction management systems and CRMs. This makes sense.
I hope future iterations don't try to be too much. I don't want to see its reporting simplicity buried under a stack of features already in use by its potential customers.
Do you plan to use Real Estate Ally — and what do you think? Leave a comment and let us know!
Do you have a product for our tech expert to review? Email Craig Rowe.