Are you set up for success in 2016? Join 2,500 real estate industry leaders Aug. 4-7, 2015, at Inman Connect in San Francisco. Get Connected with the people and ideas that will inspire you and take your business to new heights. Register today and save $100 with code Readers.
---
Takeaways:
National pocket listings portal Prevali launches in beta today.
It's free to agents and consumers to list, and agents can restrict visibility to other agents.
Prevali will begin selling ads to agents sometime soon.
Prevali aims to build a nationwide portal for off-MLS listings and is on the hunt for agents to test the platform, which launches in beta today.
Founded by Denver real estate agents E.J. Footer and Jenny Sharpe, the site allows both agents and consumers to list and browse for-sale homes not listed in an MLS for free.
Agents and homeowners choose to market listings outside of the MLS for a variety of reasons, including to generate buzz, test a price, retain privacy or to control the feeding frenzy on a hot property.
Prevali enters a crowded field of off-MLS networks, including private Facebook groups, Zillow's "Coming Soon" listing feature and regional platforms such as Everyhome, which recently rebranded.
Some argue that homes not marketed in the MLS fail to nab top dollar, but Prevali gives agents and consumers a shortcut to serious buyers looking for exclusive deals, Footer said.
The firm requires that "coming soon" listings — those that agents or consumers plan to eventually market on an MLS or other websites — show up on its platform for at least 48 hours first.
Both consumers and listing agents can post their listings for free on Prevali, but agents have the option to restrict visibility to brokers and agents.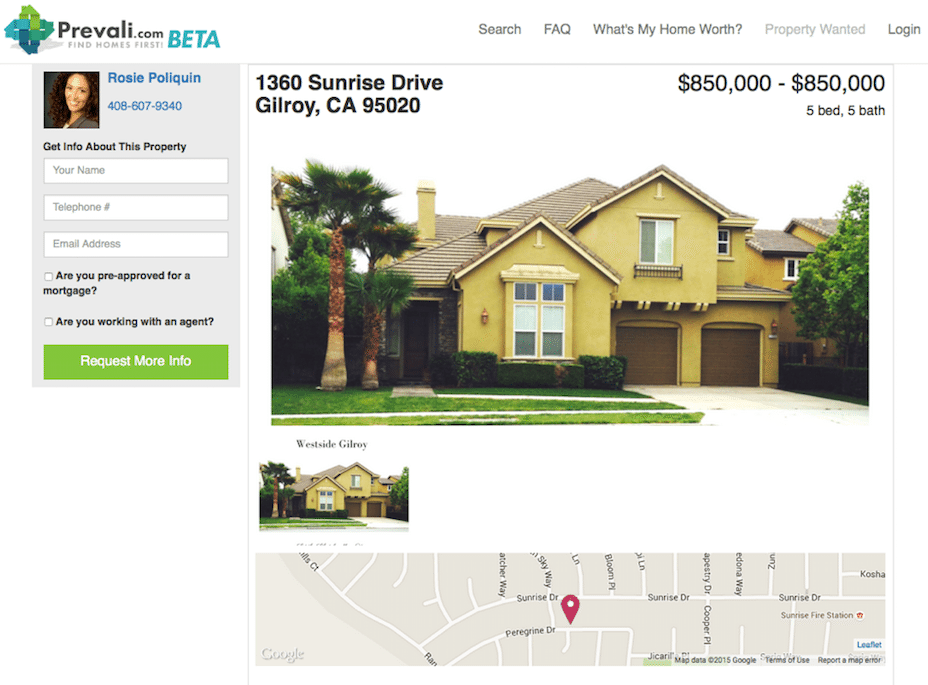 Listing agents show up next to their listings on Prevali for free.
Like portal giants Zillow and realtor.com, Prevali will make its money by selling advertising to agents, but that option is on hold until the number of listings on the platform grows, Footer said.
The firm will sell advertising on a ZIP code basis. Each ZIP code will be sold to just one agent, who shows up on the portal's search results pages in that area and in emails sent to buyers when they contact the listing agent.
Ad packages start at under $250 per month and feature contract terms ranging from month to month to up to a year.
Will an off-MLS listing portal take off?
The "coming soon" feature Zillow rolled out to much fanfare and agent response last June has not lived up to the hype, putting in question whether Prevali will gain traction.
With Zillow's tool, agents who advertise with the portal, or those with brokerages or MLSs who send it a direct feed, can list homes before listing them in the MLS. On Tuesday, it had just 1,239 coming-soon listings nationwide.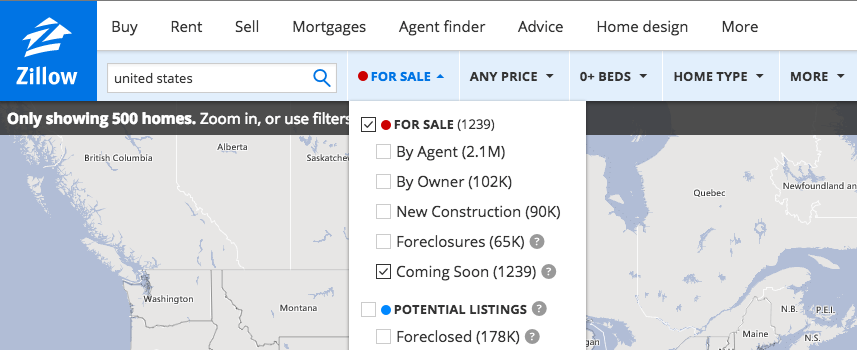 The dampened response to Zillow's feature doesn't forebode a slow roll for Prevali because its platform is focused solely on off-MLS listings and open to any agent or home seller, according to Footer.
Time will tell.
Editor's note: This story has been updated to note that agents who advertise on Prevali will not show up on listing detail pages, but in emails sent to buyers who contact listing agents for more info.