Takeaways:
All NRT-owned Coldwell Banker Real Estate offices are now united under one consumer-facing website, coldwellbankerhomes.com.
Firm believes it will generate leads and traffic and grow to be among the nation's 20 most popular real estate sites.
Leads generated by the site will be sent to Coldwell Banker agents.
The Coldwell Banker Real Estate offices owned by the nation's largest brokerage, NRT LLC, now share one consumer-facing website, designed to capture more leads, grow traffic and accommodate mobile users.
NRT's Coldwell Banker wing previously operated 17 regional websites with distinct URLs that didn't always include the "Coldwell Banker" name — for example, californiamoves.com. The new all-inclusive brokerage site, coldwellbankerhomes.com, has just one address.
The distinct sites collectively attracted approximately 50 million unique visitors per year, according to Dan Barnett, NRT's senior vice president of marketing. He anticipates the new mobile-optimized site will become one of real estate's 20 most popular websites, where no traditional brokerage site stands today.
Aside from Movoto, which is a brokerage but appears to operate exclusively as a referral site in some of its markets, Redfin was the only brokerage site ranked among the top 20 real estate sites in July, according to Experian Marketing Services.
| | | |
| --- | --- | --- |
| Brokerage site | July 2015 share of Web traffic rank | July 2015 share of Web and mobile traffic |
| redfin.com | 5 | 2.65% |
| movoto.com | 9 | 1.46% |
Source: Experian Marketing Services *Does not include traffic from mobile apps
Leads
Last year, NRT began rolling out a new site focused solely on generating online leads, HomesForSale.com. Barnett said the coldwellbankerhomes.com site has a broader purpose: to give exposure to the broker's listings and highlight its agents.
Leads from the two sites will funnel into the same machine, however. The broker's listing agents receive leads straight to their NRT customer relationship platform, Homebase InTouch.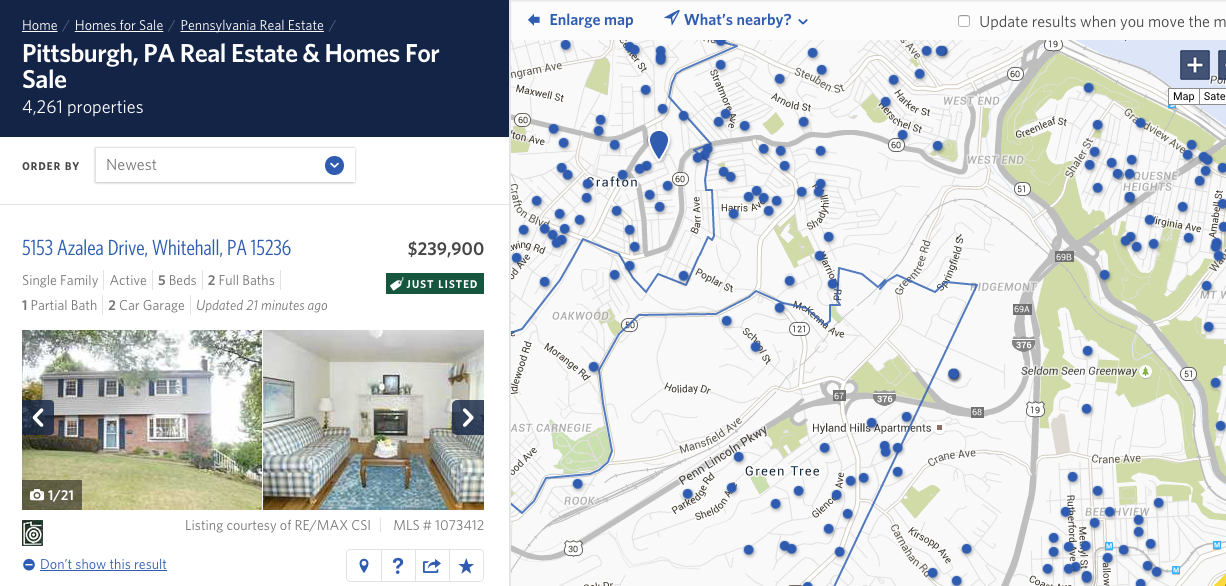 The interactive maps on the new site give coldwellbankerhomes.com a sleeker look and feel than the previous regional sites, and may help drive lead counts up.
Other leads are pumped to NRT's "customer engagement teams," where they are scrubbed and then fed to company agents trained to handle online leads.
The same lead process applied to NRT's Coldwell Banker regional sites, Barnett said.
Relationship with Coldwell Banker's franchise site
ColdwellBankerHomes.com is separate from the franchisor-wide site, coldwellbanker.com, which the Realogy-owned brand revamped last year to target sellers and mobile users.
Unlike the franchisor site, which has a national scope and includes listings from all the markets where the brand has affiliates, the new site powers search only in locations where NRT has company-owned Coldwell Banker offices.
NRT owns and operates Coldwell Banker offices in 50 of the U.S.'s largest markets.
Coldwell Banker Real Estate has 88,000 affiliated agents in approximately 3,000 offices in 43 countries. NRT owns and operates approximately 700 of those offices in 25 U.S. regions; the rest are franchised by NRT's parent, Realogy. Approximately 90 percent of NRT's offices are branded as Coldwell Banker.