Housefax, a provider of residential property information products and services, is now offering Housefax Pro, a subscription service that gives real estate professionals access to Housefax Property History Reports for a flat monthly rate.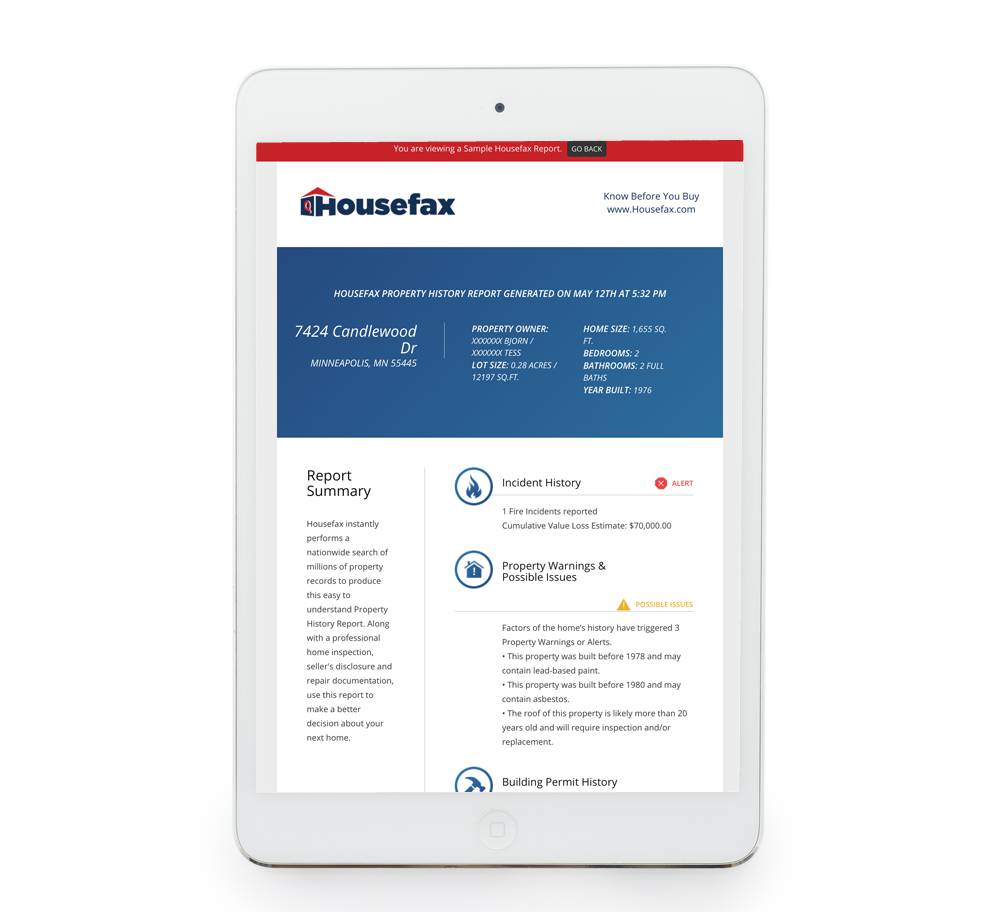 The reports include reported incidents such as water or fire damage, meth lab history, natural hazard risk assessment and other valuable information such as building permits, transaction history, property warnings and utility information. All data is pulled on demand from regularly updated databases and Census reports. Housefax covers 78 percent of all U.S. residences. The company does not charge users if a report cannot be generated for a specific address.
Housefax said it tested the product this summer on some customers who unanimously agreed that the information they received in the Home History report was "unique and valuable." One user, HouseMaster Inspectors, a Phoenix-based inspection company, mandated that all of its inspectors user the report during routine inspections.
"As a home inspector, we have incorporated the Housefax report as a part of our service, and homebuyers and real estate agents love it," said HouseMaster General Manager William Steyskal. "It builds confidence, and the information empowers homebuyers and real estate agents alike."
Housefax offers a tiered pricing structure for the subscriptions:

2D, 3D, Panoramic, oh my! What's the difference, really?
Understand the real meaning of each kind of real estate marketing media with this quick glossary
READ MORE
25 reports: $89 per month
50 reports: $159 per month
75 reports: $229 per month
125 reports: $349 per month
150 reports: $409 per month
175 reports: $469 per month
The reports will be available in November.
Founded in 2012, Housefax also offers reports on insurance claims and pre-appraisal services.