The city's Westside submarket is attracting a significant number of Chinese investors
During the period of time analyzed, home prices appreciation by more than 10 percent
Single-family builders have been unable to keep up with demand
When eyeing metros most likely to produce outsized returns for single-family investors, Houston ranks among the top five nationally.
BiggerPockets recently determined that from 2014 to early/mid-2015, investors in Houston could achieve total returns of 18.5 percent, making the metro the fourth best-performing market.
Accounting for this returns total was appreciation of 10.1 percent and a 8.4 percent widening of rent-to-value ratios.
Because Houston has a long-term track record of appreciation, investors have confidence in the market, according to Christi Borden, a Houston Association Realtor board member with Better Homes and Gardens Real Estate.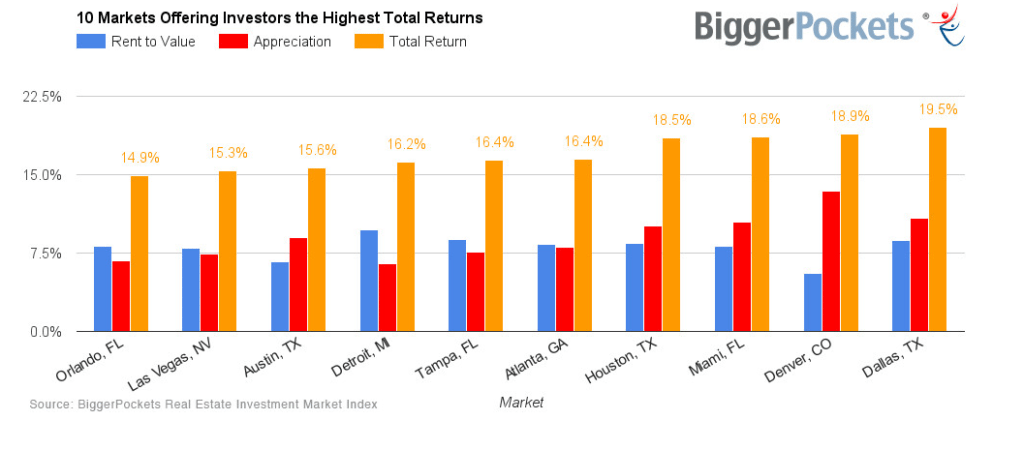 Borden's business is concentrated on Houston's Westside, more suburban in nature. A noticeable portion of investors in this area have been Chinese buyers looking for a safe place to put their foreign capital.
"Almost 25 percent of buyers (of my listings) were Chinese," she said, cautioning that because of Houston's many "micro markets," investors should team with a locally knowledgeable agent.