Completed foreclosures are down 21.7 percent year-over-year and the number of homes in some stage of foreclosure is down 16.4 percent year-over-year, according to CoreLogic's January 2016 National Foreclosure Report.
This January, 38,000 homes were a complete foreclosure, which means the home was actually lost to foreclosure. This number is down from January 2015's 46,000 lost homes. Furthermore, the number of homes in some stage of foreclosure was 456,000, compared to 583,000 in January 2015.
Although the national numbers are down, some states are still struggling with a high number of completed foreclosures. CoreLogic says Florida (74,000), Michigan (49,000), Texas (29,000), California (25,000) and Ohio (24,000) account for almost half of all completed foreclosures over the past year.
On the other hand, the District of Columbia (97), North Dakota (298), Wyoming (551), West Virginia (589) and Alaska (707) are leading the nation in the lowest number of completed foreclosures over the same time period.

What's in it for you? How real estate organizations boost your business.
See why associations like AREAA can benefit you both professionally and personally
READ MORE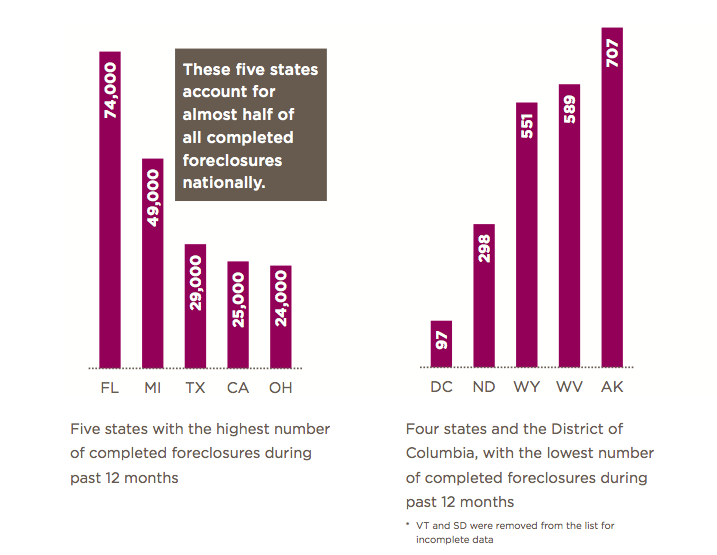 In addition to the decrease in foreclosures, the company reported a 1.6 percent month-over-month dip in foreclosure inventory, which CoreLogic says is the continuation of a 51 month year-over-year decline.
"In January, the national foreclosure rate was down 1.2 percent, down to one-third the peak from exactly five years earlier in January 2011, a remarkable improvement," says CoreLogic's chief economist, Frank Nothaft. "The month's supply of foreclosure fell to 12 months, which is modestly above the nine-month rate seen 10 years earlier and indicates the market's ability to clear the stock of foreclosures is close to normal."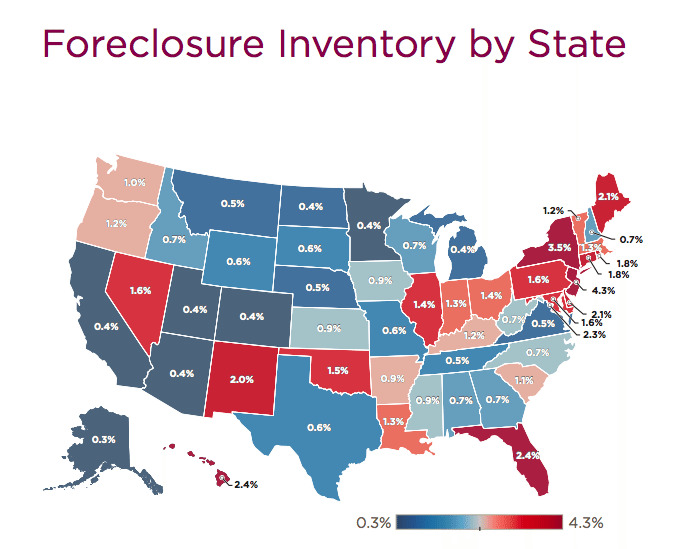 Twenty-nine states have a foreclosure inventory less than the national average of 1.2 percent. But the District of Columbia (2.3 percent), Florida (2.3 percent), Hawaii (2.4 percent), New York (3.5 percent) and New Jersey (4.3 percent) exceed the national average up to 3.1 percent.