Zillow recently released its Q1 2016 Market Report, noting that inventory across the nation has dropped almost 6 percent annually, with over 10 percent decreases in both bottom and middle-tier homes. The real estate website estimates the national Zillow Home Value Index (ZHVI) at $186,200 in the first quarter of 2016.
Other significant findings from the report include:
There are 5.9 percent fewer homes for sale in the U.S. than a year ago.
There are 10.4 percent fewer entry-level homes for sale in the U.S. than a year ago.
Low supply is driving up home prices among entry-level homes, which are often sought after by first-time buyers.
National home values rose 4.8 percent to $186,200, according to the first quarter Real Estate Market Reports. Rents rose 2.6 percent to $1,389.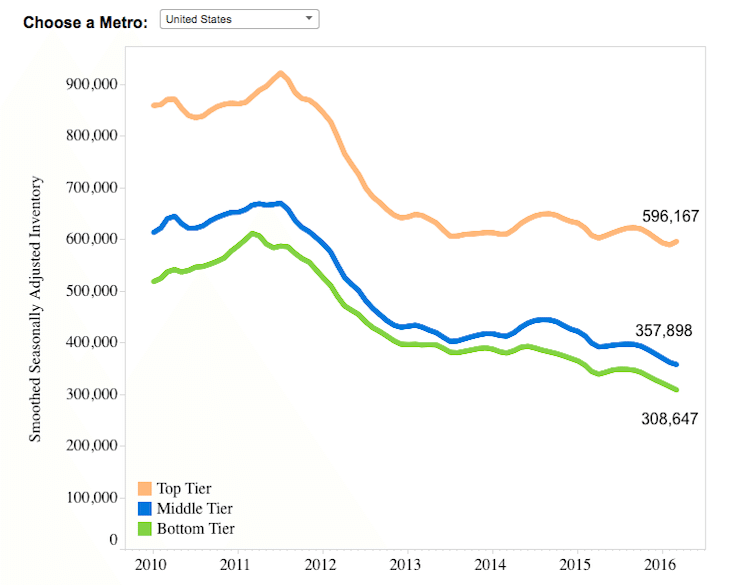 Like other large metros, New York City experienced a drop in inventory for bottom and middle-tier homes (though not quite as steep) with 9 and 3.6 percent drops during the first quarter of 2016, but it also saw a 4.7 percent increase in top-tier inventory.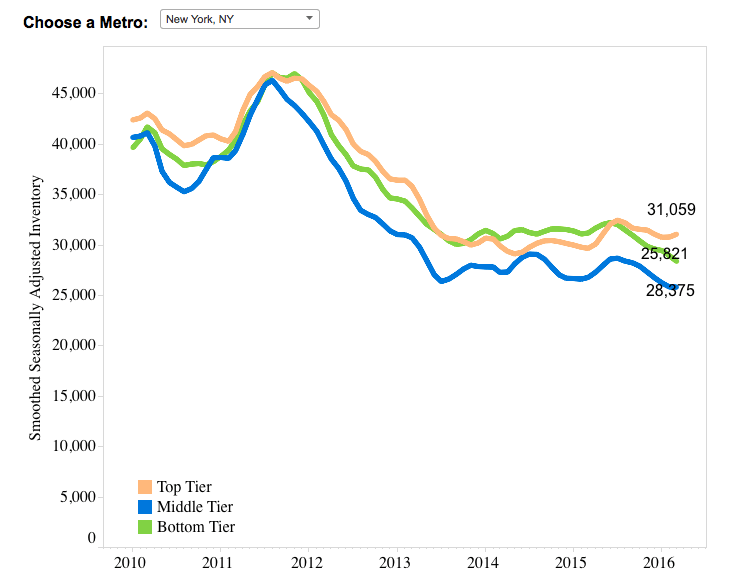 NYC's home values in the top-tier category remain an outlier compared to other markets, carrying an average value of $738,400 in the first quarter after a 3.5 percent increase. The middle-tier also rose in value at 1.8 percent, but bottom-tier homes slightly dipped 0.8 percent.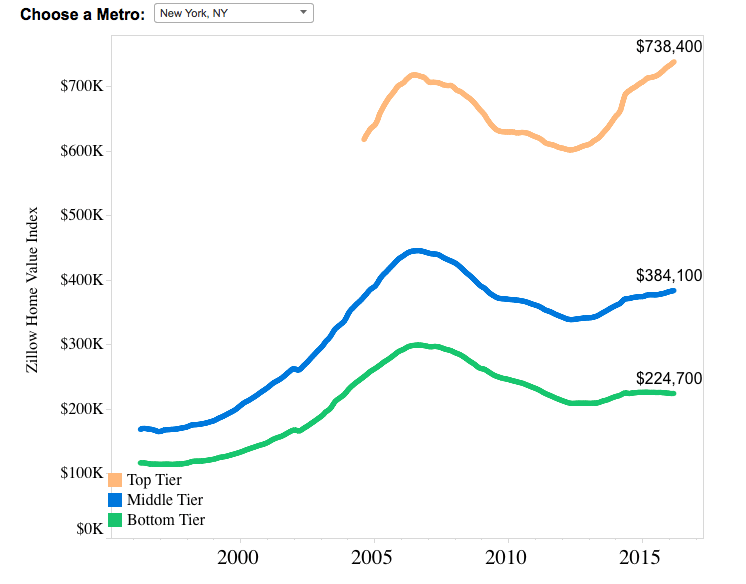 Spurred by continually rising values in top-tier homes since 2014, NYC metro home values remain well above the national average ZHVI of $186,200, at $384,10.However, the value is still below Boston's average of $387,400, and nowhere near the $806,600 average in San Francisco.