The Re/Max National Housing Report showed that median home price across the country rose only 0.7 percent to $229,000 since June of last year.
Augusta, Maine, had the highest percentage of growth in closed transactions, at 22.7 percent.
Out of the 53 metro areas surveyed, 31 experienced growth in closed transactions.
Thanks to strong homebuyer demand in the national real estate market in June, median home prices and sales levels increased, according to Re/Max.
Re/Max surveyed 53 metro areas across the country to determine the data points in its National Housing Report, finding median home prices increased 2.2 percent to $229,900 year-over-year. This is nearly a 3 percent increase over May.
And although the total number of homes for sale dropped 15.6 percent from the same time since the previous year, inventory on the national scale increased to 3.2 months, just beating out May's three months' supply.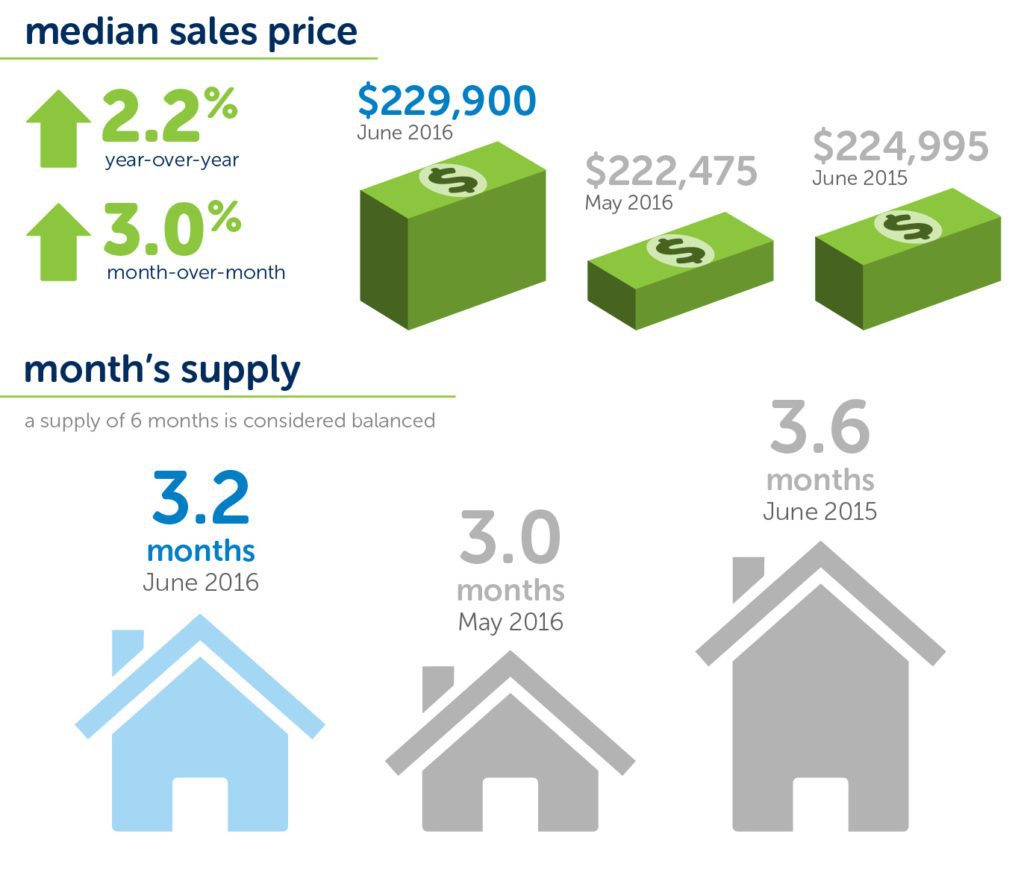 Markets that showed notable annual rises through June were Augusta, Maine, with 22.7 percent growth in closed transactions, and Las Vegas, with 13.2 percent growth. Of the 53 markets surveyed by Re/Max, 31 experienced growth in overall sales.
There were only four markets where median sales price did not increase. Seven markets showed double-digit growth, with Tampa, Florida, bumping up its median sales price 14.1 percent year-over-year.
This time last year, homes averaged 58 days on the market. However, due to the increase in demand, that number has dropped down to 54 days.
Re/Max also found that June 2016 was the 39th month in a row where national averages for the amount of time homes were on the market was less than 80 days. San Francisco had one of the shortest averages, at 23 days.
Local market breakdown
Housing in San Francisco metro continues to move swiftly, with big numbers in play. The Bay Area's median home price reached $830,000, up 9.21 percent from the year prior.
But with only 5,727 closed transactions in the month of June, the month proved to be slower by 8.8 percent year-over-year. The strong sellers' market means the houses are moving quickly, and only 1.3 months' supply remained in June.
New York's median home price rose 9.3 percent year-over-year to $470,000. Currently, there is 4.4 months' supply, and homes are averaging 88 days on the market. There were 2,935 closed transactions in June, an increase of 13.1 percent year-over-year.
The Los Angeles market closed 11,196 transactions in June, with median home price in L.A. rising 4.9 percent annually to $425,000. Homes spent an average of 43 days on the market, and the metro area currently has 2.6 months' supply.
Like San Francisco, Houston's total closed sales dropped annually in June, but only 2.5 percent to 8,045. At a $230,000 median home price tag, the metro saw homes sit on the market for an average of 50 days and held a 3.2 months' supply.
Washington D.C. median home prices rose slightly to $395,000 in June. There were 9,071 closed transactions in the District, and homes sat for an average 41 days on the market. Baltimore's comfortable 3.4 months' supply transacted 4,443 homes through the month of June. The 5.8 percent annual increase in median home price set the city's at $275,000.
Out of the seven markets highlighted here, Chicago saw the most closed home sales in June, with 13,706. This is a 4.3 percent increase from June 2015. Median home prices in Chicago also rose 4.3 percent annually, to $242,500.
Miami homes spent an average of 76 days on the market, and there are certainly a lot of options for buyers. The inventory supply for the Florida metro surpassed 6 months in June, while median home price climbed 7.3 percent annually to $250,000.