We'll add more market news briefs throughout the day. Check back to read the latest.
U.S. Census Bureau/U.S. Department of Housing and Urban Development's August 2016 New Residential Construction:
Single-family housing unit authorizations in August were at a rate of 737,000, 3.7 percent above July 2016.
Single-family housing starts in August were at a rate of 722,000, this is 6.0 percent below July.
Single-family housing completions in August were at a rate of 752,000; 0.3 percent below July.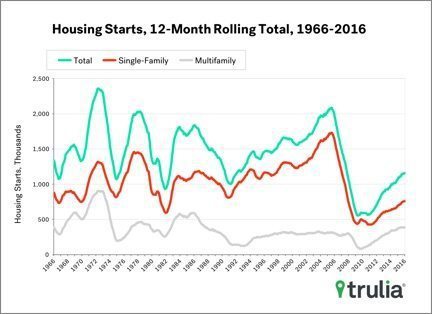 First American's Potential Home Sales Model for August 2016:
The market for existing-home sales is underperforming its potential by 5.6 percent.
In August, the market potential for existing-home sales grew 1.08 percent month-over-month.
Potential existing-home sales increased to 5.78 million, 91.9 percent above the December 2008 market bottom.
Mortgage rates:
Home equity rates:
Most recent market news:
National Association of Home Builders' Builder Confidence Index:

Sell the lifestyle by being part of your community
Top producer Teddy Errico on how loving where you live can lead to sales
READ MORE
The index jumped to its highest point since October 2015, rising six points to 65.
This is up from a downwardly revised August reading of 59.
The index measuring traffic of prospective buyers posted a four-point gain to 48.
Re/Max National Housing News Report for August 2016:
Home sales increased 5.8 percent year-over-year in August 2016.
The median home price was up 5.1 percent year-over-year to $225,900.
Inventory in August averaged 3.4 months' supply — 6 months is considered a balanced market.

Email market reports to press@inman.com.