EMoov, a UK hybrid real estate brokerage, has raised an additional 9 million pounds ($11.6 million) in funding, with plans to boost its technology and marketing.
It's one of several tech-powered, low-fee brokerages that has been making inroads in a country where the typical commission is around 1.5 percent. EMoov competitor Purplebricks, which has a market cap of over $1 billion, leads this cohort and is about to try to break into California.
"The estate agency space is changing drastically and we have always been at the forefront of that change since we launched in 2009," said eMoov CEO Russell Quirk in a statement.
"During this time, we've watched the online/hybrid sector evolve to become well established with market share more than doubling in the last two years."
Having honed a strong technology platform, customer service and management team, "[We] now feel it's time to accelerate our growth through a clever and sustained marketing investment strategy," he added.
EMoov, led by founder and CEO Russell Quirk, charges a flat fee of 795 pounds ($1,025) for marketing, tech tools and some support from a real estate agent, claiming to save consumers an average of 2,857 pounds ($3,686).
The fee includes professional photography, floor plans, listings on major listing portals, as well as a for-sale sign, showing-scheduling app, showing feedback and negotiation of offers.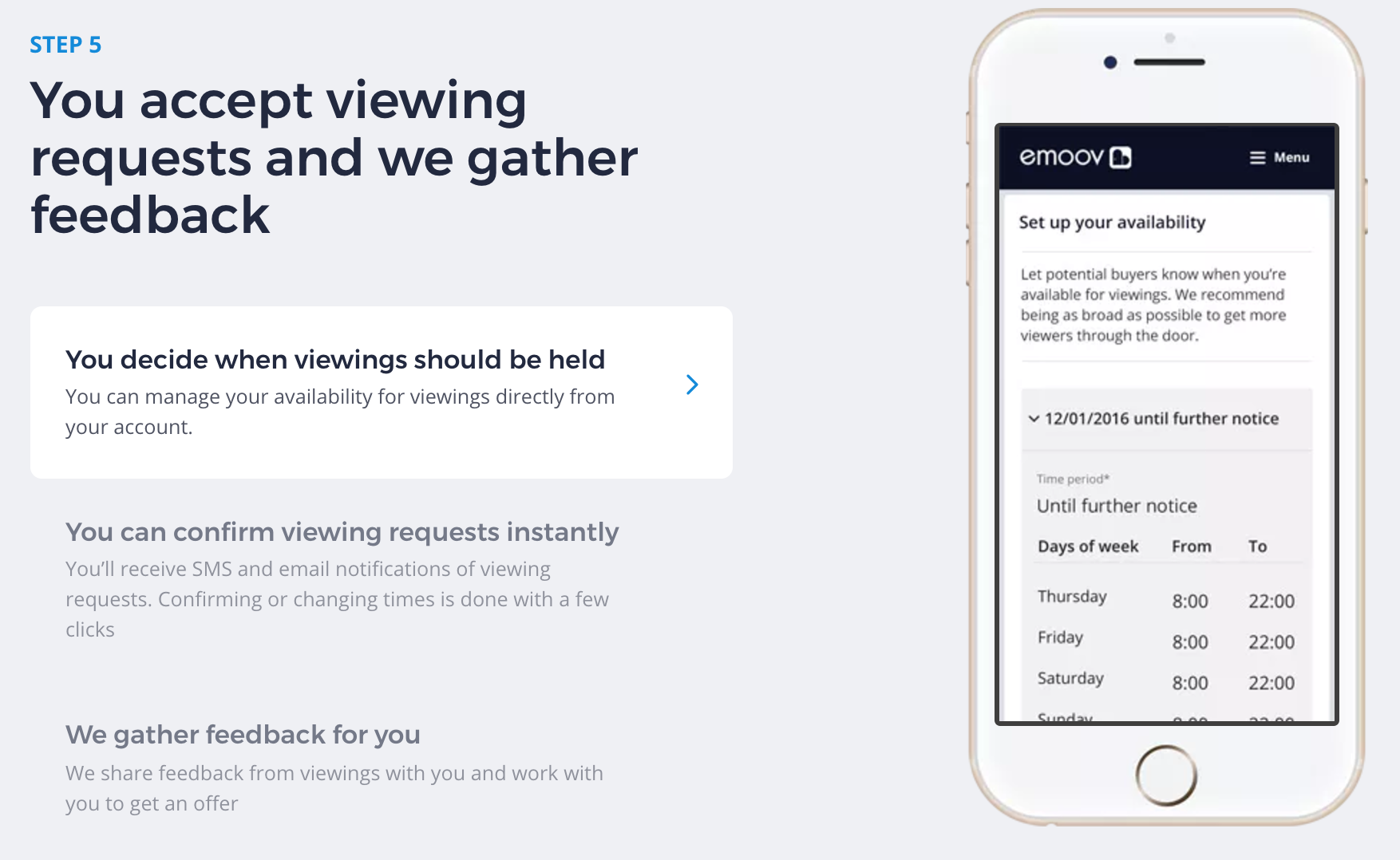 EMoov touts more than 600 Trustpilot reviews on its website, with an average rating of 9.4 out of 10.
The round remains open with eMoov looked to attract up to another five million pounds ($6.4 million), which would raise its valuation from its current level of 40 million pounds ($51.6 million).
The round was led by JXC Ventures, with participation from existing investors Episode 1 VC, Maxfield Capital, Spire and Startive Ventures. It also reportedly included a personal investment by Gaby Salem of Wharton Asset Management, along with contributions from high-net-worth individuals and family offices.
"The traditional UK estate agency sector has been long overdue for disruption due to its high fees and poor consumer practice and there is no doubt that the online/hybrid sector is the future," Salem said in a statement.
He expands the sector to expand rapidly over the next five years "and for the many smaller [brokerages] in the space to be swallowed up along the way until there are just three or four major players left holding the reins."
Despite facing stiff industry resistance, U.K. hybrid brokerages appear to have made more progress than their U.S. counterparts. Since launching in 2012, Purplebricks has become one of the largest U.K. brokerages and some traditional competitors have rolled out low-fee offerings of their own.
To build on its U.K. success, Purplebricks raised $60 million in a special stock offering to expand to the U.S. Commanding a market cap of $1.26 billion on the London Stock Exchange, Purplebricks is looking to hire hundreds of agents for a California launch by the end of the year.