Have suggestions for products that you'd like to see reviewed by our real estate technology expert? Email Craig Rowe.
Inman reported last month that a San Francisco company called Rentl helps real estate brokerages launch short-term rental management programs.
Airbnb is going to start designing houses, and Vacasa Multifamily will start working with apartment communities next year to market short-term rentals.
Rentl's CEO, Scott Drexel, says the STR economy will be worth $170 billion next year.
That's a lot of angry neighbors.
Even in the face of all that cash, cities around the world are rebelling at the internet-driven alternative to hotel lodging, establishing a range of restrictions, laws, and in some cases, outright bans.
In South Lake Tahoe, California, for example, before a total short-term rental ban goes into effect in three years, a law kicking in on Dec. 22 says that a single parking violation by a tenant can earn the homeowner a $1,000 fine, as well as another grand for the real estate agent who may be managing it for them. No warning. Do not pass go — $2,000 please.
Beyond parking, noise complaints are a large part of the problem with vacation rentals in cities around the country, which is what prompted the founders of NoiseAware to build a product that alerts Airbnb owners and managers to when their tenants are about to tick off their neighbors.
Last week, the company announced Gen 3, an outdoor-enabled version of its noise-sensing notification product.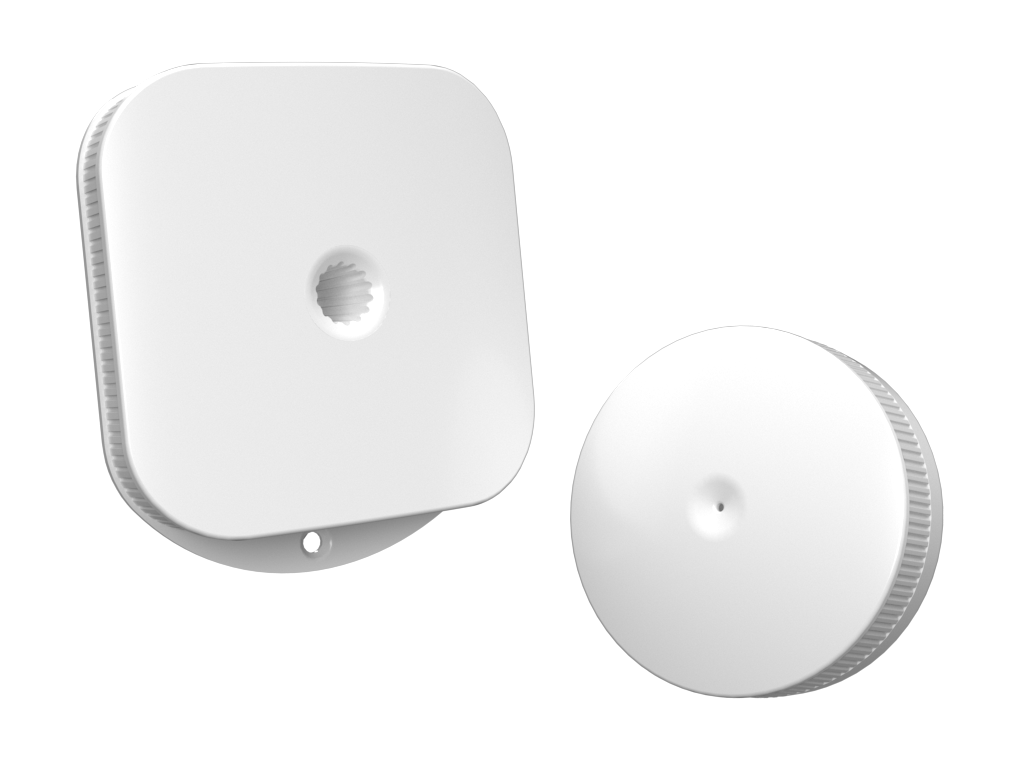 "We listened and have advanced our technology. Keeping privacy top-of-mind, Gen 3 monitors noise throughout an entire property, which in turn, brings peace of mind to neighbors and neighborhoods everywhere," said Andrew Schulz, co-founder and CEO of NoiseAware, in a press release.
Using sensors and a connected app, NoiseAware alerts rental property owners when decibel levels stay at a pre-set level for more than five minutes. The devices are designed to be placed in external gathering areas that might see a lot of traffic, such as a front porch, patio or backyard.
Once the owners are notified of the prolonged increased noise, they can quickly contact the renters or property manager to alleviate the risk.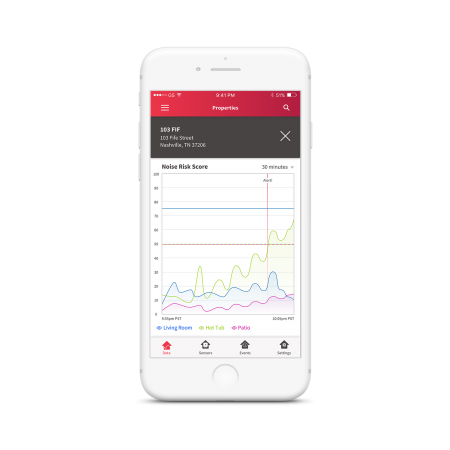 Property managers who oversee multiple short-term rentals can use NoiseAware's software to manage all of them from a single interface. There's also a tracker of noise levels over time that allows owners and managers to defend their record, should the need arise.
The timeline can also provide them a way to alert tenants about what parts of the house tend to generate the most noise.
In many cases, like in South Lake Tahoe, it will be expected that renters bear the brunt of fines in post-stay billing, like paying for damage.
In the long run, these types of ordinances can go a long way toward hampering the short-term rental economy, or the birth of such formal regulation can be interpreted as a sign of the sharing economy's maturity.
Real estate agents involved in the short-term rental culture need to continually monitor how their markets are handling the trend because it's moving fast, and the hotel industry isn't going to continue to take it laying down.
Have a technology product you would like to discuss? Email Craig Rowe