Have suggestions for products that you'd like to see reviewed by our real estate technology expert? Email Craig Rowe.
After a number of months working with a network of connected devices to determine if they could enhance a home's appeal to buyers, Inman's come to the conclusion that the impact on a buyer's offer would be negligible, at best.
In December 2018, Inman was sent a Google Home Mini, a tp-link Wi-Fi Plug, a tp-link Smart Wi-Fi LED bulb and a Nest Cam IQ  to assemble the fundamentals of a smart home.
While most of the devices were easy to set up and start using, the Google Home Mini was confused about multiple Gmail accounts and required some video face time with actual Google engineers, an advantage non-journalists more than likely wouldn't have.
It was in that call that the Alphabet family made it clear the term "connected home" is preferred over "smart home," when it comes to their talkative speakers and most of the devices it can help run, which is an impressive list.
This is because a true smart home is a considered a much more complex, hardwired system; think: software that automatically drains water pipes in sudden temperature drops and alarm systems that never need to be touched to be activated, all running  from a single in-wall panel display.
Of what we tested, the tp-link devices (parent company: Kasa) showed the most promise. The plug, simple and compact, was up and running in a couple of minutes, easily finding our home Wi-Fi network and offering a clean and easy interface that was intuitive to program and manage.
Its performance has been consistent for the duration of the test, and given the price point ($15 or so), there's no reason to not pick up a few of these things.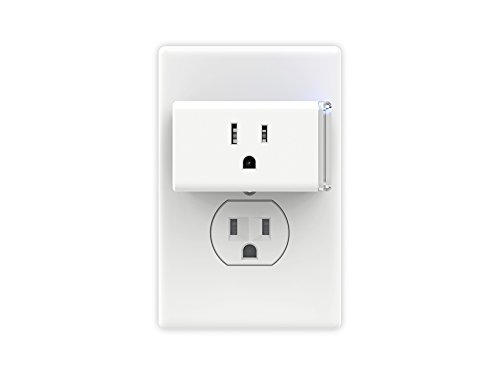 Smart plugs are nifty little devices for ensuring lights can be turned on and off at certain times, even when you're in other locations.
You can use the app to setup a number of actions, such as "bedtime," to have all the lights go off at the same or different times, and also track all daily activity from each plug. Our plug was integrated with the Google Home voice control to run an office lamp for most its testing.
Agents could use a number of them to ensure all the right lights are on before entering a home, but to a buyer, they're merely something else the seller will likely take with them.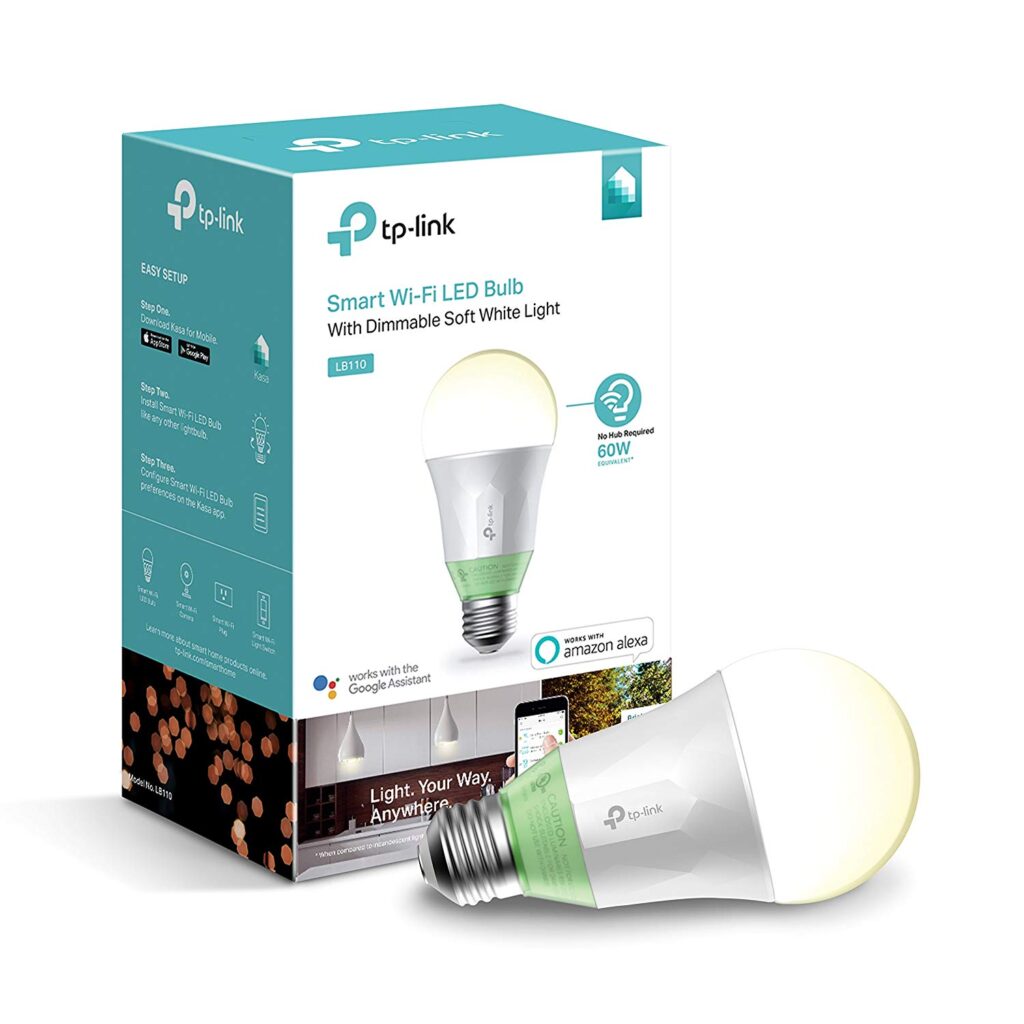 The smart bulb is also loads of fun, allowing for all kinds of custom scheduling, presets, colors and energy monitoring metrics.
It has a good deal of potential and appeal, especially when also under voice control, and some buyers might want to consider asking for them if screwed into a few lamps around the house when they submit an offer.
They cost about $16 on Amazon, however, so they certainly won't be dealbreakers.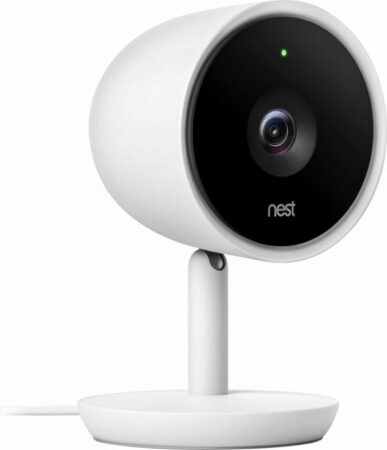 As stated in our Part 1 column, Nest Cams are remarkable, Kubrickian examples of elegantly engineered future-tech.
They can broadcast voice audio from anywhere there's an internet connection, be programmed to recognize faces, offer weather forecasts on the app, and provide an array of security alerts based on phone proximity, motion and who it recognizes.
Individual family members can be added by taking a picture. It has a 4K sensor and HD resolution, and its snapshot history proved quite entertaining when a dog found a deer outside the window while we were gone. (We hope it was a deer, anyway.)
It's also visually subtle and sleek, blending in nicely in between book stacks and mantle knickknacks.
Nest Cams can also channel Google Home, meaning you can also ask it questions about local Chinese restaurants or to play music.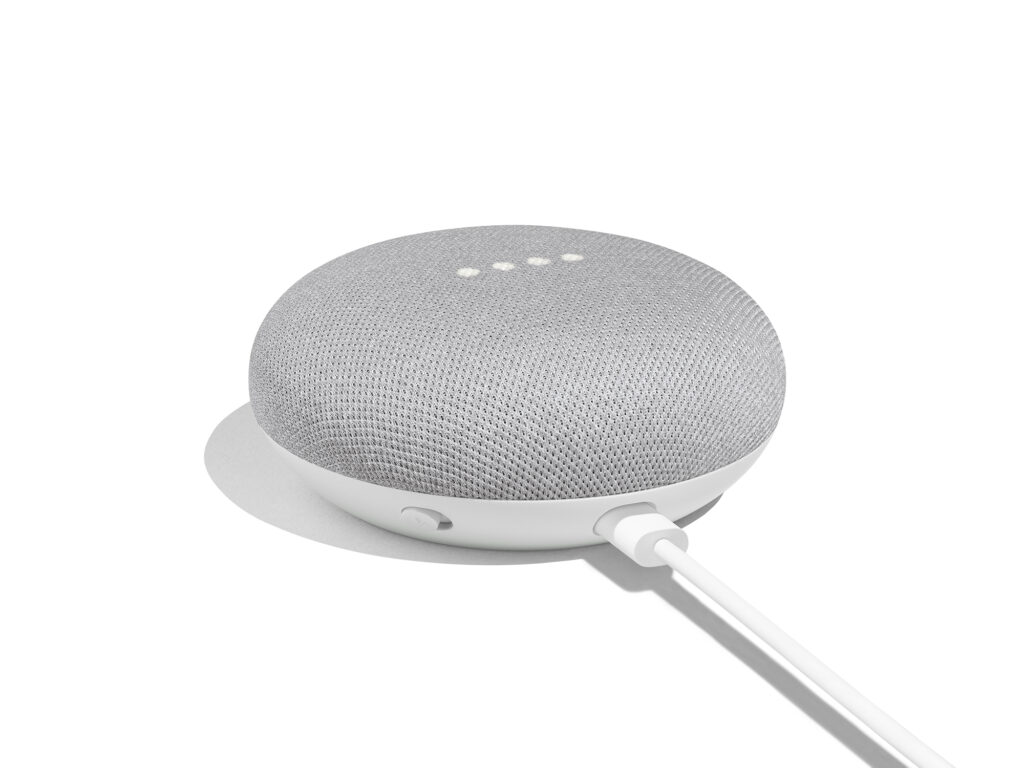 Listing agents could offer one to an anxious seller to track buyers, but that's creepy, and it needs to be disclosed. Buyers seeing one would likely raise the same issue and, frankly, be more turned-off by its presence than attracted to its potential benefit.
The Google Home Mini is simply too ubiquitous to be of any real value to a home for sale. They're being traded and given away like pocket USB drives these days.
Is it efficient and fun to talk to the web? Sometimes, yes. They're great for news updates, music, finding phone numbers, and commanding lights to turn on and off.
The Google Home app (used for iPhone during this test) can control the tp-link devices, as well as serve as the hub of your smart speaker's controls and settings. Like the Nest Cam app, you can also broadcast from the app to the speaker; how a real estate agent could use this to help sell a house is kind of up in the air.
There apps out there like VAI (voice activated internet) VoicterPRO and AgentNEO that help agents find new leads, but they don't necessarily help homes be more attractive to buyers.
The connected devices we looked at are all very functional and cool, and they have value to individual users and homeowners. As tools to help stage listings as "smart" or tech-forward, they're simply not enough. In short, they're not special enough to add real value.
It bears repeating that the Nest Cam IQ is a seriously impressive piece of hardware, and that company's incredible growth is easy to understand.
Agents would be better off spending money on some old-fashioned curb appeal and encouraging their seller to price aggressively.
The devices tested for this series were sent to Inman writer Craig Rowe for the purpose of testing. All samples are being returned. 
Have a technology product you would like to discuss? Email Craig Rowe
How do you stay ahead in a changing market? Inman Connect Las Vegas — Featuring 250+ experts from across the industry sharing insight and tactics to navigate threat and seize opportunity in tomorrow's real estate. Join over 4,000 top producers, brokers and industry leaders to network and discover what's next, July 23-26 at the Aria Resort. Hurry! Tickets are going fast, register today!
Thinking of bringing your team? There are special onsite perks and discounts when you buy tickets together. Contact us to find out more.