One of the dirty little secrets that nobody tells you about in building a new website is that the older your current website is, the more difficult it can be to manage all of your valuable content and move it to your new website.
For lots of good reasons (Google, anyone?) it is completely worthwhile to migrate all of your old blog posts and pages, and this process can be challenging and difficult without some forethought and the right tools.
Recently, we moved the GoodLife Team website to a shiny new WordPress installation. We had over 2 1/2 years of articles, pages, and other content that we needed to move, as well as lots of content that had been indexed pre-WordPress from the GoodLife Team website circa 2003. Here is what I learned in this process. (Some of this I learned the hard way!)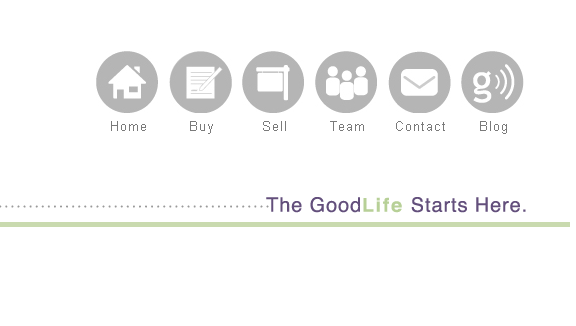 Step 1: Plan and get help
While planning isn't always our favorite thing to do, it is critically important when transitioning websites. Moving into a new website is a huge endeavor, and should not be done alone or without planning. I recommend paying someone to help you plan your move who is familiar with websites, search engine optimization (SEO), site migrations, and working with your website's technology.
There are a lot of details and moving parts to a website, especially one that has been up and running for a while, including the content and existing SEO work, page content, video content, and content you link to from your website.
In your planning process you may want to upgrade or rewrite content, replace it with new pages, or get rid of old content, and this is all something that must be tracked and accounted for in order to successfully execute. I recommend completing a plan and executing it in phases.
I'd also recommend whomever you hire to help you manage the project, even if this is just accountability and "checking the plan" against the execution by you or your Web design company.
Step 2: Content audit
I started my process by assembling a spreadsheet of all of the content on our website. I broke it into "highest priority" content, which included anything in the navigation, and pages that I knew received a fair amount of traffic, like our "What's Your Home Worth" page and our most frequently read blog articles. I worked on the high-priority content first so that it got the best and most thorough attention.
If you are not sure what content to focus on besides your navigation, I recommend using Google analytics to identify which posts and pages are receiving traffic. Pages that show up in the top 20 most likely belong on your "priority content" list.
I then separated the content that we would keep and the content we would no longer use. I then decided where I wanted to send people who might have the old content bookmarked, or that might find it in search engines, and indicated what new page on our website they should go to.
In this process I also discovered content that needed to be rewritten or updated, and I flagged that for later work after we moved it to the new site. This kind of content planning is difficult to outsource, since you must make decisions about your content and what you want your Web visitors to find.
If you work with an expert on your migration, that person will most likely make use of what is called a "Redirection" file, which is the technical way of indicating where old posts and pages should be redirected to.
In WordPress, this file can be imported into a plug-in called "Redirection." This plugin makes sure that each link from the old website ends up taking people to the new content on your new website.
Tip: As part of your content planning for your new site, I recommend also looking carefully at your "404" page. This page displays when people click on a link to a page that no longer exists (your "not found" page).
Inevitably, you will have some visitors end up on this page, so being thoughtful about what they see on this page is important. We ended up including a prompt on our 404 page to take users to the content that we want them to see, including our new content and main navigation.
Step 3: Migration of content
WordPress makes the process of content migration fairly straightforward; you can export your blog content in a big file, and import it into a new site. If you are working with a professional or a development company, that individual will handle this for you.
Once the content is moved over, you will want to apply any of the edits or changes to the new site, including deleting pages and updating content. After that is complete, you will install any "Redirections" that you specified in your content audit process so that website visitors end up in the right place if they have an old link or come through an indexed search page.
Step 4: Check for broken links
After your move, you will almost certainly have broken links from your old content on your website. I used several tools to help me identify and fix any broken links in our content.
WordPress has a terrific "Broken Links" plug-in that will notify you of existing broken links, and checks any new links that you add. I also used a free website scanning tool called Xenu to find broken links, images, and missing pages on the site.
Step 5: Test before going live
Once you've moved your content and gotten every thing ready, I recommend testing all the forms on the site, going through all the primary navigation, and really spending some time getting to "know" the new site. Once you are totally happy that everything is as it should be, you are ready to launch the new site.
(Very techie) tip: If you are changing Web hosting companies, make sure your webmaster (or you, if you are the webmaster) turns the "time to live" (or TTL — it's the time when you actually activate your site) for your website's domain name caching down to a very low number prior to the launch of your new site.
The TTL affects how quickly your new website shows up after you "make the switch" — and it is agonizing to have to wait a whole day to see the new site "go live." I've personally made this mistake many times, and every time it is really annoying — some parts of the Internet see your old site, and some see the new site.
Step 6: Once live, check for crawl errors
Once the new site was live, I used Google Webmaster Tools, which monitors "Crawl Errors" on your website. Crawl errors are generally pages that have "gone missing" after the migration, and either need to be recreated or redirected to a new page that makes sense given the original content.
One of the things you will want to know after you move your site is how are things performing on the new website vs. the old website, so make sure your analytics are in place and working correctly.
You will want to make page-to-page comparisons for conversion rates, as well as how navigation and page layout affect the user. We used Google analytics on both the old and new sites so we could compare the sites easily.
After the new site was up, I set up our old site so that I could access it at a different website url. This ended up being really handy, because if we missed anything in our site migration I could still go back and look at the old website to see the original content.
Step 7: Watch your users
Remember, you have just changed your users' experience with your new site, and for me, I was dying to know how they would use our new website. We used a tool called mouseflow.com to record users' website sessions.
Watching your users will help you to make changes to the design of your home page, your conversion pages, your bio pages, and any pages that matter on your website. We have learned a lot about what worked and what didn't with our new site, and we're already planning a website rerelease to "tweak" our design so that it works even better.
So get some popcorn and spend a couple of hours watching and learning from your website visitors!
Step 8: Check your backup processes
The best time to test your backups is after a major change like a site migration. On our old site, we missed this step, and consequently some of our blog posts that included videos did not have the full content in our backup file.
Once you have migrated your site, I recommend a full backup and a full "test" restore to make sure that your backup system is getting everything — it's best to do this before you pack the site full of even more content.
Anytime you add major plugins to WordPress — especially plugins that make use of "custom fields" on blog posts or pages — I recommend retesting your backups, since those custom fields may not be getting backed up.
Final thoughts
I recommend keeping a notebook logging all the accounts and tools you use, things you configured or changed, and anything that could be helpful later if you run into problems or need to hand off to someone else.
If you are working with a professional to do this, the professional should be doing this for you and can easily communicate this to you.
Website moves are a big project, so get help! I hope these tips help you build something great for your audience.
Read about the GoodLife team's recent talk on what's in store for real estate websites in this article: "Real Estate Websites of the Future."