Do you have an iPad? If you do like me, you probably have already discovered Flipboard – the world's first social magazine app. I love Flipboard!
If you haven't seen it yet, Flipboard allows users to compile their own personal publication by selecting and importing Twitter feeds, Facebook profiles and Really Simple Syndication (RSS) feeds of their favorite websites.
Better Homes and Gardens Real Estate today announced yesterday that its twitter feed – @bhgrealestate – is featured content in the Business & Finance category of Flipboard .  @bhgrealestate was chosen for its "timely, informative news and interesting curation" according to editors of the popular iPad application.  What is really exciting about this is that Better Homes and Gardens® Real Estate is currently the only real estate franchise featured in the Business and Finance category comprised of top business magazines, news wire services and thought leaders including Fast Company, CNN Money, Fortune, The Economist and Inc.
I added the @@bhgrealestate into my Flipboard and was really pleased with the content. Here are two screenshots from their app: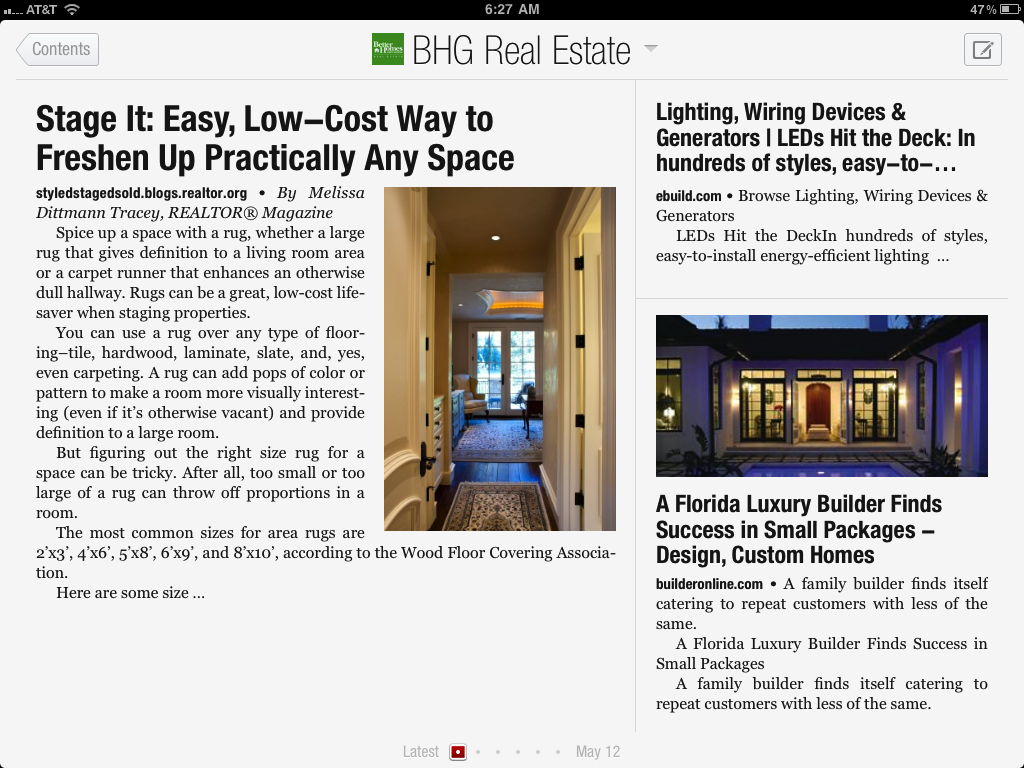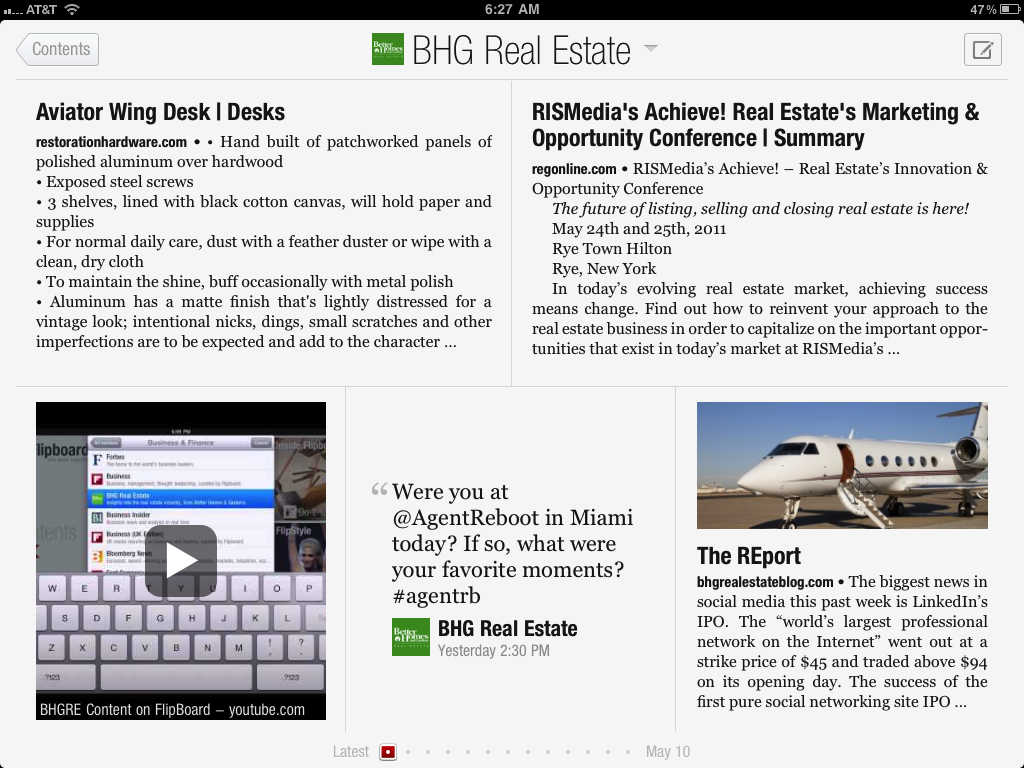 "Delivering timely information to the informed consumer and the next generation broker is especially important in this challenging market," said Sherry Chris, president and CEO of Better Homes and Gardens Real Estate LLC.  "Technology has always been core to our brand.  In particular, our social media strategy has continuously spurred new thinking and ideas with people who share a passion for the home, real estate and the lifestyle aspirations our brand stands for.  We are proud that our leading content is featured on Flipboard, an innovative technology that is a favorite among our brokers, clients and fans."
The @bhgrealestate feed features news and opinions on housing, culture, and social and digital technology from the Better Homes and Gardens Real Estate executive team.
Personally, I think this is an super smart and strategic marketing move by BH & G Real Estate. They keep staying one step ahead of the curve!
It is available here in the Apple iTunes App store.
Written by: Katie Lance, Social Media Director, Inman News, @katielance