Facebook doesn't make many big changes quickly. Since it's launch in 2004, with each new change comes a wave of people complaining or asking for it to go back to "the old way." It looks like it may be that time again.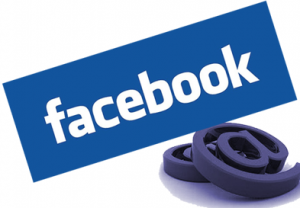 According to VentureBeat, Facebook's developers are currently in the process of testing a new change that is probably going ruffle some feathers!
What is it?
Facebook's new site design will prominently feature advertisements.
Who likes ads? Not too many people except for advertisers and Facebook!
However, check out these two key parts of the redesign:
Static elements. The new redesign would keep the placement of advertisements and the menu navigation window static. As the user scrolls down the page, scanning their News Feed and checking in on friends, these elements would follow them. The navigation bar at the top of the screen and even the site's footer would also remain static.
Limit the number of ads. The other interesting change is that it will only allow Facebook to display a certain number of advertisements on each page.
I think this could be a huge game-changer for real estate agents and brokers who invest in Facebook ads. Why? Facebook ads already rock because of the laser focus you can choose when creating them, but this new redesign offers agents better ad positioning, an ad that is more likely to convert, and an ad which could turn more likes into leads.
Imagine an ad that you see (on YOUR page) that is targeted to you, and your likes and interests. Instead of seeing it once as you scroll by it, it follows you where you go throughout Facebook. If it's done in a non-annoying way, this could be a great way to get your ad in front of the same people but for longer periods of time. Most people when they see an ad don't react to it – they have to see it over and over and perhaps this new redesign will breathe new life into ads and give real estate agents one more reason to invest time and money into a Facebook marketing strategy.
What do you think? Hate it? Love it? I'd love your feedback, leave me a comment below!
Katie Lance, Social Media Director, Inman News, @katielance