"Facebook is the photo economy." —Guy Kawasaki
Facebook is now the largest photo site on the Web. More than 90 billion photos have been uploaded.
There are now 6 billion photos being uploaded to Facebook each month.
Another social network, Instagram, recently announced it has 27 million registered users. All on iPhones.
Up next for Instagram is an Android app, sure to fuel the company's growth. You can join the wait list for that here.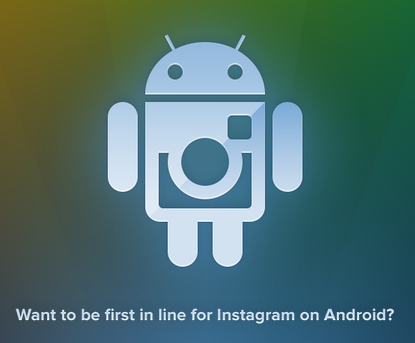 On the surface, based on the facts above, Facebook and Instagram are a match made in heaven. Snap a picture in Instagram, use one of their awesome filters, borders or blurring effects and with one additional button share that picture to Facebook.
The problem is that no one will see it if you do it that way. Well, almost no one.
Based on the popularity of pictures in Facebook, they are given priority with EdgeRank (the algorithm that determines what shows up in people's news feeds).
To quantify the value of photos over other content types (plain text, links, videos), Wildfire App and EdgeRank Checker looked at 60,000 Facebook Pages and more than 1 million posts.
Here is what they discovered regarding how pictures perform: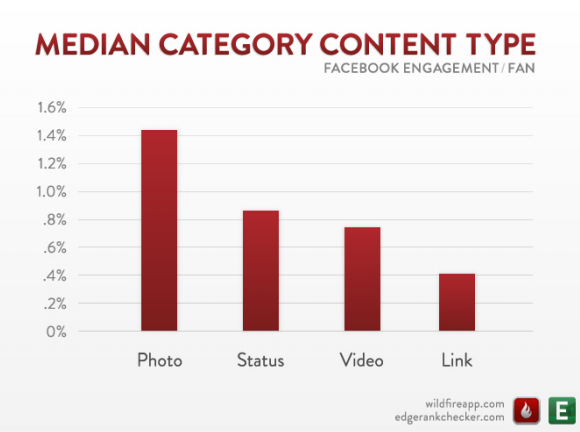 Certainly data to keep in mind as you navigate the world of Facebook marketing.
The problem right now for Instagram users is that when posting to Facebook using a third-party application, Facebook basically blocks anyone from seeing it.
When Instagram pushes their images into Facebook, their API includes a link back as is pictured below.
I posted this picture to Facebook on March 20 using the Instagram iPhone app. Millions of others are doing the same as you read this.
The picture received three likes and one comment.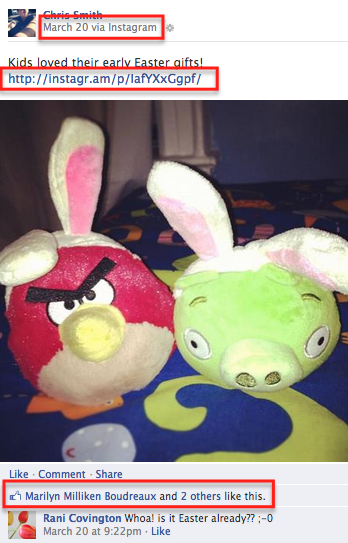 I then posted the same image to Facebook directly.
It received 45 likes and 8 comments.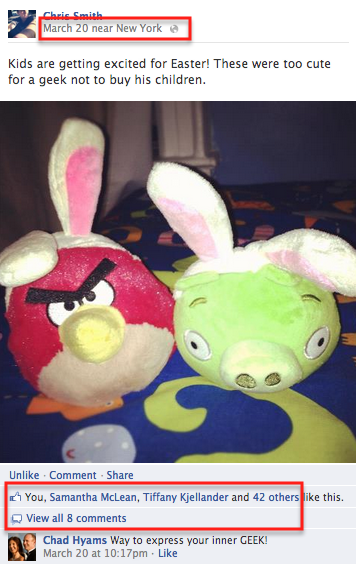 The direct upload had exponentially more engagement.
I even posted using the Instagram app first. It is known that posting multiple times in a row to Facebook can hurt the number of impressions a post receives. Technically, the Facebook direct upload should have gotten less exposure, as it happened immediately after the Instagram update.
Bottom line: Facebook is significantly punishing photos uploaded directly from the Instagram app.
Maybe Instagram should change its API and not push the link along with the image.
Maybe Facebook should recognize that Instagram is a good thing for Facebook and stop punishing its users in the algorithm.
Instagram greatly improves the quality of Facebook's most popular content type — let's hope a compromise is in the works.
Now that you know how it really works, will you continue to upload photos from Instagram to Facebook?