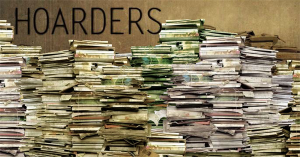 I love watching The Learning Channel's Hoarders.  It's this guilty pleasure that I simply cannot resist.  Some people create hoarding habits by going to yard sales.  Some by too many trips to the bargain basement.  And some of us find hoarding in a whole new manner…the digital hoarder.  When I discovered the Mac App Store, it changed my world.
At first I truly was a digital hoarder.  Someone would say, "Oh, do you have this app," and 99 cents later, I would have another play-pretty. Whether it be an app that lets you take a photo of someone and then make their eyes and mouth move with your voice or an app that keeps track of your travel expenses, I had it.  Entering this world of Mac Apps comes with a large responsibility to not become a digital hoarder.  As you consider entering this world, I'd recommend a few tips for you along the way.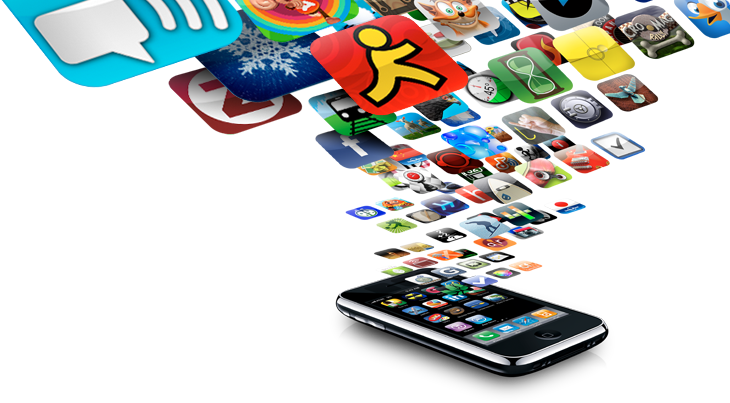 Know how to manage your apps.  Luckily, the iPhone now allows you to create folders varying from Games to Business to Photography.  Be specific and picky about how you categorize your apps.  While they are sometimes hard to find in the folders, many iPhone users don't realize you can go to your home screen, swipe your finger to the right, open the browser and type the app's name there.  The browser will automatically find it; however, if you're like me, you forget the names of your apps and need a little folder help.
Google your apps before you download or buy them.  Many times you'll discover that it's not the app you thought it was.  YouTube has a ton of videos on apps, and there are scores of review sites that will give you the lowdown.
Read the reviews in the App Store and look at the screen shots.  No one knows the app's quality and usage better than those who have already downloaded and used.  Now, remember, don't concentrate on the negative ones if there are only a few.  Some people want to gripe about everything.  If you see that most of the reviews are negative, beware.  If you do see a lot of negative feedback, check the dates to make sure updates haven't already been done to fix the problems.
Don't fall victim to the bright-shiny object.  I remember when the Rainbow Vacuum man came to our house when I was eight.  We had a great vacuum that worked perfectly, but seeing this new one that made the water so dirty after you vacuumed made the whole family giddy with excitement.  We didn't need it, but because it was in front of us with all the benefits we thought we did.  That vacuum sat in a closet and was eventually sold in a yard sale with one use.  Mom's Eureka was the choice still.  With that said, if you have apps and tools that accomplish what you need to, don't be swayed by another one with a better font or a color that grabs your attention.
Just because it's expensive doesn't mean it's the best one.  Perceived value via price is a trap in the App Store.  You may see an app for $3.99 that does the exact same thing as a 99 cent app.  Do your homework to find out if the functionality is the same for the cheaper app.  My bet, it is!
You need understand that if you're going to dive into the Mac app world, it will change your tech life.  When I hand-me-downed my iPhone 3 to my spouse, there was contentment with just the phone and the apps were minor.  For me, on the other hand, the apps are what make the iPhone sing and dance.  When you jump on board you need to keep a credit and a budget.  Initially, many of you will post on Facebook, asking your friends for their favorite apps.  You'll find yourself $30 later with a bunch of fun toys that you may not necessarily use, and that's okay.  It's part of the process we all go through.
You'll start to find your own once you reach the "iPhone actualization" step, where it becomes like another finger to you.  You'll know exactly what you need and you won't be impressed easily by the newest shiny object in the App Store.  Remember, this who iPhone App thing is like Psychology 101's Maslow Needs Hierarchy.  You'll start off at the basics needs.  You won't necessarily be able to tell the difference between a need and a want.  You won't know you've gone to the next level on the hierarchy until you're well into the next level.  Enjoy the climb to actualization and rest at the views on the way to the top!