Just before the holiday shut down of Apple releasing any new apps and updates, Open Home Pro has timed their release of their new iPad app (Version 3.0) well.
Earlier this year, Open Home Pro, was voted as the #2 iPad App for Real Estate Agents by Inman.  In a nutshell, this iPad app allows Realtors® to manage their listings and leads with a high-tech feel during their open houses.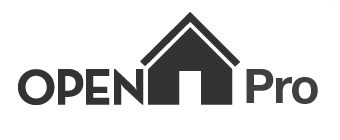 With just an iPad, agents can list new properties, collect client information at their weekly Open Houses' and automatically contact them with the touch of a button.
CEO and Founder, Andrew Machado, founded Open Home Pro in 2010 after watching his girlfriend struggling at Open Houses to collect client information with the old-school paper and pen routine.
I went through the app by adding a new listing from start to finish and adding new leads. These are my top Pro's and Con's to this new version release:
PROS:
"Never bring paper to your open house again" is one of Open Home Pro's slogans and for those that are looking to go paperless in their real estate business, this is a great add-on.
Great looking interface – a very crisp, professional and impressively techie tool to wow potential buyers
Listing tool that will allow you to show off your savviness to potential sellers
Automatically sends a property update email to prospective buyers who request to be informed of price changes or status changes during the open house registration
Automatically categorizes leads based on whether or not they have a home to sell also or if they are already working with a Realtor®
Social Media Friendly:  Listings and their open house dates can be posted to both Facebook and Twitter with the click of a button and creates a custom landing page for that property.
Makes complete sense to have it as an iPad only App with the vivid images and the potential buyer's ability to more easily enter their information.
CONS:
Cumbersome task of adding images – although unlimited photos (versus a max of 5 with the previous version) can be added to the Open Home Pro listings, they have to be added one by one.  A multiple upload option would be a huge plus.
Removing or adding questions asked to potential buyers / visitors of the Open House are not available at this time even though it indicates that adding questions is an option.  This needs to be updated so that an agent can modify and make their questions more personal to their market and/or property for sale.
Must know when your last open house visitor registers as you cannot close out the app once you have launched the open house except when the last potential buyer has finished registering.
At first glance it seems that a lead and/or a listing cannot be deleted from the system – they can however, by pressing and holding down on either the listing or lead for a couple of seconds and then clicking on the Delete button.  This is not as apparent as perhaps it should be.
When posting a listing and it's open house info to Facebook, the most prominent link takes you to OpenHomePro.com's website and not the property's custom landing page.  This definitely needs to be switched.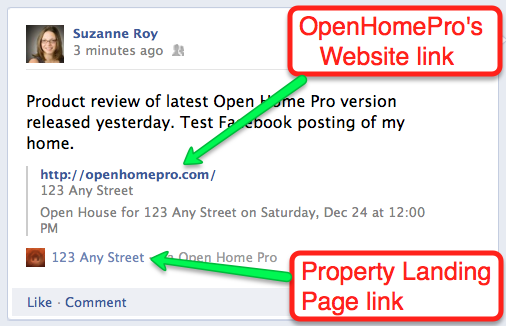 Overall, I think this is just another way to put a feather in your Savvy-Realtor hat to stand out from the crowd as an agent who is using today's technology to benefit both their sellers and buyers. It's definitely a savvy tool that has been given a good overhaul from it's original version and will go over well with the younger generation(s).  Now all we need is more people to attend the open houses!
Like it?  Would you like to see other elements be added to it?  Let us know in the comments below.
Visit the App Store on your iPad and search for "Open Home Pro" to download it and give it a run for it's money…  P.S.  Don't let the "Pro" part of the app name fool you – it's entirely free.