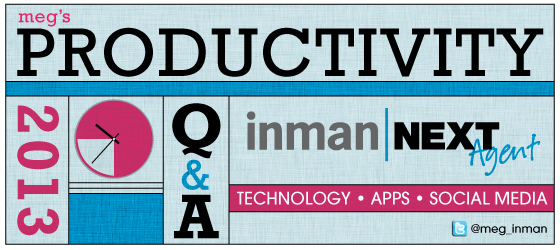 Interested in doing a Q&A with me? What tech/apps/social media are you into?
Email me (meg@inman.com) or Facebook/Tweet me your ideas!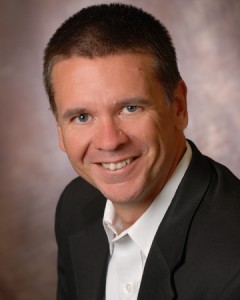 I recently did a mini review of Evernote 5 so I thought who better than Dean Ouellette to do my next productivity Q&A with? I've had the privilege of sitting in on an Evernote class of Dean's here in Phoenix. If you ever get the chance, I promise you won't be disappointed!
1. Tell us about yourself Dean.
Hi, my name is Dean and I am an Evernote-a-holic. I have long been a tech geek and since I have got into real estate I have looked for ways to become more productive. Evernote has allowed me to do so, while also saving money. I am a former political consultant who moved to real estate five years ago in an effort to find more balance and a way to spend more time with my 5 kids. My real passion in life is coaching youth athletics. When I am not coaching kids I sell real estate in the Chandler/Phoenix market and teach real estate tech classes to other agents.
2. You've upgraded to Evernote 5. What are your overall thoughts? 
Evernote 5 is out, and like always I was an early Beta user. When I first saw the videos on the web I was very excited.  It looks gorgeous and with the new changes in sharing and the ability to search both shared notes and personal notes at the same time I couldn't wait to my hands on it. After a few weeks, I was not happy with some of the performance issues and changes, but Evernote being as responsive as they are fixed all those issues with version 5.0.1. After the latest version I am very pleased with the update!
3. What specific things about Evernote 5 will be boosting your productivity?
A few of the features I really like about Evernote 5 for productivity. Such as the type ahead search which gives you search suggestions based on your account. As you type a drop down list of suggestions appears such as things you have searched in the past and text from within your notes. This has made finding things even easier than before. As a keyboard shortcut user I also like the Command-J which makes jumping between notebooks quick and easy.  Some people are going to find the shortcuts on the top left a time saver, but I had used shortcuts in the old system. These just made it more obvious for the general user that the function is a possibility.

4. How has Evernote helped you in your business planning? Have you started doing those things for 2013 and beyond?
Evernote is used in just about every aspect of my business and planning. I have a master sheet with goals and timelines that I check out every Sunday night. This allows me to look at my business, see where I am, where I am going and to make sure I have moved forward this week to get closer to my goals.
5. A lot of people think that Evernote is just another app to try and help us get organized. What is it about Evernote that makes it stand out from the others especially in the real estate world. 
Simplification. I could leave my answer at that one word. I used to use one program for doing all of my to-do and task management items. Another program for doing all of my transaction management. I had another program to track my leads and another program for managing just my short sale listings. Then I had Dropbox for storing all my folders and Gmail for storing all my emails. I spent a lot of time looking for the best systems to do all these aspects of my business. What I have been able to do is replace all of those old systems, all of which I liked, into one program for a small fraction of the cost I used to pay. Getting everything into one location saves me a lot of time because I never need to worry about where something is or do I have access to it from my phone or iPad or relatives house that I am visiting during the holidays. I always have access to it and know right where it is.
6. Any tips for agents that are just getting started with Evernote?
The best thing I ever did was a 30-day challenge. I challenged myself to use Evernote exclusively for 30 days. Every piece of paper, every business card, any to-do item, they all went into Evernote. After 30 days I saw the power because I never had to wonder what i did with that note or that phone number. I knew right where it was. Also learn to use tags. There are powerful things you can do with your notes once you learn the power of tagging. I have done videos on how I use tags for my to-do and action items. This is probably my favorite thing I do in Evernote. 
7. I've been going a little app crazy lately & Laura's NEXT post talks about wiping out those apps you just don't use. What are some top apps that you can't live without. 
Jeff Lobb and myself did a panel on this very topic for Inman Connect San Francisco in 2012. I am an app junkie when it comes to trying out apps. But I am also a big believer in simplification and minimalism. If an app does not fix a problem for me and make my life easier I am going to pass. If an app will make my life easier I ask myself, is this something I can do with another app I am already using, and if so then I do that. If I have hundreds of apps it is only because I teach a lot of classes so feel I need to at least try most apps and know what they do. But as far as apps I use often, the short list of most use apps would be Evernote, Google Voice, PDF Expert, my Flex-MLS shortcut I created, Realtor.com branded app for my clients, Zite, Skype, Lift, and of course MLB At-Bat.