Guest Blogger, Geordie Romer is a real estate broker in the mountain town of Leavenworth Washington where he specializes in selling vacation homes to folks in the Seattle tech scene. Geordie has been blogging about Leavenworth Real Estate since 2005.
As tech savvy real estate pros we all spend an inordinate amount of time and energy making sure we get found in the search engines. Of course, there are a few places you probably don't care to make an appearance: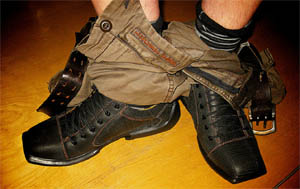 Photo By Bark
What are some websites that you hope to never appear on?