Shells of buildings; plotted-out subdivisions left fallow; dead-end, property-less roads. These are some of what viewers will see on Nacion Rotonda, a site built by three young Spanish civil engineers that shows, using aerial images from Google Earth, landscapes before and after the collapse of the nation's building bubble.
The site pairs up images of the same landscape with a slider bar between them. Viewers can slide the bar back and forth to see the pre-boom crop fields and open beachfront land on one side and the empty plotted land and networks of vacant roads on the other.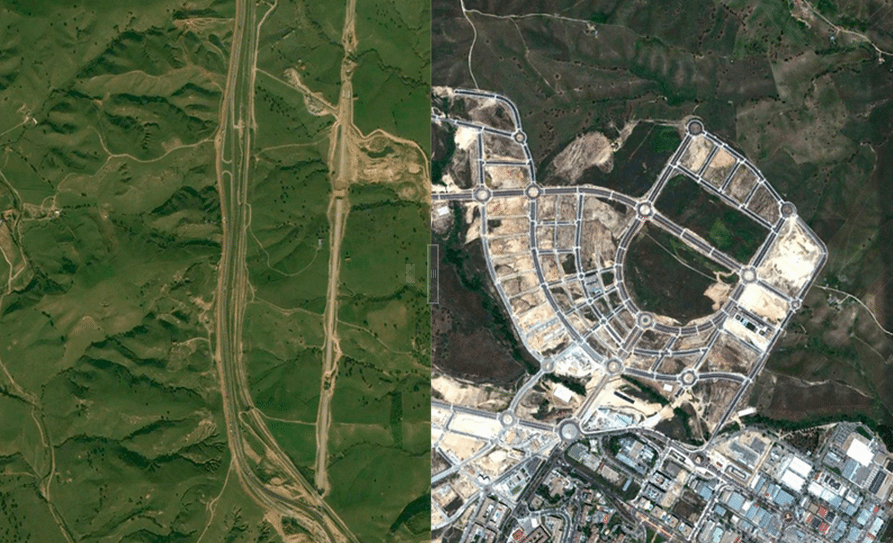 Screen shot depicting a Madrid-area landscape in 2005 and 2012 on Nacion Rotonda's website.
Source: NPR