For the second time in December, protestors in the San Francisco Bay Area have blockaded private Google buses sent to pick up the firm's employees in the area for a free, Wi-Fi-connected ride to their high-paying jobs 40 to 50 miles away in Silicon Valley.
Upset that these buses enable the highly compensated employees of high-tech firms in Silicon Valley to spread to other areas like San Francisco and Oakland and drive up home prices that make it hard for lower-income residents to stay in the area, some expressed their frustration today by temporarily blocking Google and Apple buses in San Francisco and Oakland, revealed in Twitter posts this morning.
On Dec. 9, protestors stopped a Google bus in San Francisco, hyperbolically demanding that the tech giant (and possibly others) donate $1 billion to stop evictions and build affordable housing in the area.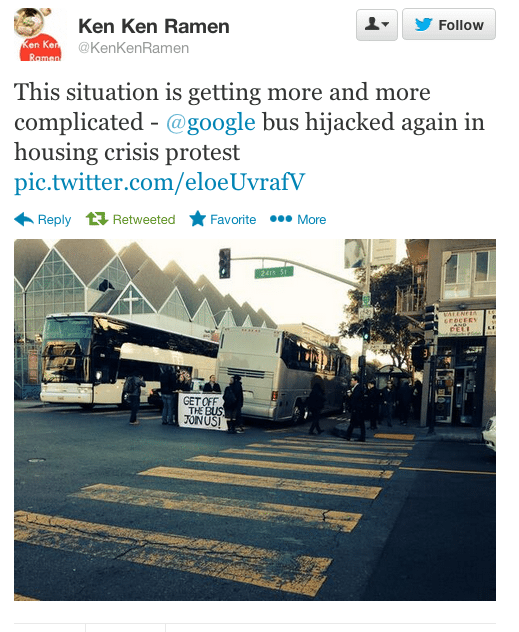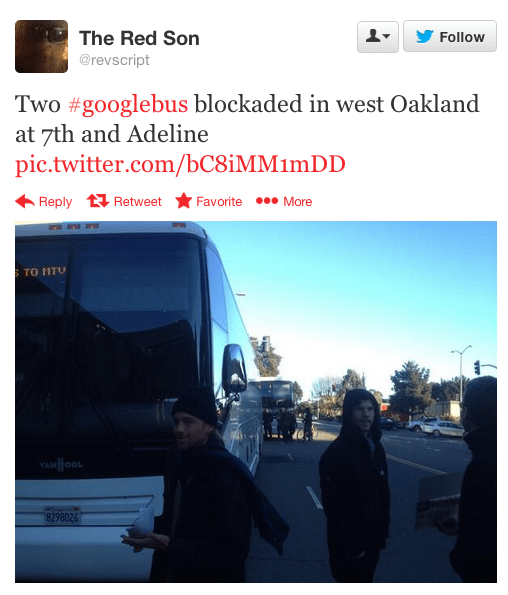 Source: Business Insider