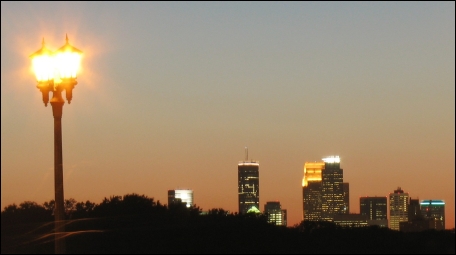 Minneapolis skyline. Flickr image courtesy of Micah Taylor.
The median sales price of homes in the 13-county Twin Cities, Minn., metro area fell 15.2 percent year-over-year in March, to $140,000, according to the latest monthly report from the Minneapolis Area Association of Realtors (MAAR), released Tuesday.
Home prices in the area have been under pressure from distressed properties, which made up 55 percent of closed sales last month — most of them foreclosures.
At the same time, pending sales fell 17.6 percent year-over-year, the number of new listings coming on the market fell 30.2 percent, and closed sales fell 3.5 percent.
The association attributed the year-over-year declines at least partly to the expiration of a federal homebuyer tax credit program that spurred sales in spring 2010.
"This month's numbers find themselves stuck in the shadow of the spring 2010 incentive market. A number of factors hinder a full-scale housing recovery, yet there are positives that suggest improving consumer confidence," the association said in the report.
"Slowing unemployment claims, strong corporate balance sheets, and 13 months of private job growth are cause for long-dormant optimism."
Tina Lockner, an agent at Re/Max Results in Woodbury, Minn., commented on the drop in new listings in a similar report released by Re/Max Tuesday.
"I'm finding that the number of sellers who are willing to endure this is very limited. If they have to sell they will; if it's a choice, a lot of them are choosing not to. They don't like to be compared to the bank-owned properties and the short sales, and unfortunately they are," she said.
Those who do choose to sell know they are competing with distressed properties, the Re/Max report said.
"We're positioning our sellers to pick their competition and see that there are buyers out there that will recognize the quality and care they put into their home. It's important for us to stage the properties, and update the properties prior to listing, so we have a different product," said Andy Prasky, an agent at Re/Max Real Estate Properties in Blaine, Minn.
For-sale homes that are "move-in ready, with a quick closing, are very attractive things to buyers."
According to MAAR's report, sellers typically received 88.6 percent of their original list price last month, down from 93.9 percent in March 2010. A listing was on the market for an average of 152 days in March, up 17.8 percent year-over-year.
Despite a drop in new listings, months' supply of inventory grew 16.9 percent, to 7.7 months.
"The majority of buyers out there right now are entry-level buyers, and a majority of them are trying to take advantage of FHA financing with 3.5 percent down, which is a great option for first-time buyers," Lockner said.
"The problem we're running into is that many of the homes on the market are either foreclosures or short sales and many of them are so distressed they would never pass FHA financing. So it eliminates a lot of those options for buyers."
Teresa Boardman, a Realtor with St. Paul Home Realty and an Inman News columnist who blogs at StPaulRealEstateBlog.com, said, "The price of everything has gone up in the last few years except the price of real estate.  Agents need to work smarter, harder and more cost effectively if they want to come out ahead," she said, adding that she does not expect any major changes this year in local market conditions.
She noted that the area's multiple listing service has added rental listings. NorthstarMLS, which has about 15,000 members in Minnesota and Wisconsin, said of the change, "With the residential sales market still in recovery, brokers and agents have increasingly requested rentals on NorthstarMLS as a necessity."
Twin Cities metro area market data
| | |
| --- | --- |
| Minneapolis-St.Paul-Bloomington, Minn.-Wis. metro area |   |
| Population (2010) | 3,279,833 |
| Population growth (2000-10) | 10.5% |
| Total closed sales (2010) | 37,608 |
| % change closed sales (2009-10) | -16.8% |
| % change closed sales (March 2011 vs. March 2010) | -3.5% |
| Sales per person (2010) | 1 in 87 people |
| Median sales price (March 2011) | $140,000 |
| Pct chg median sales price (March 2011 vs. March 2010) | -15.4% |
| Foreclosure activity rate (Q4 2010) | 1 in 48 units |
| % of sales distressed (2010) | 39.9% |
| % homes affordable to median-income households | 85.2% |
| % unemployment (February 2011, not seasonally adjusted) | 6.9% |
| Walk Score | 58 |
| Rent vs. buy ratio | 15 |
Sources: U.S. Bureau of Labor Statistics, Minneapolis Area Association of Realtors, Trulia, RealtyTrac, Walk Score, National Association of Home Builders/Wells Fargo, U.S. Census Bureau.
Inman News asked some area real estate professionals to comment on the latest market trends in the Minneapolis-St. Paul housing market.
Q: What types of properties are selling fastest/slowest in your market area, and why?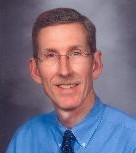 Brad Fisher
Brad Fisher, manager-broker for Edina Realty; 2011 president, Minneapolis Area Association of Realtors: Fastest-selling: Bank-owned (properties), because of their pricing (lowest of all median prices); and entry-level, first-time buyer homes — again, from current prices and interest rates. (There is) higher affordability than during the tax credit (program).
Slowest-selling: Townhomes, because demand is less than supply; and upper-bracket properties over $1 million, again because supply exceeds demand.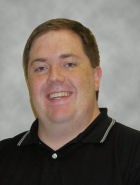 Aaron Dickinson
Aaron Dickinson, broker associate, Edina Realty; board member, MAAR: The fastest part of the market is definitely the single-family $250,000-and-under category — first-time buyers and investors are still the lifeblood of this market. Repeat buyers are competing with foreclosures and short sales for buyers of their current home, which is limiting their ability to move.
The slowest part of the market is still the $1 million-plus category. The difficulty to move up for buyers with a current home and the tougher financing rules is still hurting this segment.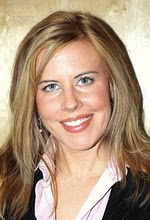 Emily Green
Emily Green, broker, Sandy Green Realty, Inc.; treasurer, MAAR: Properties under $160,000 are moving well. Properties that are in average condition above $150,000 are struggling. There is a lot of inventory in that range that has been updated and rehabbed, and that is proving to be stiff competition for the traditional sellers.
Q: Is anything changing about the demographics of buyers/sellers in your market area?

Cari A. Linn
Cari A. Linn, agent, Coldwell Banker Burnet; 2012 president-elect, MAAR: We're still seeing a lot of first-time homebuyers in our market taking advantage of the entry-level home pricing.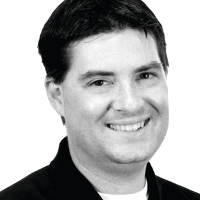 Greg Sax
Greg Sax, communications director, MAAR:From national data provided by the National Association of Realtors, the largest share of homebuyers were 25-34 and accounted for 36 percent of all buyers in 2010. More than one-fifth of homebuyers were 35-44. The median age of homebuyers is unchanged from 2009 at 39; however, in the Midwest the median age declined slightly.
Q: Are you seeing changes in the market share of short-sale properties? REO properties?
FISHER: Depending on the area/neighborhood, we are seeing prices stabilize and in some cases getting multiple offers due to lack of available inventory.
Total inventory is less than last year, but many properties on the market are not priced correctly because of a possible short sale. This is overstating the actual available inventory for sale, which would be actually much lower if they were removed.
DICKINSON: Sadly, we are not seeing an increase of closed short sales versus last year at this time. However, we have seen a 30 percent increase in REO sales from a year ago and they are approaching 2009 levels, which were our peak here locally.
The big change this year is that traditional sellers are listing far fewer homes, and that has led to a 13 percent decrease of traditional-seller homes for sale versus last year at this time.
SAX: The quick answer is that there are more lender-mediated sales than traditional sales during the coldest months. Traditional sales get a boost during the summer selling season.
Q: What worries you most about the current state of the market, and what represents a sign of optimism/opportunity for the real estate market?
DICKINSON: My greatest concern is on the financing side of things: the Federal Housing Administration is increasing the monthly mortgage insurance (price), increasing rates seem to be on the horizon, and the government is talking about big changes to the mortgage market. These changes could soften what looks to be a strong year here locally.
My greatest optimism is the number of buyers I hear saying they can own for less than rent, and their realization that total cost of ownership is unlikely to improve from here, largely due to higher rates in the future.
That attitude is infectious — so we could finally start to see increasing consumer confidence in the market.
GREEN: I see many good things about the future of the market. The prices are extremely attractive, interest rates are ridiculously low, inventory is good. Today's prices allow a first-time homebuyer to buy an affordable, spacious, well-maintained home in a nice area.
The only problem I am seeing is that buyers are not taking advantage of the opportunities and are still sitting on the fence! I think buyers will remain on the fence until we hear consistently positive news about the real estate market.
Until the headlines are that the prices are on the rise and buyers are having trouble finding homes, most buyers will be too timid to take the leap. Obviously, it will be too late for some to get into the market, as prices will surely rise.
SAX: I would have to say closing deals and finding clients are still top concerns (for MAAR members). It takes a larger down payment now than in recent years, which means fewer buyers have the money to shop right now. With fewer people in the pool to buy homes, it stands to reason that there should be fewer agents and that (issue) comes up with members.
We have seen a decrease in membership, but there are some who still believe there are still too many people in the profession. Secondary to this is the question of the cost to do business. Association dues, multiple listing service fees, lockbox costs, signage, education, etc. — these things do come up from time to time.
Q: Where are sellers moving to, and where are the buyers moving from in your market area? Does this represent a change?
FISHER: Sellers are moving along traditional paths, first-time homeowners are moving up as they need more room, our empty nesters are looking to downsize or move to one level living. Both of these are normal market condition responses, as the market strengthens we will see more sales along both of these trends.
DICKINSON: There is more focus on the first-ring and second-ring suburbs vs. the exurbs. Many buyers today seem to be looking for commutes under 30 minutes, whereas before many buyers would buy homes 45 (or more) minutes from Minneapolis-St. Paul. People drove to affordability before — now they no longer need to.
There are great deals on houses in town and the concern about gas prices and growing traffic issues — a big and growing problem in the Twin Cities — makes them want to be closer to the center of both jobs and entertainment.
Many of my clients share this sentiment: it is easier to drive "out" of town for a job than to drive "in" for one!
GREEN: The sellers who are not distressed are taking advantage of the attractive prices of the move-up market. They are moving because they can now afford their favorite area/neighborhood. In other markets, my sellers would move because they were outgrowing a house, but now they are making more of a strategic move.
Q: How have you changed your business to mirror the market and to capitalize on market trends?
FISHER: Agents have had to prospect harder and increase their sphere of influence to "cast a wider net" for more opportunity as the market has tightened. (They do this) either through more direct contact with their sphere, in person, calls, (or) more open houses.
DICKINSON: I have put more focus into my online presence but otherwise have not changed; more efforts on my blog … and blog posts that I do that I think are particularly newsworthy. I also have augmented several of my websites with more content and more ways to find homes for sale, which helps drive more visits and more buyer inquiries.
I use Twitter and Facebook but I don't make it a "me fest." I have some personal stuff, some business stuff, some general stuff, and some real estate news stuff. Social media isn't a selling channel — it is a big cocktail party where you get to share things about yourself, your interests and what you do while listening to the same from others.
GREEN: I think all agents have had to learn a lot about the short sale and foreclosure processes and the dangers and opportunities they present. Anyone who hasn't done that is not in business today.
Q: What are some overall economic trends you are seeing in your market area that will guide the real estate market?
FISHER: We are seeing more first-time homebuyers enter the market who have saved for their down payment and have great credit scores. I believe a lot of these buyers waited and stayed in rental housing during the recession and now feel more confident about the economy and the housing industry.
GREEN: People are starting to be a little less gloom-and-doom about the future of the job market. I can't say I have seen pure optimism, but definitely less fear. It all boils down to jobs. If people don't feel secure in their job future, they are not going to make a commitment to a house.
LINN: Lower unemployment and job growth. We should eventually see the mortgage delinquency rate drop and fewer distressed sales pressuring prices downward.
Q: What makes your market different from other markets?
SAX: We tend to avoid the extreme highs and lows of the coastal markets. In general, we're a fiscally conservative bunch around here.
GREEN: I work in the Twin Cities single-family/townhome condo market primarily under $250,000. It's much more active than the higher-priced and suburban markets and there is a lot of diversity.
I have buyers with cash, buyers who make less than 50 percent of the median income, buyers who are artists, buyers who are engineers (or) software developers, buyers (who) work at the university or are still in school. I work with people from different countries and ethnicities.
They are the movers and the shakers … the first-time buyer is the most likely to respond quickly to changes in the market because they do not have houses to sell. They can respond quickly and jump in the game at a moment's notice.
A lot of people talk about a shadow inventory of foreclosures, but there is a shadow inventory of buyers out there, too!
Q: Any other big changes or trends you're seeing?
DICKINSON: Our housing inventory for sale is now at 5 (or more)-year lows. We have been slowly removing excess inventory from our market now for several years, and this will help stabilize prices. Months' supply is still too high — 7.7 months — but also has been coming down since its peak in 2008.
These fundamentals and others are improving and that gives me optimism for our market in the months and years to come.
GREEN: I think gas prices are a huge factor that will continue to effect the housing market. Commute times and heating costs will have a direct impact on affordability and ultimately housing choices.
SAX: We won't know until after the apples-to-oranges comparison period ends in May. By that, I mean that we've been running against last year's tax credit incentive market so all numbers appear to be down.
First-time homebuyers jumped on the free money last year. It remains to be seen if demand, which was pulled into spring last year, will return to its traditional summertime rule in 2011.
Agent Reboot, a one-day tech tune-up conference for real estate industry professionals, is coming to Minneapolis on April 27 — just one stop on its 24-city tour this year. For more information, visit AgentReboot.com.