Washington, D.C.-based brokerage M Squared Real Estate has upgraded an open house Web app introduced last year to go beyond simple visitor registration and act as a "control panel" during the open house.
The app, Open House Touch, gives agents access to tools and resources to better communicate with and retain open house visitors, including detailed listing information, nearby comparable properties, open houses and a neighborhood market report.
Because it's a Web app, Open House Touch runs on all touch-screen smartphones and tablets. M Squared agents can click on a link, and the software installs on their device, the company said.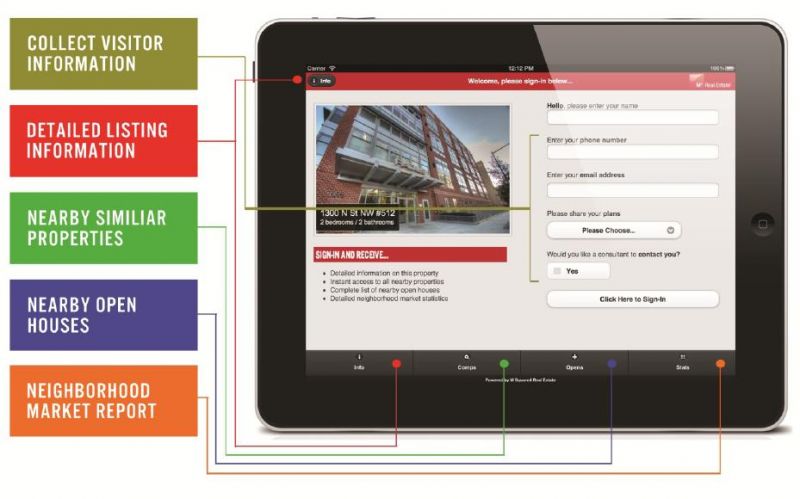 Screen shot of M Squared's Open House Touch Web app.
After visitors register using the software, they receive an email with property and neighborhood links to assist them with their real estate search, including detailed property information, a property brochure and virtual tour. Agents receive an email with the visitor's information for each registration, as well as a full report of all visits following the open house.
Open House Touch assigns itself to the agent holding the open house, not the listing agent, making it useful for teams and buyer's agents who routinely share the responsibility of holding properties open.
Open House Touch was developed by M Squared Real Estate and is provided for all company listings.