Two people have been formally charged with murder in the death of Beverly Carter, the Arkansas Realtor whose body was found several days after she disappeared after showing a vacant home to a stranger,
Arron Lewis, 33, has been formally charged with capital murder, kidnapping and being a felon in possession of a firearm, according to Pulaski County Chief Deputy Prosecutor John Johnson.
Lewis' estranged wife, Crystal Lowery, 41, who was arrested Oct. 30, was also formally charged with capital murder and kidnapping, Johnson said.
Carter's death has shaken the real estate community and prompted calls for agents to adopt stricter safety precautions when dealing with strangers.
Carter was set to show a home in Scott, a small town on the eastern outskirts of Little Rock, Arkansas, on Sept. 25, but never returned from her appointment. Her body was later discovered in a shallow grave about 30 miles from the home. Lewis was arrested in connection with Carter's disappearance on Sept. 29, a day before her body was found.
Carter's death has sparked a number of initiatives promoting agent safety, including the "Realtor Safety Pledge," which has been signed by more than 1,100 agents and brokers since its launch in late October.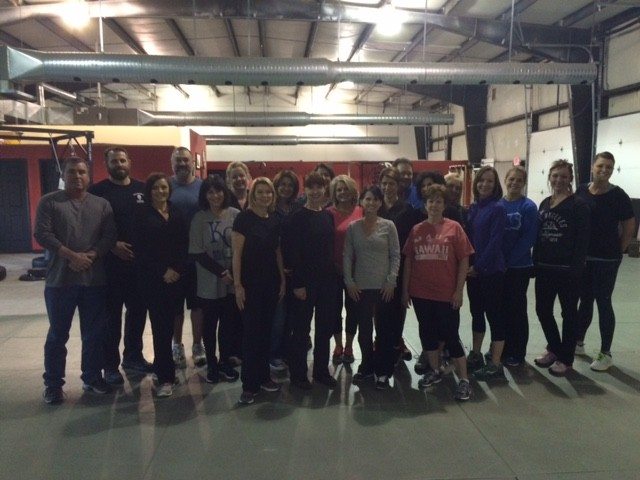 Real estate agents at a Krav Maga class in Merriam, Kansas, sponsored by Weichert Realtors Graham-Welch.
Her tragic end also appears to have prompted more real estate agents to enroll in self-defense classes, sometime sponsored by their brokers.
Overland Park, Kansas-based Weichert Realtors Graham-Welch, for example, paid for a two-hour Krav Maga course, where more than 20 real estate agents, mostly female, learned how to escape chokeholds and perform "hammer fists," said Cory Stewart, director of business development at Weichert Realtors Graham-Welch.
Most people who attended the class plan to continue training, he said. Krissy Kempinger, an agent at Weichert Realtors Graham-Welch, is among them.
"It just makes you think twice about everything you do," she said about Carter's slaying. "That one hit close to home, as she was a seasoned real estate agent; she wasn't a newbie."