As a real estate professional or a lender, you need to be mindful of the genuine and useful resources available regarding identity theft. These tools can help your clients lessen the impact of identity theft, limit exposure of their nonpersonal private information and, most importantly, show them how to form security barriers to protect their privacy — all for free.
1. Be aware that identity theft is a long-standing and pressing problem
Identity theft has been the top consumer complaint reported to the Federal Trade Commission (FTC) for the past 15 years.
In 2014 alone, the FTC received 330,000 complaints from consumers who were victims of identity theft. Data breaches involving millions of us through Anthem, JPMorgan Chase, Target and Home Depot, and government agencies such as the Internal Revenue Service, to name few, are evidence that no one is immune from identity theft.
Just last month, the Office of Personnel Management, a government agency with a mission of recruiting, retaining and honoring a world-class workforce to serve the American people, was highlighted as a victim of cybercrime.
Furthermore, a recent study by FICO, the creator of the FICO score, shows that from January to April of this year, the number of compromised incidents at bank teller machines increased by 174 percent. And there has been a frightening 317 percent increase in compromised incidents at nonbank ATMs compared to the same period in 2014.
2. Get an instant response to basic questions
Last month, the FTC launched a mind-blowing new resource, identitytheft.gov, which makes it easier for victims to report, manage and recover from identity theft.
The program has an easy-to-follow format, with step-by-step interactive checklists on what to do after receiving a data breach notice or experiencing full-blown identity theft.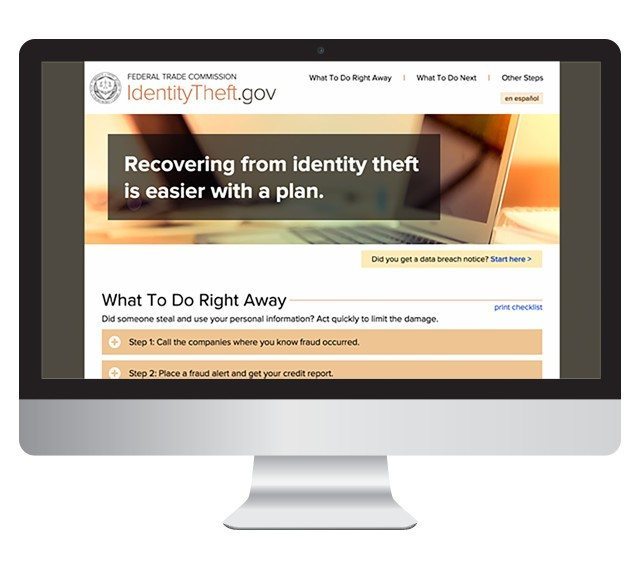 The site offers specialized tips for specific forms of identity theft, including tax-related and medical identity theft, and provides sample letters and other helpful resources. Becoming aware of these helpful and useful tools makes you a better agent or lender.
3. Employ a credit freeze rather than an extended fraud alert
A security freeze prevents thieves from opening new accounts; it also prevents the three credit reporting firms from selling or sharing people's information.
Except existing creditors, no one will have access to a frozen credit file so that no new accounts can be opened. And most importantly, the identity theft protection provided by a credit freeze is undeniably unmatched.
Do be aware that you should never suggest a credit freeze before close of escrow, as that will delay the mortgage process.
I recently spoke with Peter P. Kaplan, FTC deputy director, Office of Public Affairs. I asked him, as a federal employee, if his data including his Social Security number had been stolen, would he consider using an extended fraud alert or a credit freeze, and why?
His response couldn't have been clearer: "A credit freeze will make it near impossible for a thief to open a new account because creditors will generally not extend credit unless they have access to a consumer's credit report.
"Blocking access effectively blocks new accounts. Fraud alerts are also a useful tool but do not necessarily block new accounts. Fraud alerts require the potential creditor to take reasonable steps to verify the debtor's identity but do not necessarily block new accounts."
Helpful contact information for your clients
For fraud alerts
Equifax: 1-888-766-0008 (equifax.com)
Experian: 1-888-397-3742 (experian.com)
TransUnion: 1-800-680-7289 (transunion.com)
For credit freezes
Equifax: 1-800-349-9960
Experian: 1-888-397-3742
TransUnion: 1-888-909-8872
Clients can also visit the firms' websites to learn the process for placing a fraud alert or securing a credit freeze: equifax.com, experian.com and transunion.com.
Help eliminate fraud by reporting a scam when you see one
The FTC's mission is to prevent fraudulent, deceptive and unfair business practices. It and other law enforcement agencies fight fraud by learning about scams from victims who report them.
Fraud in the real estate and lending industries is abating, but it is not completely gone, so much more needs to be done.
You can help bring scam artists to justice by calling 1-877-FTC-HELP (1-877-382-4357) when you spot suspicious activities. You can also sign up with the FTC to receive alerts about ongoing scams.
As a real estate professional or a lender, being vigilant about reporting scams and educating your clients about how they can protect their identities allows you provide significant added value that benefits both your industry as a whole and the individuals you serve.
Nabil Captan is the founder and CEO of Captan and Company. You can follow him on Twitter @nabilcaptan or on LinkedIn.
---
Inman Connect San Francisco is right around the corner — register now and save $200!