NAR's housing affordability numbers for July:
The median single-family home price is $235,500, up 5.8 percent from July 2014.
The West had the biggest increase in price at 8.4 percent; the Northeast saw price increases of 1.8 percent, making this region the slowest-growing in the U.S.
Nationally, affordability indices are down from 155.4 in July 2014 to 151.2 in July 2015.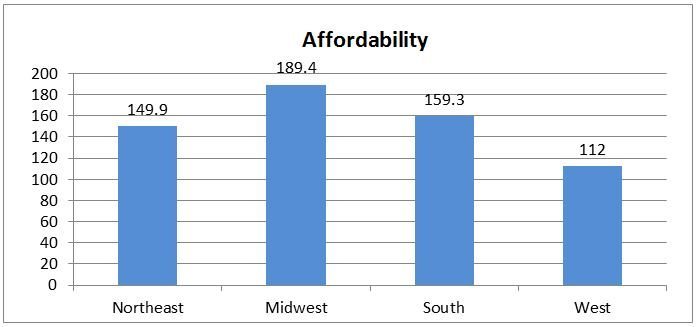 Weekly mortgage rates:

Powered by MortgageCalculator.org

Powered by MortgageCalculator.org
We'll add more market news briefs throughout the day. Check back to read the latest.
Yesterday's market news:
CoreLogic's second-quarter Market Condition Indicators report:
With home prices rising steadily since 2013, homes have become less affordable for some buyers — and, therefore, less sustainable, says CoreLogic in its Market Condition Indicators report for the second quarter.
As home prices have continued to rise, the gap between home prices and sustainable values has narrowed to 3.6 percent below the long-run sustainable level — and could shrink even further to 1.5 percent by 2017, according to CoreLogic's forecast.
The trend is especially prevalent in Texas, where home prices in five local markets are well above their historical peak levels.
Send market reports to press@inman.com.