Of the nation's eight largest metros, the San Francisco-Oakland-Hayward region experienced the largest uptick in single-family permit activity during the second quarter.
According to an index released by BuildZoom and Urban Economics Lab Index, new home permit activity increased in the metro by 66.5 percent on a year-over-year basis.
Despite this rise, the metro is considered to have recovered from the housing bust by only 24 percent, as second quarter permit figures still trail 2005 levels by nearly 60 percent.
The San Francisco-Oakland-Hayward metro's population exceeds 4.5 million and includes San Francisco, Alameda, Marin, Contra Costa and San Mateo counties.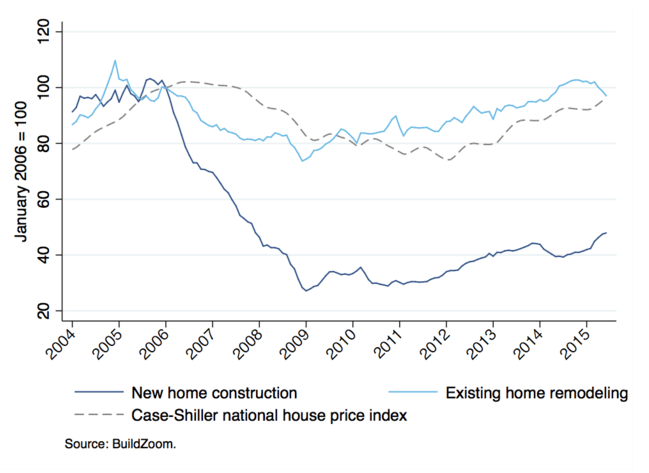 New trends in luxury second homebuyers: seeking a life well-lived
Luxury buyers want new features that go beyond brick and mortar
READ MORE
Moving forward, Brookfield Residential will be a major builder of single-family homes in the greater Bay Area. The homebuilder recently announced it will construct 1,995 homes as part of a development in Dublin. The first phase will feature roughly 400 homes, a mix of townhomes and single-family detached. The majority of the development will be for-sale product rather than multifamily.
Brookfield also has projects underway or upcoming in Hayward Hills and East Dublin, with its eye on Oakland for a potential master-planned community.
Unlike single-family permits, the volume of remodeling permits did not spike significantly during the second quarter, rising 3.4 percent year-over-year. However, the remodeling industry has recovered better since the housing bust, by an estimated 47 percent. To the south of the metro, the San Jose-Sunnyvale-Santa Clara region has significantly recovered from the bust, by nearly 180 percent.
Nationwide, new home permit activity rose by 18.7 percent year-over-year during the second quarter; however, the industry is considered to have recovered from the housing bust by only 16.8 percent.