Have you ever heard of the phrase, "Sharpen Your Saw?" As the story goes, there were 2 men sawing wood logs. One stopped to sharpen his saw, while the other felt like he didn't have the time to do that, and kept working until he was exhausted and the saw broke. Meanwhile, the other man was able to saw more wood, and wasn't as tired because he took the time to sharpen his saw.
I always think of this phrase ("sharpening the saw"), when it comes time to decide if I'm going to attend an event, a training or a conference. Usually my first thought when someone brings up an event is, "I have so much to do! I'm so busy, I probably don't have time for that." The truth is, I don't have time to NOT educate myself or to continue my education.

But the reality is, we are in a business that is constantly changing. Not only that, but the technology with which we do business is constantly evolving and changing. Sometimes it is really overwhelming. I used to work in a brokerage with Realtors and day in and day out, and I would marvel at how they would get it done.
Does this sound like you? Up early, working before the sun gets up, juggling kids and households, emailing and calling clients, lenders, and vendors all day long, negotiating contracts, putting together listing presentations, being agent and counselor for nervous clients, putting together marketing strategies, trying to stay ahead, working hard and all the while saying, "WHEW! I have a lot to do!"
I'm exhausted just writing about it!
The truth is when you stop and make the time to come to learning opportunities it makes the world of difference. The more you learn, the more you earn. Those that take the time to continually educate themselves through their local board, their office meetings, networking events, and conferences are one step ahead of every else. They are usually the first to know about new technologies and they are the ones networking and expanding their sphere of influence.
If you live in or near the Boston area, I want to invite you to a very special event happening in just a few days. Agent Reboot, which is produced by Inman News will be held Wednesday, October 26th at the Hynes Convention Center.
Date: October 26th, 2011
Time: 8:00am to 3:00pm
Location: Hynes Convention Center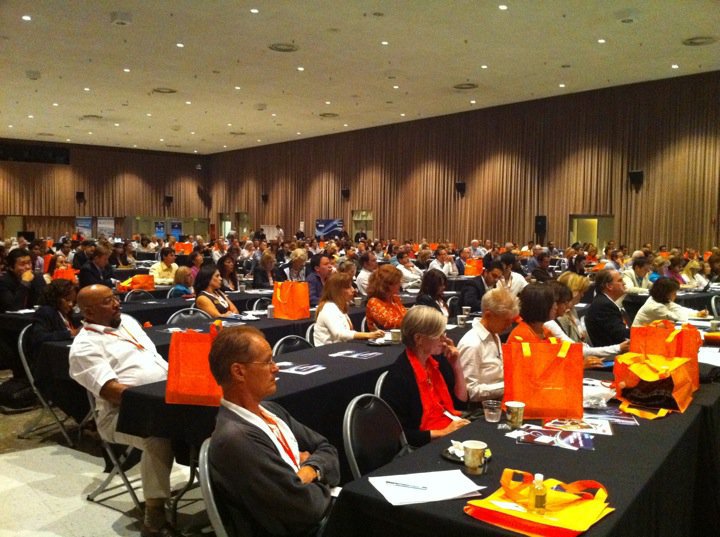 Why should you make the time to attend (and stop to "Sharpen Your Saw?") Here's why:

1. Want to double your network and generate more leads? Here's how.
At the end of the day, one thing almost every agent could use more of (besides time) is qualified leads. Why not learn how from someone who's done it: Chris Smith, Agent Reboot's emcee, chief evangelist for Inman News and contributing editor for InmanNext.
Chris is one of the preeminent leaders in real estate blogging, social media and technology. As an industry educator, consultant, and innovator, Chris will teach you which sites and services you should leverage to meet new clients online – and to help them find you. Get a rundown on well-known sites like Craigslist and Google, along with insider tips on resources you might not have heard of yet.
2. Do you want to develop a content strategy that sells?
It's not enough to have a website. You need a strategic plan to help you determine what content to add, when to post it and why it will make a difference. Do you have a plan? I am thrilled to be speaking on this topic. I am the social media director for Inman News and contributing editor at InmanNext, with more than 15 years experience in marketing, sales and training.
3. How can you make the smartest investment of your time with social media?
Let's face it: People spend hours using Facebook, Twitter and LinkedIn with no clear ROI.  You won't want to miss this all-star panel. This panel includes:
Jimmy Mackin, Founder, MLSApp.com, @jimmymackin
Matthew Shadbolt, Director of Interactive Product & Marketing for The Corcoran Group, @Corcoran_Group
David Friedman, President, Founder, Boston Logic Technology Partners, Inc. @BostonLogic
Buck that trend with expert advice on how to make the most of social networking so your time online turns into money.

Register today for only $49. Price increases to $99 on-site.
Also, all attendees receive free trial-offer and training from DocuSign!
View the full conference program >>
If you knew a six-hour event could change your business, make you more money, generate more leads, and give you a leg up on using the most important technologies in your business effectively, would you send your competition — or would you attend?
Don't miss this opportunity. Your competitors will be there. Your colleagues will be there. You need to be there too. Isn't it time to sharpen your saw?
Register today for only $49. Price increases to $99 on-site.
I hope to see you there!