Kinda ancient history now, but in order to know where you're going, it helps to know where you've been, no? On the Calculated Risk blog, housing economist Tom Lawler explains recent revisions to historical data for the S&P/Case-Shiller national home price index.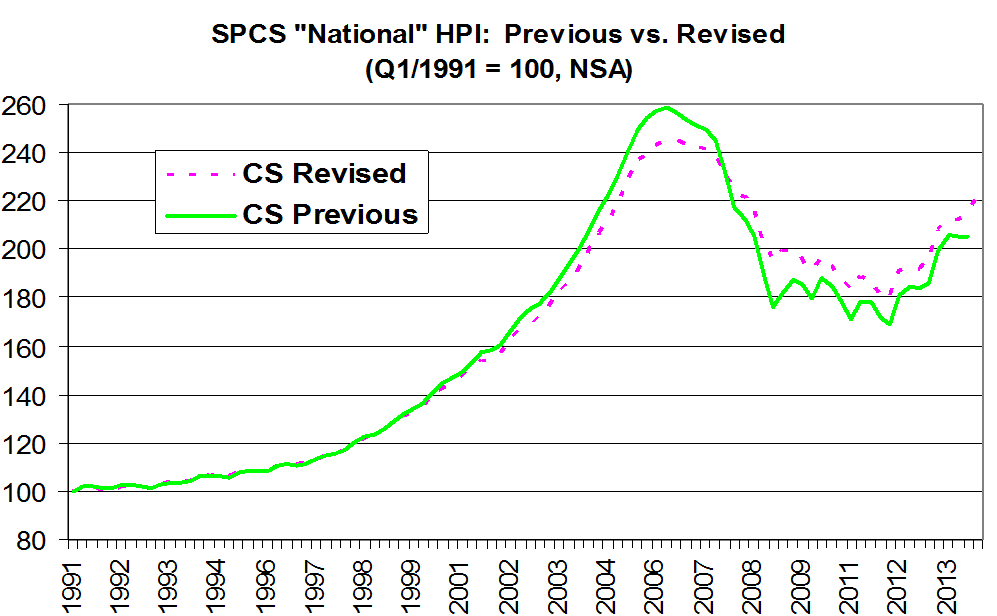 Revisions to the S&P/Case-Shiller national home price index, as charted by housing economist Tom Lawler for Calculated Risk blog.
CoreLogic bought the S&P/Case-Shiller indices last year, and is now plugging CoreLogic data into them. CoreLogic says that its data does a better job weeding out transactions not made at arm's length — like when parents sell their house to their kids for less than it's worth, or when homes are repossessed by banks (didn't that happen to a few people during the downturn?).
Lawler says a better explanation might be that the CoreLogic data takes in a larger swath of the country — the geographic coverage of the old index was pretty "light," he says. Source: calculatedriskblog.com.