Editor's note: The following is a collection of real estate professionals' responses to a real estate-related question.
QUESTION: What is the state of foreclosures in your area?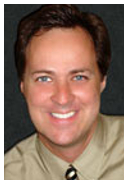 Chuck Willman
Real estate agent
Gentry Realty
Mesa, Ariz.
Foreclosures in the Phoenix area have continued to increase. The moratorium put a slight dent into the numbers, but now they're back and so are the investors. We have actually shed a great deal of inventory in recent weeks. Homes are selling more quickly than in previous months and prices are beginning to rise in certain cities.
Of the homes that are listed, many are short sales. So if the buyers want a home they could wait a while to see if the short sale is accepted; they could put an offer in on a bank-owned property — or they could buy at the courthouse steps. This last option has heated up tremendously as speculators are noticing the upswing in the Phoenix market.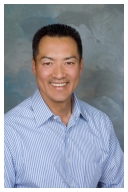 Duke Kimhan
Principal broker
Realty Experts Hawaii
Aiea, Hawaii
Hawaii foreclosures have slowed, and most of our foreclosures are coming from mainland lenders. Our three big local banks here have been named in the top 150 strongest banks in the nation. They have stayed away from the riskier loans during the boom years. We have some 5,500 foreclosures, or 1 in 147 homes, compared with 1 in 67 homes in California.
Hawaii has also had a very slow building curve during the boom years so we are not sitting on a huge inventory of built, unsold homes and condos. Our inventory at last count sat at approximately six to eight months, while there are parts of the country that sit at an eight-year inventory.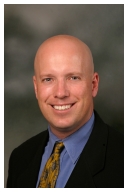 Ken Tracy
Realtor
Keller Williams
Naperville, Ill.
Both (short sales and foreclosures) have been doing well. The quality of foreclosures is improving; the homes are much nicer and better taken care of.
They are priced better than the market, too. A year ago, we saw houses where the cabinets were ripped off and there were holes in the wall. Today, except for some dirty carpeting, the foreclosed houses are (in) very good (condition).
As far as the price range is concerned, foreclosed houses are 15 percent less than the (standard) market.
Naperville is not doing bad compared to Plainfield, which has been hit much harder. Both grew and overgrew in the real estate boom and now that the market is bad, Plainfield — which is closer to Chicago — is not doing so well.
It is an interesting time to be in real estate!
Inman News editorial intern Riya V. Anandwala compiled comments for this article.
***
What's your opinion? Leave your comments below or send a letter to the editor.