Editor's note: The following Q-and-A interview with Darrell Evangelista, a broker-owner in Colorado, is a part of the "To Be a Broker" editorial project that highlights broker challenges and strategies for success. Click here for more info.
Name: Darrell Evangelista
Years as a broker: 9
Number of sales agents who you supervise: 32
Years working in the real estate industry: 15
Q: What is the biggest change you have made to the brokerage in the past year, and what prompted this change? How has this change impacted the bottom line, if at all? What has changed about your service offering in the past year?
A: The biggest change is that I have laid off all of my employees and replaced them with contract workers. The tax burden and other costs of having employees no longer made sense. Our bottom line and productivity has increased as expected. I have added a property management division … which is a drastic change from the norm.
Q: Are brokers more or less relevant to sales associates in the current housing market than they were five years ago? Why or why not?
A: More relevant in our market. Consumers want to work with agents who are with a known brand. The larger companies are growing. Small companies are disappearing or are merging with larger brands.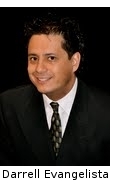 Q: What changes, if any, have you observed in the structure of real estate commissions/compensation/fees in the past year, and what has caused those changes?
A: More agents are choosing to work on splits than on a flat monthly fee. (They are) even willing to pay more in a split than they would otherwise. (It's not) a smart business decision, but out of fear that they will not close as many transactions they choose to pay at the time of a closing rather than have that fixed cost.
Q: What would your agents say are the most vital services that you provide to them? What would consumers say are the most vital services that you provide to them?
A: (For) agents: brand name. (For) consumers: expertise in valuing properties in the rapidly changing market.
Q: What is the latest trend with home sales in your market area? Short-sale listings and sales? REO listings and sales? Purchases by first-time buyers? What is the latest trend with home prices? Offers?
A: Agents are handling short sales very poorly, and buyers are avoiding short sales if at all possible. REOs (bank-owned homes) are being handled for the most part with efficiency and sell quickly. There is so much competition for REOs by buyers that sales prices average nearly 10 to 15 percent above list price.
Q: What are sellers' primary concerns these days? Has this changed in recent months?
A: Sellers are reluctant to make improvements on a property they are getting ready for sale, afraid that they will not recapture that expense and that the house may not sell. This is contrary to what is actually occurring in our market. Good properties sell. Ordinary properties sit. …CONTINUED
Q: Are the demographics of buyers or sellers changing? Explain.
A: Yes, (demographics are changing) with buyers. More transactions in our market (involve) first-time buyers at a lower price point. This is consistent with the rest of the country based on the data I have seen.
Q: What types of properties are selling fastest in your market area and why?
A: Bank-owned properties, due to the value that investors are experiencing.
Q: What types of properties are selling slowest and why?
A: Any home over $1 million.
Q: In which areas have you reduced costs in the past year, and what has been the business impact of those cuts?
A: We have reduced employees/staff. We are more profitable and more efficient.
Q: What is your forecast for the real estate market in 2010?
A: Only slightly better than 2009. Not much improvement in resales or new builds.
Q: What is the single biggest challenge that you face as a broker? What is the biggest worry these days about the state of the housing market and economy? About your brokerage?
A: Retention of agents. The current market has forced some really good people to rethink their lives. As for the economy, I am concerned about hyperinflation and interest rates that will kill the real estate market. My brokerage runs very lean, so I am not really worried about surviving.
Darrell Evangelista is broker-owner of First Choice Real Estate Brokers, based in Denver.
***
What's your opinion? Leave your comments below or send a letter to the editor.