It's one thing for a real estate agent to make sure his clients are qualified to buy a house they want to tour. It's another thing entirely when the agent has to vouch for them first with the Secret Service.
Dealing with President Obama's security team became a routine event for Chicago real estate agent Matt Garrison last year when he took on the listing heard 'round the world — the 1906 brick mansion that happens to be next door to the off-duty residence of President Barack Obama and his family.
First announced for sale in September, the 17-room house at 5040 S. Greenwood Ave. in the city's Kenwood neighborhood sold last week for $1.4 million in cash — after, of course, generating an international buzz that outstripped the listing agent's most optimistic expectations.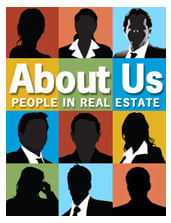 "I don't know when I'll have another listing that would make it to the front page of the New York Times," said Garrison, who heads a team of agents within a Coldwell Banker office on Chicago's North Side.
Indeed, immediately after the house went on the market, it popped up there and practically everywhere else, from CNN to the Hindustan Times.
"We heard from Saudi Arabia, China, Australia, Europe," said Garrison.
"We got 100,000 hits on the Web site" that he had created for the listing: 5040Greenwood.com.
Garrison, who got the listing through a referral and was one of several agents interviewed by the sellers, said he never hesitated at taking it on, even though he knew it was going to present some marketing challenges.
For one thing, there was the listing price — or rather the lack of one. The house had gone on the market initially without a number attached to it because Garrison said he and the longtime owners, Bill and Jacky Grimshaw, were uncertain about how much the "Obama factor" added to the value.
Not only were the chief executive and his family the next-door neighbors, but the house had a small role in Obama history: During the Iowa primary race, the candidate filmed a commercial inside the house, Garrison said.
"We did think there was a chance we could get some crazy number for it because it was so unusual, being next to the house of a sitting president," Garrison said.
"I knew what it would be worth if it was down the street or what someone would pay for it on another block, but not here, next to the Obamas."
The sellers turned out not to elicit offers of "some crazy number," but Garrison did field some interesting phone calls.
"I talked to the business manager for (a) Saudi Prince, who saw the news and said, 'Oh, that's interesting,' " Garrison said. "He … said maybe he'd like to buy the house next door to the Obamas, and we had a couple of conversations about it. (He) never toured it."
So, about a month after announcing the sale with its open-ended price, the owners officially put a $1.85 million price on it and entered it into the local multiple listing service.
He said the price was within the range of comparable sales nearby. A few years ago, the market in the Obamas' neighborhood, near the campus of the University of Chicago, might have turned up a deep-pocketed "non-traditional" buyer — perhaps an investor — for the 6,000-square-foot home, Garrison said.
"But those days are over right now," he said. "Assets are trading on their fundamentals, not for vanity prices or crazy reasons."
And the fundamentals of the house suggest that even though the eight-bedroom home on a spacious city lot is dripping with period woodwork and spectacular stained-glass windows, it needs, as they say, work.
The kitchen and bathrooms are decades-old and worn, the wiring is from another era. The list goes on, Garrison said.
Real estate valuation and search site Zillow.com on Friday listed the home's automated value estimate (dubbed a Zestimate), at $1.266 million and valuation and search site Cyberhomes.com estimated its value at $1.357 million. Zillow estimates that the home's value has fallent 9.2 percent — or $128,500 — in the past year, while rising $247,000 in the past five years. …CONTINUED
They're going to do a full, gut renovation," he said. "To the extent that they can keep (the woodwork and ornate detailing), they probably will, but it's probably going to be gutted to the brick.
"It needed a special buyer to pay that kind of money, and they probably will turn around and put that much back into it," he said.
Garrison estimated he showed the house "probably a couple dozen times" before finding the buyers, whom he declined to identify, other than that they were just "ordinary people" who were looking for their dream house.
"One of our jobs was to keep out the crazies and the people who wanted to take a look at it and had no intention of buying it or were incapable of buying it," he said. "We screened in terms of financial ability and whether they had a genuine interest in the house."
That screening was supplemented, of course, by the unmistakable presence of the Secret Service detail that's on duty around the clock, stationed at barricades at either end of the block.
"Anyone who goes into that block (including the residents) needs to be on a list with the Secret Service," Garrison said. "If you live on the block, you can put anyone you want on the list, and the Secret Service says OK. And when you come by, they check the list. They were very easy to deal with — very professional.
"As far as what they do with the list, I have no idea," he said.
Garrison, who formerly owned an outdoor-advertising firm, became interested in real estate after investing in apartment buildings. He became a real estate agent about 10 years ago.
He says he was among the first agents in the Chicago area to develop a large team, the Matt Garrison Group, which numbered 20 at its height. With the market slowdown, though, the team is now down to five, he said.
At the same time, he's shifted his focus.
"We went from almost 100 percent working on marketing for developers, and now we are entirely resale," he said. "It's been a challenging transition but it's been enjoyable to work with normal buyers and sellers."
With the so-called "Obama house" deal closed, life should move at a smaller pace, he says, though he jokes that he works 24 hours a day, anyway.
In addition to real estate, Garrison owns a company that's developing student housing at Purdue University in Indiana; another business consults with owners of commercial high-rise buildings on economical energy usage.
A third outlet is CondoShark.com, a startup that tracks price reductions in condominiums in the Chicago market.
"It's a free service and a conduit to find clients to work with," he said.
Even the day after the closing didn't offer a pause — Garrison closed that day on the purchase of a home of his own, after several years of renting.
The decision to buy was based partly on family needs, partly on a belief that the market is nearing the end of its slide, he said.
"I've been on the record as being pretty bearish," said Garrison, who has been a guest on CNBC numerous times to discuss the housing market. "I still think there could be another 10 percent downside in pricing.
"But overall, for me it just comes down to life situation. There are other reasons to own houses than investment value."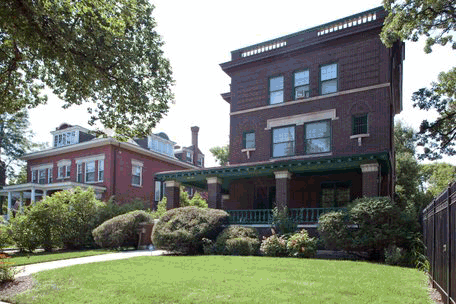 Exterior and interior photos of the home purchased by the Obama family's new neighbors. Photos courtesy Wayne Cable, selfmadephoto.com.
Mary Umberger is a freelance writer in Chicago.
***
What's your opinion? Leave your comments below or send a letter to the editor.