Dan Danielli's clients, he says, are just like anybody else — they need a roof over their heads. But many of them also need very thick walls.
The Manhattan broker has built an unusual marketing niche by handling the real estate needs of some of the most recognizable names in the world of classical music. It's a long list, a Carnegie Hall Who's Who that has included violinist Pinchas Zukerman, tenor Placido Domingo, cellist Mstislav Rostropovich, guitarist Sharon Isbin and pianist Evgeny Kissin.
(He also once helped Barbra Streisand whip up an arrangement of "Dixie" for a movie … but that's another story.)
"Every client has unique needs," said Danielli. "With the musicians, it happens to be sound. They want a place where they can practice and they want thick walls."
And, one might argue, they seek a degree of comfort in working with someone who understands them. Before real estate, Danielli built a career in the recording industry, and before that, he was a musician himself.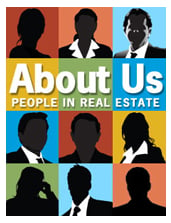 He has a doctorate in music from the Manhattan School of Music and once envisioned a career as a concert pianist … "Ever since I was 4," he said of his early ambition and years of intense study, which included degrees in music and marketing from Boston University and New York University and performances with the Boston Pops Orchestra.
But eventually, he said, economic reality dawned.
"I finished my doctorate and ran out of money," he explained. He took a job with CBS Masterworks records, though it wasn't the kind of job where anybody was likely to be addressing him as "Dr. Danielli."
"I went in as clerical help," he recalled. "But I saw people who knew (little) about music making decisions about what recordings should be made."
Although it was supposed to be a three-month job, Danielli stayed on for five years, becoming director of artists and repertory for the label, which became Sony Classical Records. Later, he was a vice president at RCA Red Seal, which also later became affiliated with Sony.
In both jobs, over the course of a dozen years, he said, he was involved in the recording careers of such artists as Andre Previn, Zubin Mehta, James Galway, Alicia de Laroccha, Yo-Yo Ma and many other marquee names.
"Working with great artists was a thrill," Danielli said. "It was a wonderful job."
And it had its interesting non-classical moments, he said. When movie director Barbra Streisand brought in Zukerman to record a version of "Dixie" that would be "played" by an actor in "Prince of Tides," Danielli, whose record label represented Zukerman, came along for the session. Shortly, he found himself in the role of unofficial music adviser for the film.
At Streisand's request, the world-renowned violinist improvised five rough versions of the famous American tune into her handheld recorder. Streisand decided she wanted to use bits of each version in the final recording that would be dubbed into the film.
But Zukerman said he couldn't remember which bit went where for the final recording, so he pointed across the room to Danielli, who then spent an hour in the studio control room with Streisand's recorder, transcribing them by ear and melding each of the desired segments into what he recalled as a "seamless" arrangement.
"I brought the finished product back into the studio, Zukerman played exactly what I wrote down, Madame Streisand proclaimed herself satisfied with it, and indeed it was used in the film," he said.
"A most unplanned event, but then again, my entire career, with all its shifts and bumps, was totally unplanned," he said.
One of those "shifts and bumps" was pretty significant: The classical recording world caved in.
"By the mid-1990s, no one was buying classical music anymore," he said. Downloading was on the ascent. "Sales dropped off, and I had become a dinosaur."
Danielli's mind turned to real estate. "Over the years, the artists (at the recording labels) had told me they wanted to live in New York, and I kept turning them over to broker friends of mine," Danielli recalled. "I thought, 'Why don't I do this?' "
And so, in 1994, he did. Though the market in Manhattan at that time was barely recovering from a steep decline, "I thought, OK, the money won't be good at first, but I'll learn the business. Hopefully, things will get better and I'll rise with it, and that's what happened." …CONTINUED
Danielli, now a senior vice president at Halstead Property, said in his career he has closed about half a billion dollars worth of residential sales. Much of his initial success came via his contacts in the music industry, he said.
"Sure, I brought some (musician clients) with me," he said, downplaying access to celebrities. "For most brokers, rarely is real estate a first career — usually it's a second or third career. You have your contacts, and that's where you start."
Most brokers' contacts, though, probably aren't going to be hauling Grammys around with them.
But Danielli said that generally the musicians don't demand special treatment. "They're just human beings who need a place to live," he said.
They have their ways, though. Danielli on several occasions has helped Placido Domingo find investment properties.
"He doesn't usually even see the property," Danielli explained. "He sends his daughter-in-law, who does the initial scouting, and then comes back with (Domingo's) accountant.
"Then Mr. Domingo's wife comes to make the final selection," he said. "He buys condos and rents them out."
When looking for a musician's personal residence, the thick walls issue comes up fairly often, he said. New York's "prewar buildings," with their stout construction, are almost invariably the place to look, he said.
"Evgeny Kissin wanted an apartment where he could practice late at night," Danielli said. "I found him a place in the Ansonia, which has been the home of musicians for 100 years. Arturo Toscanini and Igor Stravinsky lived there."
Musicians are part of the venerable building's culture, he said. "No one ever complains," he said of the neighbors. "Some have even asked him to open his windows so they could hear him better."
When possible, Danielli suggests his performers buy in condo buildings, rather than co-ops, which are renowned for their finicky boards of directors.
It's not that most co-op boards object to musicians because they worry about their conduct (although some boards do, Danielli said), but they don't grasp the feast-or-famine nature of performers' incomes.
"I sold a co-op once to Zukerman," he said. "At the time, he was married to Tuesday Weld … and they found a co-op they liked.
"Well, one of them is an actress, the other is a musician, and there isn't a weekly paycheck," Danielli said.
"As boards tend to do, they started to ask him questions about his finances. They had all the statements in front of them, but they just didn't understand how a musician's income works, with agents taking a share, etc. It was all kind of confounding to them.
"He said, 'You know, I'm a musician — my accountant does these things. My accountant will answer all your questions. I don't understand it any more than you do,' " Danielli said.
"All he wanted to do was play his fiddle and conduct orchestras."
These days, he said, Danielli himself plays the piano "only casually" and sometimes misses performing.
"But I don't miss the nervousness and all the anxiety of it all," he said. "I don't miss starving."
Real estate can be a rough business, but music is rougher, he said.
"Music is a very cruel mistress — she takes everything, leaves you high and dry, and moves on to the next one," he said. "It's tough."
Mary Umberger is a freelance writer in Chicago.
***
What's your opinion? Leave your comments below or send a letter to the editor.