Day after day, week after week, the oil continued to bubble into the Gulf of Mexico, and Ro Mayer, like many other Americans, was feeling angry and helpless.
But a couple of weeks ago, almost on a whim, she decided she needed to do something to express her frustration over the environmental and economic damage that was floating toward the state of Louisiana (see related Inman News article: "The real estate impact of Gulf oil disaster").
So the longtime New Orleans real estate agent harnessed the power of social media to the tradition of "krewe" parades generally associated with her city's Mardi Gras celebrations.
In the process, she found herself in a role she had never anticipated just a few weeks ago — one that's equal parts environmental organizer, media darling, and mother-figure comforter to literally thousands who share her dismay.
"A friend and I were complaining to one another on Facebook — it was a Sunday night in May — that nothing was getting done and no one was paying attention," said Mayer. "I mentioned that we needed someone in a pelican costume, and a parade."
Oil-drenched pelicans have become a symbol of environmental catastrophe in the wake of the April 20 explosion on BP's Deepwater Horizon oil rig that killed 11 oil workers and has sent tens of millions of gallons of crude oil spewing into the sea, so she decided to make the bird (which is also the state bird of Louisiana) central to her vague plan for a campaign to help similarly frustrated individuals feel connected to one another.
Mayer envisioned a march through New Orleans to let locals vent over their sense of powerlessness. And to pack it with local symbolism, she decided to borrow a page from local tradition by anointing the participants the Krewe of Dead Pelicans and creating a Facebook page for them. Krewes are private social clubs that sponsor parades, balls and other events in the weeks leading to Mardi Gras.
"It was a reaction to my anger: a virtual krewe founded out of frustration that people weren't paying attention," she said.
She sought Facebook "friends" for the page as a sign of affinity. She was unprepared for what happened, she said.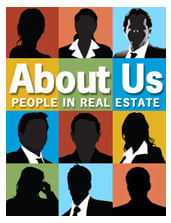 "On the first night, I had 400 friends," Mayer said. "By the end of the week, it had capped at 5,000 and I had to shut it down because I was starting to get crazy people and haters."
Many of the Facebook page's participants eagerly supported the idea of a parade, she said. She set a date for June 5 and obtained a permit in New Orleans that permitted up to 500 participants. An event that size carried a city fee of $750; country musician Sammy Kershaw, a recently announced candidate for the Louisiana lieutenant governor's post who had become interested in the march, agreed to pick up the cost, Mayer said.
She said she's not sure how many people showed up to march through the city's Arts District, though a crowd is plainly in evidence in the numerous "Krewe of Dead Pelicans" videos posted on YouTube.
Visually, at least, it was not your ordinary protest march. Many participants, in ordinary street clothes, carried protest signs. Some carried black umbrellas with oil-stained pelican plush toys affixed to the top. Many others borrowed from the anything-goes outlandishness of Mardi Gras, wearing skeleton costumes or papier mache pelican beaks on their heads.
A woman who said she had come from Australia for the event offered to sell so-called "dead pelican sandwiches" for $1 million, with the proceeds going toward the Gulf cleanup.
"I'm the Bad Bride of Big Oil," explained a grinning woman who wore a white bridal gown embellished with what she said were tar balls. She had made the dress and come to the parade, she told one videographer, because she felt powerless.
"I sat at home and I sewed as a way of meditation on this great grief," said the woman.
Many participants dressed in traditional black mourning clothes, and a few "pallbearers" carried a small coffin carrying an effigy of the "dead" Gulf.
Led by a brass band playing lively tunes in the sprit of a traditional New Orleans funeral, the group marched, rambled and even danced toward Old City Hall, where Mayer read aloud a list of the names of the 11 who had died in the oil rig explosion on April 20. The group then observed 11 minutes of silence.
"I took flak for doing that, for grandstanding," Mayer said. "But people also came up and hugged me and thanked me, and said how meaningful it was for them."
It's not the only flak she's taken, and she said the comments and attention directed toward her have been an eye-opener.
She's been interviewed by numerous media outlets, and footage of the parade aired on network television. In addition to praise and support, news of the procession generated hate mail and negative Internet comments, she said.
"People saw the pictures (of the faux-festive nature of the parade) and said, 'those degenerate Louisianans are partying, here's what's wrong with America,' " she said of the critics.
"They completely missed the point that it's a funeral," she said. "It has made me extremely angry."
In general, though, she said she had gained a certain amount of personal peace for having organized the march.
"I do feel a lot better," Mayer said. "It gave me a different place to focus, beyond the spewing spigot at the bottom of the Gulf."
Beyond her fears over the oil's obvious immediate environmental damage, Mayer said she was moved to lead the march in order to voice her concerns about potential health effects of spraying approximately 1 million gallons of Corexit chemical dispersant into the ocean in an attempt to dissipate the crude oil.
She said the spill has been a second punch to the gut for New Orleans.
"We killed ourselves to come back from Katrina," said Mayer, who was unable to live in her own house for months after hurricane-related flooding. "Everybody worked their tails off — they were mortgaged to the hilt."
When the spill occurred, "it was just starting to feel normal again, like we were going to make it," Mayer said.
Reaction to the parade from her fellow agents at Latter & Blum has been mixed, she said.
"They would like to be left out of the political action, but behind the scenes, a lot of people seem to be supportive," she said.
But she said they and many in New Orleans, in a way, are conflicted over the oil mess.
"You have to understand, we have Realtors whose families work for BP and whose families were among those killed on the oil rig," Mayer said. "In a way, we were all complicit (in ignoring the possible dangers of oil drilling). A lot of us work in the oil industry, including my extended family.
"I was not saying, 'Kill BP,' in the march," she said. "My message is: Stop the leak."
Mayer said the events of the past few weeks haven't particularly affected her real estate business because the recession already had whacked it pretty hard.
"There are about five agents (in New Orleans) who are selling everything in sight, and the rest of us are wondering where the business went," said Mayer, who has been in real estate for 30 years.
"I used to make $100,000 a year, and now I don't even make $20,000."
But the whirlwind of attention after the parade has re-energized her, she said. She's considering wading into environmental or political activism, though she has no firm plans.
"If it leads somewhere, great," she said. "At least I have refocused my energy."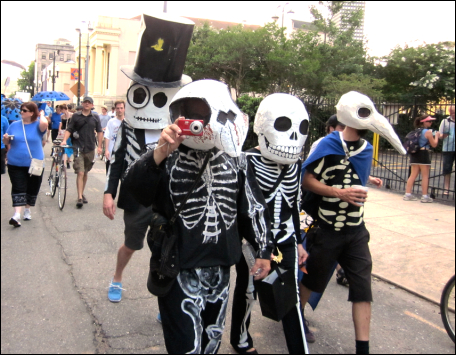 The Krewe of Dead Pelicans marches in New Orleans. Flickr photo by Infrogmation.

Click here to view more People in Real Estate profiles.
Mary Umberger is a freelance writer in Chicago.
***
What's your opinion? Leave your comments below or send a letter to the editor. To contact the writer, click the byline at the top of the story.