I am definitely a fan of Gist and the opportunities it has for social media. I love the ability to organize all my social media contacts in one place. I received an e-mail from Gist announcing the launch of the new redesign to the Gist Gadget for Google Apps, which provides contact details, news and status updates inside Gmail.
Here are the four highlights of this app:
1. A face with every e-mail.

2. All contact information.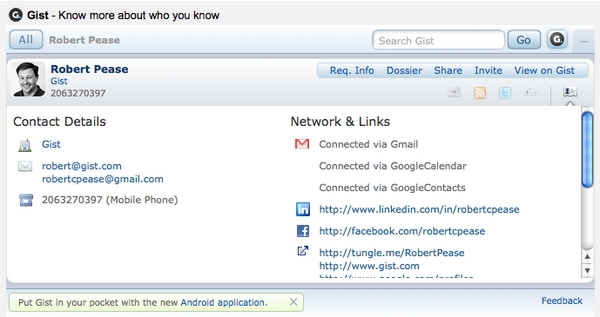 3. Everyone you know in common.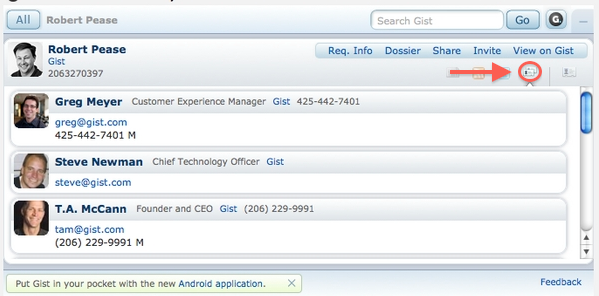 4. Latest news and social updates.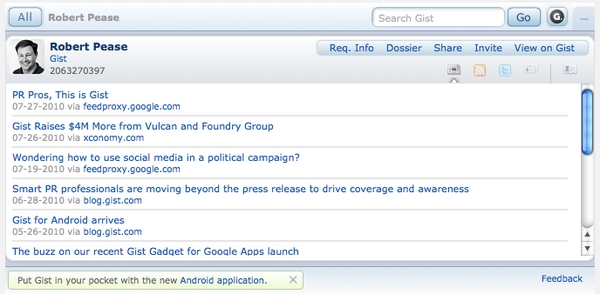 Download the Gist Gadget for Google Apps here.
I am excited to download this and try it out for myself! Do you use Gist? I would love your opinion about this service!
Katie Lance is senior marketing manager for Inman News. Future of Real Estate Marketing is a part of Inman News.