Mariana Wagner, who is co-owner of the Wagner iTeam at Keller Williams Hope Realty in Colorado, Springs, Colo., is taking the stage during the Agent Reboot conference on Wednesday, Sept. 8, at the Denver International Airport Convention Center in Colorado.
Wagner will share her expertise during the "From Clicks to Closings: Turning Your Online Marketing Strategy into a Lead Machine" and "Mastering Social Media to Expand Your Reach Online" sessions at the one-day conference, which is part of a 12-city Agent Reboot tour scheduled across the country through October.
Inman News posed several questions to Wagner:
1. What is the most important business lesson you learned in the past year?
Be careful who you take business advice from. Make sure they have a track record of success doing what they are advising you to do.
2. What inspired you to pursue your current career path?
My career in real estate: My husband, Derek. Training: God, I suppose. Training and teaching is something I have always done, regardless of what field of work I was in.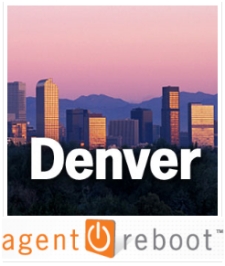 3. What the coolest technology you've discovered this year, and how are you using it?
My favorite piece of technology is my Droid Incredible. I loved my BlackBerry, but am overwhelmingly amazed at the capability of (the Incredible) as a mini computer and, would you believe it, as a PHONE!
4. What is your advice for real estate industry professionals to thrive in this market?
Get your hands dirty. Get off your butt and actually work.
5. What is your favorite non-work-related hobby?
Playing with my kids, reading, and sitting around doing nothing in a hot spring with my husband.
6. Who is your hero, and why?
Tank Girl, because she is a great strong female role model, and Mother Teresa, because of her eternal compassion and selflessness.
7. What do you view as the biggest problem facing the real estate industry today, and how would you fix it?
Too many real estate agents are lazy and not committed to being successful, and too quick to point fingers at external forces and cry. I think there should be a minimum number of homes that an agent needs to sell every one to three years to keep a license, coupled with exponentially more mandatory ethics and business-building education.
8. What do you hope to learn at the Agent Reboot event?
Mobile tips and tricks.
9.Tell us something we don't already know about you.
If you follow me on Facebook or Twitter, there is not much you DON'T know about me.
The Agent Reboot schedule:
Denver: Sept. 8
Las Vegas: Sept. 15
Portland: Sept. 22
Houston: Sept. 28
Chicago: Oct. 6
Boston: Oct. 13
Ft. Lauderdale: Oct. 20
Washington, D.C.: Oct. 27