NEW ORLEANS — Waffling buyers, upside-down transferees, and concerns about the costs of association and multiple listing service dues are just a few of the things on the minds of agents, brokers and other housing industry professionals who attended the annual meeting of the National Association of Realtors, which ran from Nov. 5-8.


Anthony G. Canizares
Anthony G. Canizares, Tampa, Fla.: "The Florida market is still suffering," said Canizares, an agent with Keller-Williams Realty who said the principal hang-up is buyer uncertainty.
"Buyers are waiting and waiting, trying to figure out what they're waiting for," he said. That, as it turns out, seems to be some kind of signal that prices have bottomed, though after the long downward spiral, buyers are timid about finally acting when they think a property has hit it, he said.
And sellers in his area are increasingly resistant to fixing up their homes in order to compete with the rest of the market, he said.
"When you have five houses at $200,000 in perfect condition and you are at $190,000 but (the house) needs paint and a new roof, the regular mom-and-pop sellers don't want to put in that money to make it perfect," he said. "They can't afford to spend it."
Canizares said he favors another homebuyer tax credit or other market stimulus from the federal government.
"From a Realtor perspective, there needs to be some incentive to get the buyer off his chair," he said. "People don't realize it moves the economy. If no one is spending money, no one is making it."
Trish O'Connor, West Memphis, Ark.: First-time buyers seeking the federal tax credit helped buoy sales in the Memphis area, but it wasn't always a wrinkle-free process because of the buyers' credit issues, said O'Connor, a sales associate with Coldwell Banker Heritage Homes.
"We would send them to classes to teach them how to get their finances straightened out, and we'd have to explain to them, 'You have to pay off this bill and this bill and this bill,' " before being able to qualify for a mortgage, she said.
"Many of them were way over-extended, where no amount of help would get them (qualified) anytime soon," she said. "Others would be right on that border."
O'Connor said numerous local agents have put their licensing on inactive status because they've said they can't afford the costs of the Memphis-area multiple listing service.
She said she'd like to see her MLS adopt fees based on the amount of geographic access an agent would like to pay for, such as just downtown Memphis or certain suburbs. For clients interested in other areas, "it might be more beneficial just to make a referral. If you want the whole MLS, you would pay a certain price," she suggested.


Nancy S. Breitenbach
Nancy S. Breitenbach, Baton Rouge, La.: The Baton Rouge market has been stable to strong in recent years because of "the Katrina effect," said Breitenbach, managing broker at ERA Stirling Properties. The devastating 2005 hurricane sent many New Orleans residents fleeing 65 miles northwest, to Baton Rouge.
"There was a huge burst (of sales after the storm), not only in new construction, but also resale," Breitenbach said.
Finally, she said, "We're starting to catch up with the rest of the country, and this year we're seeing more of a down market, though we had a good second quarter because of the tax credit."
As latecomers to the housing downturn, sellers in her market are skeptical when agents suggest lower-than-expected listing prices, she said.
"We show them stats, but that doesn't mean they always listen," Breitenbach said. "I tell my agents that for sellers who insist on higher listing prices, they don't always have to take the listing.
"And buyers are looking for deals, offering prices that are way, way low," she said.
One sign of an attitude adjustment in the Baton Rouge market is showing up in contracts with contingency clauses, she said.
"Two years ago, we didn't see purchase contracts with contingencies, such as the buyer needing first to sell his own house," she said. "But now, more sellers are going for it."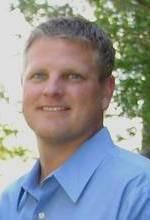 Michael V. Welk
Michael V. Welk, Arvada, Colo.: "The market is doing great in short sales," said Welk, an agent with Re/Max Alliance who began to specialize in such deals about two years ago.
"Great" is the right word when those sales get to the finish line, he said, but acknowledged that the document-intensive and prolonged bureaucratic process is discouraging for many consumers, he said.
"You have to have a complete, well-organized package and you have to have the right expectations about time," Welk said.
But even when the seller and lender seem primed to move, the buyer's side seems plagued with doubt, he said.
"Buyers are out there, but they have a lack of confidence" about the economy and their jobs, he said. "I think you could drop rates down to 3.5 percent and they still wouldn't buy."
In Denver, some agents are dropping out of area Realtor associations and continuing to practice as licensees, in reaction to the costs of association dues and MLS fees, he said.
"In response, we're not dropping dues, we're trying to show them the value of Realtor membership," Welk said.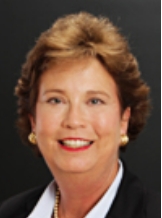 Barbara A. Miller
Barbara A. Miller, Dallas: The proliferation of underwater sellers is a particular sore point in the relocation industry, where declining home values are stopping many job transfers in their tracks, said Miller, director of real estate services for CapRelo.
"On our acquisitions side, 40 percent of our files are canceling out because the movers are upside-down," said Miller.
To get homes sold, relocation companies are trying harder to be competitive, she said.
"With resale inventory, these houses have to be in their best marketable condition," she said. "We're doing paint and carpet routinely now," an investment the relocation companies could skip a few years ago.
The latest industry tactic is to offer incentives to listing agents, she said.
"It gets the listing agent more involved, offering them a flat dollar amount (on top of their commission), and we put timelines (in order for) it to close by a certain date," Miller said. "And it's working."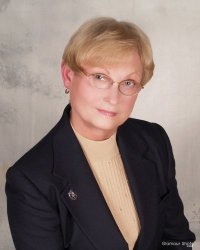 Ellen W. Kale
Ellen W. Kale, Shrewsbury, N.J.: Individuals who are aiming to rent out their properties, many of them investors, seem to be making the same pricing mistake as many homeowners early in the downturn — asking higher prices than the market will bear, said Kale, broker-owner of Joosten-Kale Realty.
"I've had one on the market for three months, and I get many calls on it," said Kale. "But they don't want to pay $1,600; they say they're in the $1,200 to $1,300 range."
Kale, who was the 2007-08 president of the Monmouth County Association of Realtors, said the state of New Jersey, after a long debate, will begin requiring agents to complete 16 hours of continuing-education courses annually, starting in 2011.
"Monmouth pushed for it, but it was a long time coming," she said. The campaign for the licensing requirement began four to five years ago; her state is the last in the country to mandate continuing education, she said.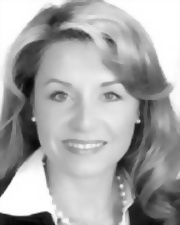 Michele Caprio
Michele Caprio, Providence, R.I.: Caprio, chief executive of the Greater Providence Board of Realtors, said membership in the 1,500-member association has dropped during the housing downturn, but the numbers are at projected levels, she said.
"It's stable," she said. "At the beginning of the year, we predicted we would lose 10 percent, but we still have a healthy number of entrants into the business."
She said she's been pleasantly surprised by an inflow of younger agents, many of them in their 20s.
"They're fresh-faced and interested," she said. "They're educated and are coming from other areas of sales, such as auto sales.
"Some of them are students coming right out of college," Caprio said. "They say, 'I've studied finance, that's why I'm here — there's opportunity in this market.' "