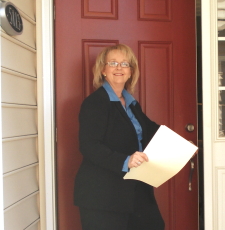 Julie Scott
As "rookies" go, Julie Scott isn't exactly a real estate newbie. She's not even terribly new to the business of selling new homes, having taken on that specialty five years ago when she went to work for a custom builder.
But she's novice enough for an arm of the National Association of Home Builders, which earlier this month named the Suffolk, Va., agent its "Rookie of the Year" for her strong performance in a period that was an "annus horribilis" (Latin for "horrible year") for builders in general, by anyone's measure.
Things were so glum in homebuilding — 2010 was the worst year since the U.S. Department of Commerce started tracking it in 1963 — that the NAHB's National Sales and Marketing Council scaled back its "top rookie" criteria from those who had been in the business under two years to include those who had been selling for builders for six years or less, according to a spokesman for the awards coordinators.
Scott, however, wasn't having a terrible year. Aided by the homebuyers' tax credit and market demand from military personnel in the Norfolk area, she helped move a more-than-respectable number of houses: Averaging three transactions a month for a local tract builder, she sold about $8 million worth of new homes from November 2009 through October 2010.
The awards administrators also based the designation on Scott's sales presentation and brief essays she wrote about her approach to her job.
Most of Scott's sales were to first-time buyers, who by their nature often placed her in the role of psychologist, in addition to being an agent with Rose & Womble Realty, she said.
"First-time homebuyers need a lot of hand-holding," she said. First-time buyers tend to be "dreamy" people, she added, "and don't understand all the pieces of the puzzle to get into their new home."
Scott came to homebuilding after about 14 years in the real estate business, though she spent little of it in active sales, focusing mainly on marketing for a small real estate company and recruiting and training agents, she said. But a personal brush with homebuilding in 1998 stayed in her mind.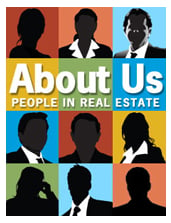 Her husband accepted a job in Florida in 1998, and the couple made a quick trip to house-hunt; they ended up buying from a builder.
"(The builder's representative) was just fabulous," she recalled. "She kept me informed, she sent me pictures and helped me through the whole process," while Scott waited in Virginia during the construction period until she and her children could join her husband in Florida.
"I thought, 'If I go into selling full time, I want to be a new-home sales manager,' " she said.
And so she did when she returned to Virginia, joining the custom builder in 2005. It was not the best timing, she admits.
"That's right when the market started taking a dive," she said. "Custom homes were not moving at all."
So she shifted to production building, handling marketing for a builder via her brokerage's new homes division. As narrow — and as distressed — a niche as it is, Scott said she prefers homebuilding to selling existing homes because of the expertise it requires.
"I know my house from the very beginning — from the time the foundation was started until it was completed," she said. "I can talk intelligently about it, not only about the finishes — the walls, the appliances and the cabinets — but all that went into building that house."
Plus, she said, she likes the process of explaining new construction's theoretical "perfection" to homebuyers who are also looking at resale homes.
"I try to put a value on new construction," she said. "They're always changing building codes to improve insulation factors, and the windows and doors are always being improved on."
But she has found that what tips first-time buyers toward new construction vs. resale, besides the newness of the finishes, are the open floor plans and 9-foot ceilings that suggest a sense of spaciousness.
Holding inexperienced buyers' hands may be time-consuming, she conceded, but she regards generating co-brokering arrangements — attracting other agents (and hence their clients) to new construction — as the hardest part of her job.
That's because real estate agents want to be paid as quickly as possible, which makes new construction less attractive to them since closing the transaction can take many months, she said.
Selling a builder's spec homes can deliver a quicker payday for agents, but in the current economy builders typically can't afford to construct them and hope for a buyer, she acknowledged.
Scott said that though compensation might require patience, agents should regard a new-homes sales manager — a good one, anyway — as someone who will handle some of their work for them, Scott said.
"We do everything," she said. "We write the contract, keep a check on everything, provide updates to the buyers and keep everybody informed throughout the construction process."
Sometimes, that means she gets to "help" more than she bargained for, Scott said.
She recalled that her most complicated sale involved not the inexperienced 20-somethings that she often encounters, but an 80-year-old man who was determined to buy a newly built home, though he seemed unconcerned about financing it and selling the existing home he already owned.
"He was adamant that he could buy this one without selling his," she recalled. But under those circumstances, he was turned down for a loan until, three months later, he found a lender in another part of the state who was willing to give an octogenarian a 30-year mortgage.
During construction, the man often visited her at her sales center — specifically, every single day she was on the job, she said, for more than three months. He wanted to oversee every step of the construction process, and when his visits didn't coincide with the installation of the carpeting he insisted that the subcontractor return and raise the carpet so that he could inspect the thickness of the padding, she recalled.
"I work for a good builder, and we don't have anything to hide," she said, but bringing back the subcontractor was a sticky issue. Instead, she said, she convinced the man to visit another home under construction where he could see a comparable carpet installation under way.
Buyers in that age bracket are an anomaly for her, she said. Mostly they're members of Generation X or Generation Y — or their parents, who are moving down to smaller spaces. She's encouraged lately that the latter are having more luck selling their existing homes, though often only after reducing their asking prices more than they anticipated.
"After four years, they realize that their homes aren't worth what they were four years ago," Scott said. "They don't have unrealistic expectations anymore."
Working with younger buyers' expectations has been a learning experience for her, Scott said. Where the baby boomers place a high value on the energy-conservation features in a new home, for Gen X and Y, it's all about technology, she said.
"They want technology in their house and they don't want to hear from me on the phone," she said. "They want me to text and e-mail them."
And they have high expectations for the way their new homes are outfitted, she said.
"They're used to getting what they want, and they don't take no for an answer," she said. "When they played softball or baseball as children, (their team) didn't have an MVP — everybody got an award," she said. "They want their award.
"They say, 'I want a two-car garage, I want a double sink in the bathroom, I want a separate shower and tub.' They want the house they grew up in."
For builders constructing $200,000 houses, granting all the wishes is a tall order, she said, but the good ones will find a way to satisfy them — competition demands it.
"If (these buyers) go down the street, if they keep looking, somebody will be doing it," she said.