April 1 is a day for pranks, jokes, and parodies, and there are plenty around the Internet today. Here's a roundup of today's fake real estate news.
LPS buys Zillow: LPS Real Estate Group Inc. has acquired property search site Zillow, according to a blog post by Greg Robertson, founder of the tech blog Vendor Alley. He posted a press release purportedly from LPS this morning announcing the purchase.
Here's a "quote" from Zillow's CEO: "We are thrilled to be part of such an innovative organization such as LPS Real Estate Group and even more thrilled they are located in Southern California where it doesn't rain as much." 
However, "the deal still needs to get permission from the SEC and all the rest of that jazz," the release said.
Real estate broker lists $2.4 million chicken coop: For today only, Ryan Gehris, a real estate broker and owner of property site Housepad, has listed what he says is the world's most expensive chicken coop, at $2.44 million. The five-bedroom, zero bath home was listed on Pennsylvania's TREND MLS and on Realtor.com.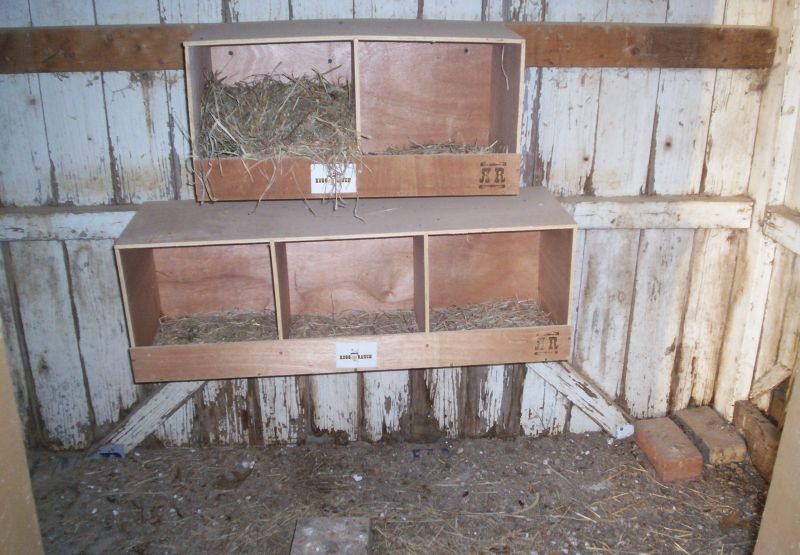 "You've worked hard in your career, made some good decisions, and you've earned this," the property description reads.
"Luxurious residence for the high-flyer. Security fencing will keep out even your most obsessive fans. Relax knowing you have protection from the paparazzi hawks with the aerial security system. Historical character as a conversion project from an outhouse. Radon test passed. Seller motivated. Price firm. Serious inquiries only please. Not a short sale. Must see."
The listing notes that "chickens" and "sanity" are not included with the property.
"If somebody wants to buy it, we will sell it, and if my wife does not divorce me, I'll take her on a really nice vacation," Gehris told Inman News. 
HotPads discovers correlation between home prices and alien sightings: Property search site HotPads reported today that its research team had discovered "an unreasonably strong correlation" between alien sightings and national home prices.
"States like California, Texas, and Florida show some of (the) highest levels of Alien Sightings-to-Home Value interconnections. Based on this overwhelming evidence, HotPads will soon be developing the Alien Spotting Heat Map, Alien-Home Value Calculator, and other industry leading tools," the site said. 
"Home shoppers can expect the new line of products to go live on April 1, 2012," the site added. 
A major price correction in Seattle: Seattle home prices rose 30 percent in one day after a local housing analyst fixed a spreadsheet error, according to a blog post from findwell real estate broker Kevin Lisota.
"Housing analyst Deborah Downer discovered the error in her spreadsheet late yesterday and promptly issued corrected data for the last three years," the post said.
"Some local real estate companies have built their entire business out of helping homeowners to sell their home via a short sale," the post went on to say, "but with the sudden rise in prices, seemingly there are no more short sales to be had. Local company Short-Sales-R-Us has quickly closed up shop today, stating that they 'can't make a go of it in the improved market.'"
Raiding other consumers' credit histories: Credit Raiders, an iPhone application for those with poor credit histories who wish to "raid" the histories of others with stellar credit, launched today, Inman News reported.
While stealing another's credit rating may be illegal, Credit Raiders founder Graham Poisson wasn't terribly worried.
"It definitely raises myriad legal questions, and we've been advised by our own attorney not to pursue this in any form … but we found quite enough people to go along with it," Poisson stated. "And I'd suspect we'll make our money back by the time they shut us down."
Some other not-real-estate-related tomfoolery:

Huffington Post pay wall (for New York Times employees only): The Huffington Post, on the heels of the New York Times' decision to put up a pay wall for frequent users, has erected its own pay wall specifically for Times employees, according to the site's home page.
"It's an important step that we hope (Times employees) will see as an investment in The Huffington Post," the site said.
"In our most popular plan, Times employees can view the first six letters of each word at no charge (including slide shows of adorable kittens). After six letters, we will ask you to become a digital subscriber."
YouTube shares top five viral films of 1911: Video-sharing website YouTube put together a compilation of the popular moving pictures of 1911.
Viewers may find some similarities to modern-day viral videos in the titles of the old-timey-seeming pictures: "The Irksome Citrus," "Buggy Intruder," "Swing Flummox," "Horse and Buggy Crash," and "Flugelhorn Feline."