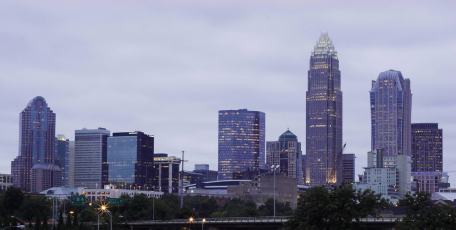 Downtown Charlotte, N.C. Flicker image courtesy of jacreative.
In March, the Charlotte, N.C., housing market had one of those good news/no news months.
The good news was that closed home sales that month leapt upward by 43 percent compared to the previous before. The "no news" was that, compared to one year earlier, March sales essentially were flat, according to data in a report from the Charlotte Regional Realtor Association, which said that year-over-year closings had increased by 0.2 percent.
Year-over-year sales prices eroded slightly in March, according to the trade group's report. The average sales price for March 2011, at $194,465, was down 1.6 percent from its March 2010 average price, $197,564. The median price performed similarly, declining 1.3 percent year-over-year, according to the group.
The Standard & Poor's/Case-Shiller Home Price Index, which was released Tuesday, showed February home sale prices in metropolitan Charlotte and nine other areas hit a new low since their 2006 peaks. According to its closely watched report, Case-Shiller said Charlotte prices slipped 1.2 percent in February, compared to the month before, and 5 percent from one year earlier.
Like many other metro markets, Charlotte is playing catch-up in 2011, after the accelerated pace of sales generated in 2010 by the homebuyer tax credit program, according to association president Laurie Knudsen. The tax credits contributed to a May 2010 peak in area real estate closings, she said.
Pending sales — signed contracts that haven't yet closed — climbed about 32 percent in March from the month before, though the number still was down about 12 percent from March 2010, when the tax incentive was in full force. Still, month-to-month, it's a noticeable uptick, and Knudsen described the spring selling season as "brisk."
She also said that Charlotte, a longtime hub of relocation activity, seems to be seeing a revival in corporate interest that could help relocation sales; in addition, overall employment figures are improving.
"We're seeing more businesses looking at and choosing Charlotte, which will increase our relocation buyers and sellers and bring more consumers into our marketplace," Knudsen said.
Unemployment in the Charlotte region improved to 10.7 percent in February, from 11.2 percent in January.
Numerous Charlotte-area real estate agents queried by Inman News reported that distressed properties dominate local market activity.
However, agent Jonathan Osman said that banks appear to be sitting on their REO (bank-owned property) inventory, and he's concerned about the potential repercussions if the banks were to suddenly release large numbers of such properties onto the market.
"Available REO inventories are down and (that) inventory tends to be in worse condition," Osman said, adding that "financing is limited" for buyers.
Real estate agent David diCecco described the market share of foreclosed homes as stable, but said short sales seemed to be increasing, apparently led by homeowners who had stood firm on their price expectations and then found themselves in a corner.
"Homeowners were holding out, trying to sell their home or hoping that the market would turn around sooner," DiCecco said. "With it not turning around, people are forced to sell their homes for a loss."
Other Charlotte data points:
The average listing price of $222,224 was down 0.5 percent year-over-year, though it was up 7.6 percent from one month earlier, according to the Realtors group;
Charlotte posted 5,147 new listings in March, and the average days on market until closing was 159, which was two days longer than the prior month, according to the Carolina Multiple Listing Service, a wholly owned subsidiary of the Charlotte Regional Realtor Association.
Charlotte metro area market data
Charlotte, N.C., metro area
 
Population (2010)
2.6 million
Population growth (2000-10)
30%
Total closed sales (2010)
22,139
% change closed sales (March 2010-March 2011)
+0.2%
% change closed sales (March 2011 vs. March 2010)
-3.5%
Sales rate per person (per total population, 2010)
1 sale per 117 people
Median sales price (March 2011)
$148,000
% change median sales price (March 2010-March 2011)
-1.3%
Foreclosure filings rate (Q1 2011)
1 in 232 units
% of sales distressed (2010)
50%
% homes affordable to median-income
households (Q4 2010)
77.6%
% unemployment (February 2011,
not seasonally adjusted)
10.7%
Walk Score
39
Rent vs. buy ratio (Q1 2011)
14
Sources: U.S. Bureau of Labor Statistics; Charlotte Chamber; Movato; Trulia; RealtyTrac; Walk Score; National Association of Home Builders/Wells Fargo; U.S. Census Bureau; Charlotte Regional Realtor Association, Charlotte Observer.
Q-and-A with Charlotte real estate professionals:
Q: What types of properties are selling fastest/slowest in your market area, and why?
David diCecco
Broker
Coldwell Banker United
"Foreclosures are the fastest-selling, followed closely by short sales. The reason is the price — everywhere people read or watch the news, the talk is about the banks being desperate to move homes and that they have too much inventory, so buyers know they can get a great deal on these homes. Resale homes where homeowners have done upgrades and are trying to recoup some of their costs and are not in a "need to sell" position are slowest. They would rather wait and try to get their price later than sell for less."
Joe Rempson
Vice president
T.R. Lawing Realty
Secretary
Charlotte Regional Realtor Association
"We've noticed that our older inventory — those properties that are more than 40 years old — is staying on the market longer, with newer properties selling at a faster pace."
Eric Locher
Realtor
Cottingham Chalk Hayes Realtors
Treasurer
Charlotte Regional Realtor Association
"The lower the price, the better the sales have been. The break point seems to be around $400,000. Sales above that seem to be fewer and slower to close than those below $400,000."
Jonathan Osman
Broker
Keller Williams Realty
"Bank-owned properties continue to dominate the market, increasing their market share from 30 percent to nearly 50 of the sold market. New construction is also experiencing a resurgence as the national and regional builders have lowered prices and decreased sizes and amenities in order to target a lower price point."
Debe Maxwell
Broker
Savvy + Co. Real Estate
"High-end sales are picking up a bit, but for the most part, entry-level homes that are move-in ready are selling fastest. Buyers want move-in ready and are looking for a steal. Sellers are learning that the cost to carry a property is far more significant than pricing the property to sell and spending a little up-front money to prepare their homes to sell."

Q: Is anything changing about the profile of buyers and sellers in your market area?
Jennifer Frontera
Realtor
Wanda Smith & Associates
Board member
Charlotte Regional Realtor Association
"I've seen more singles, Gen Xers and Hispanic buyers. Cash buyers are also more prevalent. These are the exact demographic changes that our industry had forecast."
DISECCO: I've noticed that the sellers in our area aren't people wanting to sell — they have to sell, possibly for job loss, or they're relocating somewhere or are in danger of losing their homes. Buyers are trending toward first-time buyers and professionals moving into the area.
OSMAN: We have an increased number of cash buyers — one-third of our 25 closings so far this year have involved all-cash transactions. First-time homebuyers continue to dominate at the $150,000 price-level (at houses that had been priced at $200,000).
MAXWELL: We're seeing more first- time buyers, as rental rates are in line with or higher than a mortgage payment, especially with those homes that are FHA-qualified — that 3.5 percent down is appealing to first-time buyers and this option affords low interest rates and makes buying favorable over renting for those first time buyers.
Q: Are you seeing change in the market share of short sale properties or REO properties?
DISECCO: The market share of foreclosed homes is remaining stable. The number of short sale homes on the market seems to be increasing over the past few months. I believe it is a trend of the market. Homeowners were holding out, trying to sell their home or hoping that the market would turn around sooner. With it not turning around, people are forced to sell their homes for a loss.
OSMAN: Available REO inventories are down and the inventory tends to be in worse condition. As a result, financing is limited. The banks we work with on the REO accounts are allowing us to improve our listings to FHA condition, which aids tremendously in salability. Most of the REO inventory remains off the market as a result of legal issues, etc. Short sales account for nearly 8 percent of our inventory.
MAXWELL: Those seem to be dropping a bit here but continue to be prevalent enough to have an impact on our resales.
Q: What worries you most about the current state of the market? What represents optimism and opportunity for the real estate market?
LOCHER:  I'm concerned about the number of potential buyers who continue to wait for lower prices. The overall lack of buyers who remain on the sidelines continues to affect consumer confidence, which has a negative influence on pricing and consumers' perceptions of the overall economy, both locally and nationally.
DISECCO: My biggest fear is the number of homes foreclosed that may not have hit the market yet. Will the banks place a large amount of homes on the market at one time and drive prices down? However, with unemployment levels decreasing in the past three months and more companies announcing relocation to the Charlotte area, there's a lot of optimism for the market here.
OSMAN: The foreclosure apocalypse has yet to hit the Charlotte area in full force. For two years in a row, more than 12,000 real estate owners have received notices of default, and most are ending in foreclosure. We don't even sell 12,000 homes a year in Mecklenburg County — not even close. By the end of 2011, more than 40,000 real estate owners would have faced foreclosure. That will be crippling if nothing is done to stop the bleeding. A sign of optimism: We've seen a slight increase in the number of jobs. However, the incomes are not to the same level that left so rapidly, starting in 2007. As an agent who specializes in short sales and REO properties, I expect to be busy for a long time.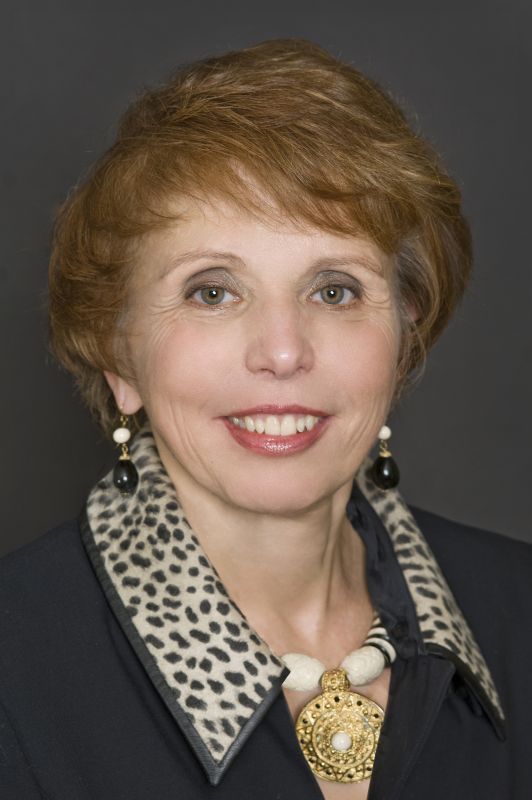 Laurie Knudson
Sales manager and broker in charge
Ballantyne office
Helen Adams Realty
President
Charlotte Regional Realtor Association
"I'm most concerned about government regulation, the price of fuel and the global situation — any of which could seriously slow down or adversely impact our economic recovery. As for optimism, the spring business has been brisk."
MAXWELL: The uncertainty of the economy (worries me most). We're holding our own here in Charlotte, but unfortunately national news travels quickly and definitely has an impact on our consumer confidence here.
Q: Where are sellers moving to, and where are buyers moving in from? Does it represent a change?
KNUDSEN: More sellers seem to be staying on locally, which is a change for us, since relocation buyers and sellers were quite common in Charlotte. They are still entering and leaving the market, but not in the numbers we've seen in the past, as corporations aren't likely to spend as much to move an employee as they have in the past.
DISECCO: I've noticed that sellers aren't necessarily moving out of the area. Some are downsizing because the children have moved out or they're looking for larger homes because of the growth of their families. Popular areas tend to be increasingly toward the outskirts of Charlotte and the suburbs surrounding Charlotte. There has been a large uptick in people moving here from the Northeast, especially New York. People are now able to sell their homes and are trying to move south for a lower cost of living.
OSMAN: Many of our clients are moving to wherever they can find employment: Florida, California, Iowa, New York, Texas. Most of them moved from those places at the start of the housing boom.
REMPSON:  Besides movement within the region, our firm has experienced more newcomers from the Rust Belt (states): Pennsylvania, Michigan, West Virginia, Ohio.
MAXWELL: I'm currently working with two agents from Pennsylvania who had to go into another line of work because of their local economy. They're both moving here in the hopes that our economic prowess can get them back into the business (real estate) that they both love.
Q: How have you changed your business to mirror the market and to capitalize on market trends?
DISECCO: I've worked hard over the past two years to get the necessary certifications to handle short-sale transactions and REO transactions. Since that made up 35 percent of all business last year in the Charlotte area and is trending toward 50 percent this year, it's a large portion of our business right now.
REMPSON: Our firm has seen an increase in property-management deals and demand from local consumers who are renting.
LOCHER:  While current owners focus on the lower purchase price of the homes they want to buy, I continually keep them informed about the market for their present home. So many people see good deals on potential homes, without (applying) the same price reduction to their own.
MAXWELL: I went from a nursing career in 1999 to real estate, never thinking that technology would be such a huge part of my business. Who knew that writing HTML code for a WordPress site would be something that my job entailed back then? Who had even heard of WordPress back then? And let's not forget about social media — I'd have to say that if not for social media, I wouldn't ever have met some of the best real estate agents across the country, to whom I can refer my clients who are relocating.
Q: What are some overall economic trends you're seeing in your market that will guide the real estate market?
DISECCO: There has been substantial growth in companies moving into the Charlotte region. That's helping to create jobs, which in turn leads to people feeling more confident about their economic future and purchasing power. That, coupled with the banking industry stabilizing and the unemployment rate dropping for three consecutive months, only helps the real estate market.
MAXWELL: More buyers are moving closer into town to be nearer their jobs and we're definitely seeing lifestyle moves within the city. Those who originally moved to our expansive city without concern for lifestyle are realizing that they can have more quality time with their friends and family if they're not in their cars, driving from one end of the city to the other for their various activities.
Q: What makes your market different from other markets?
DISECCO: Charlotte never experienced rapid price increases as other markets did. We had a steady incline upward, so when the market crashed and housing prices tumbled, Charlotte didn't tumble as hard as other parts of the country. Also, with the low cost of living and the great weather, Charlotte has been a popular destination for years. That has helped shoulder the downturn and allowed Charlotte to still grow.
KNUDSEN: The economic slowdown hit our market a bit later than elsewhere in the country. Because we didn't have any huge price increases in housing, we didn't fall quite as far. And although the recovery has been slow, it seems we are on the right track.
MAXWELL: Although we've taken quite a hit, in our eyes we remain fortunate that we weren't like some other areas whose prices accelerated so rapidly before the market began to fall. We were seeing gradual appreciation, but nothing as drastic as other markets did.
Q: Are there any other big changes you are seeing?
DISECCO: With so many foreclosures and short sales, the rental market demand has grown rapidly, and the demand is greater than the inventory. Banks are loosening their credit requirements slightly. So some of those people are now trying to buy houses. With historically low interest rates right now and home prices at one of the highest affordability ratios it has ever been, you can own for what you rent for now.
LOCHER:  The overall marketplace has seen a significant reduction in the number of agents. Our market segment higher-priced homes and condos, however, hasn't seen as much of a reduction. So we have relatively the same number of agents chasing fewer and less expensive homes. This is a great challenge for both our agents and the firm.
MAXWELL: Investors are moving back into the market — we had about a two-year lull with investors standing on the sidelines. They're beginning to see that the rental market remains a popular option, so they're back in the market once again.