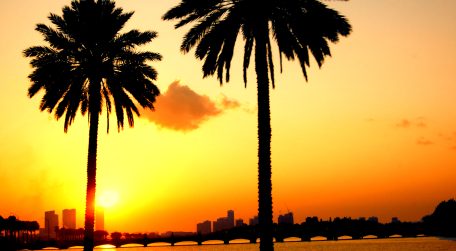 Flickr image courtesy of The Daily Ornellas.
By some measures, one persistent dark cloud may be finally lifting over a region that is otherwise known for sunshine. Homes are selling again in Miami.
Sales in March were noticeably brisk: Existing-home sales in Miami-Dade County spiked up 59 percent and condo sales soared by 85 percent that month compared to the same month last year, according to the Miami Association of Realtors.
Prices, however, are another story. The same March data showed Miami-Dade prices continuing their years-long plunge, with single-family homes falling 19 percent, year over year, to a median of $159,800. Condos got cheaper, too: They dropped by 30 percent, to $97,400.
Overall, home values have fallen more than 55 percent since the frothy days of June 2006. They are now back at 2002 levels, according to the Miami Herald.
The pricing pressure, of course, comes from the steady flow of foreclosures and short sales, according to an Inman News canvass of agents.
And sellers continue to slash, according to an April report from the real estate research firm Trulia. Miami ranked second, to Detroit, in the size of the average home discount over the last 12 months; Trulia reported that Miami sellers have cut their prices by an average 11 percent in that period.
But foreclosure-related pricing may be in line for a change, as several agents said the bank-owned property (REO) pipeline has begun to tighten in response to the foreclosure moratorium in place with numerous lenders after the so-called "robo-signing" debacle.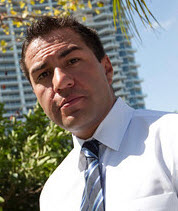 Lucas Lechuga
"Many analysts predicted that a slew of foreclosures would hit the market in 2011," said Lucas Lechuga, a Keller Williams Realty agent. "It's almost the middle of the year and I'm just not seeing anything close to what many had feared."
Still, the "happy dance" is far from universal. A market analysis by the Raymond James & Associates financial services firm said the company fears that statewide reports of increased sales amount to an "unkind economic head fake."
"We are increasingly cautious that any recent anecdotes from foreclosure-ridden areas could be false positives, given that lenders will likely soon reaccelerate the foreclosure liquidations from Florida's immense backlog," a Raymond James analyst noted.
Nonetheless, the real estate community claims to be rallying with the news of higher sales volumes: In a market that has been Exhibit A in the real estate crash, any description with the word "up" in it — even if it amounted only to a little more than 1,000 Miami sales in the Miami metro area for all of March — is more than welcome.
Indeed, some reports from the field sound a little like the heady olden days before the crash.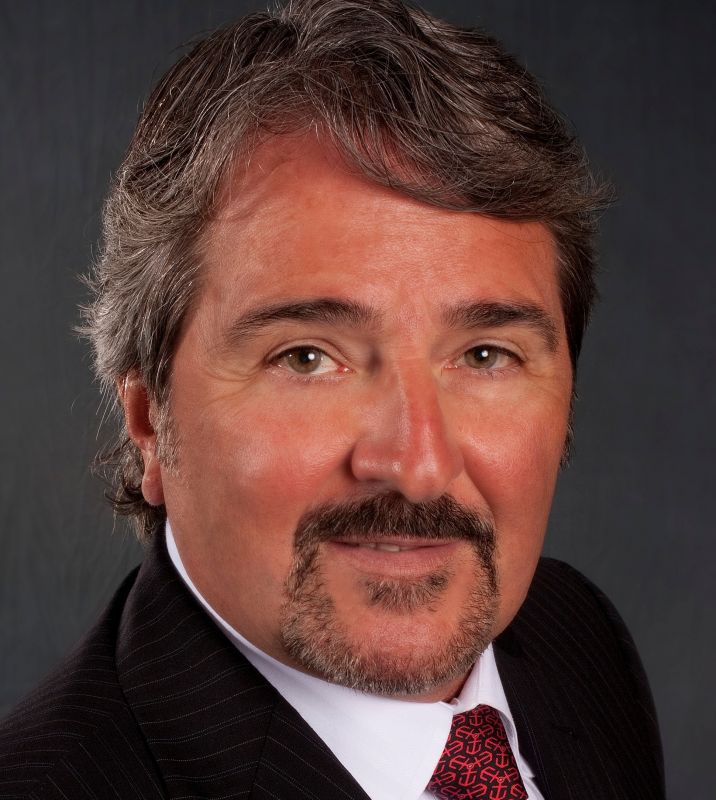 Ralph De Martino
"Heightened demand is evident for REOs, new construction, and properties with close proximity to the ocean and/or downtown," according to Ralph De Martino, residential president of the Miami Association of Realtors and broker-president of Ocean International Realty.
"In Miami-Dade there are currently 20- and 30- day supplies of REO condominiums and single-family homes, respectively," he said.
The buyer pack is being led by investors and internationals, particularly from South America, agents told Inman News. They like to pay cash and they like properties in good condition, the agents said.
"Foreign nationals now represent 60 percent of our sales," said Melissa Rubin, vice president and broker, Platinum Properties International. "The biggest increase has been from Brazilians and Venezuelans. The Canadians, who have traditionally led in foreign purchases, are now the third-strongest group."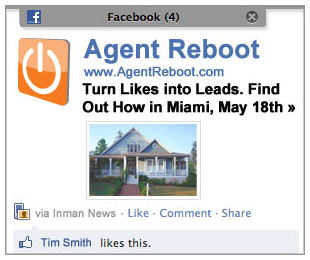 Other readings on the Miami-area market:
Median prices for luxury properties, defined as starting at $535,000, declined by 6.8 percent in the first quarter, to $885,000, according to a report by Douglas Elliman Florida. However, such homes moved faster, on average, than the rest of the market, the report said: 54 days vs. 66 for the overall market.
South Florida homebuilders saw a slight bounce in February. Though Miami-Dade builders took out a paltry 57 single-family permits that month, the data was still 10 percent better than the year before. Nonetheless, February's permit numbers were 93 percent below those seen in February 2005, according to the U.S. Census.
Like closed sales, pending sales also were positive in March, according to the Realtors group. Pending sales were up 18 percent, year over year, in Miami-Dade, and up 6 percent in nearby Broward County.
Miami market data
Miami metro area
 
Population (2009)
2.5 million
Population growth (2000-09)
+11%
Total closed sales (2010)
17,086
% change closed sales (March '09-March '10)
+73.4%
Sales rate per person (per total population, 2010)
1 sale per 146 people
Median sales price, single-family home (March '11)
$159,800
Median sales price, condo (March '11)
$97,400
% change median sales price (March '10-March '11)
-19% (condo: -30%)
% change foreclosure filings rate (March '10-March '11)
+38%
% of sales distressed (March 2011)
+60%
% homes affordable to median-income
households (Q4 2010)
65%
% unemployment (February 2011,
not seasonally adjusted)
11.8%
Walk Score (city of Miami)
72
Rent-vs.-buy ratio (Q1 2011)
6
Sources: U.S. Census; RealtyTrac, Miami-Dade Department of Planning and Zoning, WalkScore, Trulia, Raymond James & Associates, Miami Association of Realtors, National Association of Home Builders/Wells Fargo, Florida Realtors.
Q-and-A with Miami real estate professionals 
Inman News asked agents and brokers to share their views on the Miami real estate market:
Q: What types of properties are selling fastest/slowest in your market area, and why?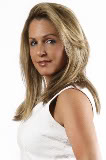 Andrea Tsakanikas
Andrea Tsakanikas
International Luxury
"We are seeing, in Broward County, waterfront homes in the $1.2 million to $1.4 million price range selling rapidly, where buyers are financing 50 percent or less of their purchase. In Dade County, we're seeing cash buyers from outside the country purchasing condos."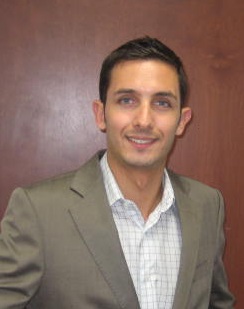 Jonathan Teboul
Jonathan Teboul
Dynamic Real Estate Assistance & Management
"The fastest-selling properties are condos less than $150,000. The slowest are luxury houses or condos of more than $1 million."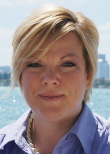 Jamey Prezzi
Jamey Prezzi
Keller Williams Miami Beach
"There were a few buildings under construction during the boom that didn't (or weren't able to) open in the middle of the bust. Those buildings are now opening and quite a few of them are doing really well."


Riley Smith
Riley Smith
EWM Realtors
"In Coconut Grove, where I concentrate my business, move-in-ready homes are selling fastest. We're also seeing homes that need to be totally remodeled selling rather quickly, thanks to their price point. It's the homes that lie somewhere in between that are having the hardest time selling."
LECHUGA: Well-priced foreclosures get bid up, typically receiving five or more offers within the first week. In effect, the property ends up selling at a small discount to what the market would normally dictate.
Q: Is anything changing about the profile of buyers/sellers in your market area?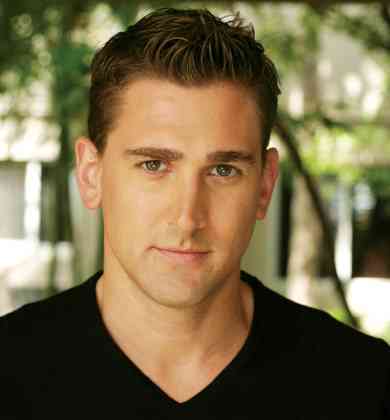 Casey Koslowski
Casey Koslowski
Fortune International Realty
"Besides the emergence of cash buyers, we're seeing foreigners, especially Brazilians. Brazilians have always had an interest in South Florida, but with the combination of the weak dollar and the fact that Brazil (fared better than most in) the economic meltdown, we are seeing them flood the market."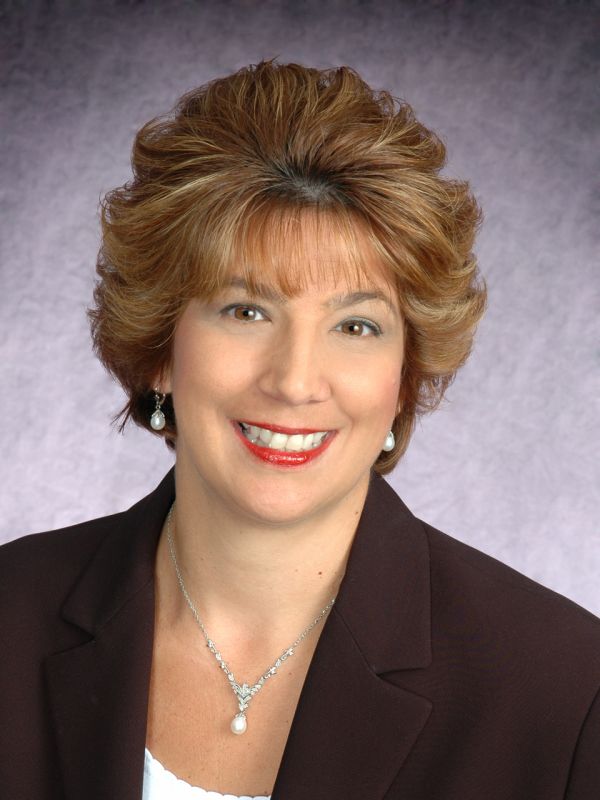 Terri Bersach
Terri Bersach
Broward president
Miami Association of Realtors
Coldwell Banker Residential Real Estate
"Traditionally, buyers from Canada, Latin America and Western Europe made up the majority of foreign buyers in South Florida. But now, due to globalization trends and promotion of the local market, buyers from markets throughout the world, including Eastern Europe, Asia and the Middle East, are taking advantage of local opportunities."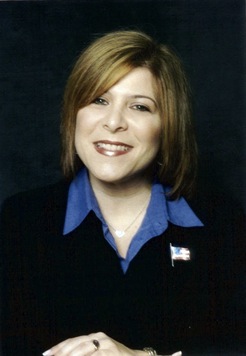 Jodi Macken
Jodi Macken
Principal
Macken Realty
"Many sellers are actually institutions and not necessarily primary owners. Investors and end users are buying with either substantial cash down or 100 percent cash."
Q: Are you seeing change in the market share of short-sale properties or REO properties?


Javier Gonzalez
Javier Gonzalez
Re/Max Advance Realty
"(Fewer and fewer) are coming onto the market because of the foreclosure moratorium. Short sales are being worked faster by certain lenders."
TSAKANIKAS: We believe there's a shockingly large volume of properties caught in the foreclosure, loan modification or short-sale process that are not hitting the market. That is affecting the available inventory.
DE MARTINO: In 2010, distressed single-family homes made up an average 59 percent of closed sales in Miami-Dade County, while 62 percent of condominium sales, on average, were distressed. So far this year, the average of distressed single-family home sales and condominiums is 67 percent and 69 percent, respectively.
Q: What worries you most about the current state of the market? What represents a sign of optimism/opportunity for the real estate market?
RUBIN: Loans are still very difficult to obtain, particularly for those who make significant income and want to take advantage of current prices, but don't currently have the 20 to 30 percent down payment that many require.
DE MARTINO: A sign of optimism is that we are seeing even greater movement and activity in all price ranges and locations this year. Instances of multiple offers, even for nondistressed properties, are indicative of the demand that exists.
GONZALEZ: Big worry: The requirements that lenders are placing on appraisals are so stringent and difficult to meet.
MACKEN: It is, of course, worrisome that a backlog of foreclosed properties continues to haunt the overall marketplace. The onset of inflation continues. Poor job growth and the likelihood of higher interest rates may serve to further strain the market.
LECHUGA: I'm worried that developer inventory for condos is starting to run low in Miami. The notion may sound ridiculous, but it's true. The good news is there's talk of a few developers launching new condo developments by the end of the year.
TEBOUL: We believe that more than 50 percent of real estate sales are involving investors who will rent the properties. We may still have big inventory for many years, because most buyers will put the property back on the market in less than five years.
Q: Where are sellers moving to, and where are the buyers moving from in your market area? Does this represent a change?
SMITH: Other than investors and international buyers, it seems that the only people who are selling or buying in this market are those who must make a change due to life circumstances.
TEBOUL: Sellers are moving more west and buyers are looking to acquire good properties in top locations — Miami Beach, Coconut Grove, Aventura, Sunny Isles, Bal Harbour, Brickell.
Q: How have you changed your business to mirror the market and to capitalize on market trends?
LECHUGA: Last year the action was in foreclosures and short sales in the sub-$300,000 range. This year, it's the $500,000 to $1 million range. As a result, my marketing is geared toward people with an interest in buying property in that range.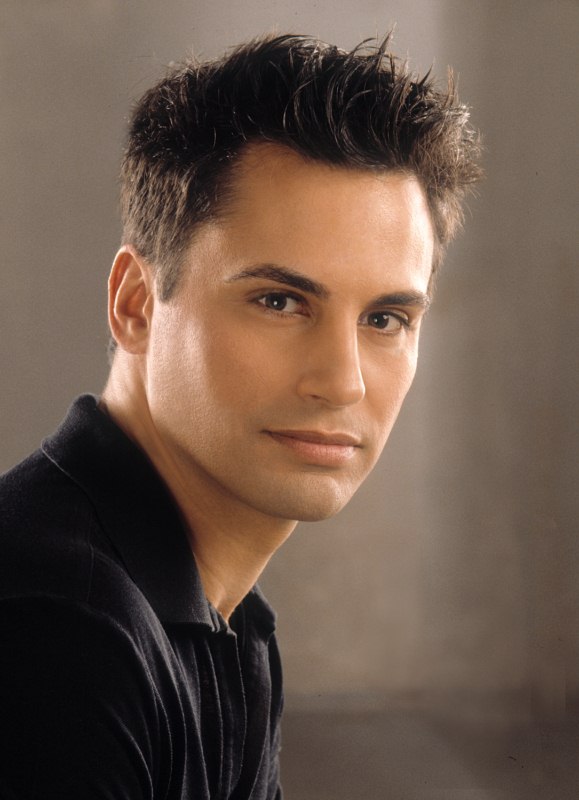 Kevin Tomlinson
Kevin Tomlinson
Vice president
ONE Sotheby's International Realty
"It's no longer enough to just have your own website. The site must be social and interactive, rank high in the search engines for key phrases important to buyers and sellers worldwide, and deliver rich, customized content in a high-tech, real-time way. I'm in the third major redevelopment of (my real estate website)."
TSAKANIKAS: We're working with developers of communities and real estate consultants to assist in rebranding their product in order either to sell their entire project, sell individual units fractionally, or rent out their inventory. We're assisting real estate corporations to set up rental divisions and train their staff.
KOSLOWSKI: I have intensified my outreach to brokers and brokerages with ties to Brazil and Europe.
PREZZI: We work mostly with luxury buyers. This market is really strong in the city and we have focused on keeping our blog focused on this group.
MACKEN: We have put together teams who respond to asset managers' demands and are experienced with the short-sale process. We now employ individuals who compile broker price opinions, oversee property restoration, and assist securing properties on behalf of the lenders.
Q: What are some overall economic trends you are seeing in your market area that will guide the real estate market?
SMITH: The strong euro as well as the strong economies in South America have really helped our community, as both populations seek to (purchase) second homes.
TEBOUL: The job market is back on the upside, and this will strongly help the rental market. And when rental prices start to go up, people will think more about buying their first home or a new home, after going into foreclosure.
RUBIN: We've heard the hype about overhauling the rundown downtown district for several years now. I think it's all now coming into fruition. Developers are beginning new construction here, something we have not experienced in three years.
Q: Any other big changes you're seeing?
RUBIN: With the lion's share of our owners being second-home owners and foreign nationals, we are seeing less disparity between traditional high and low seasons, as our summer months are increasingly filled with South Americans escaping their hometown winters.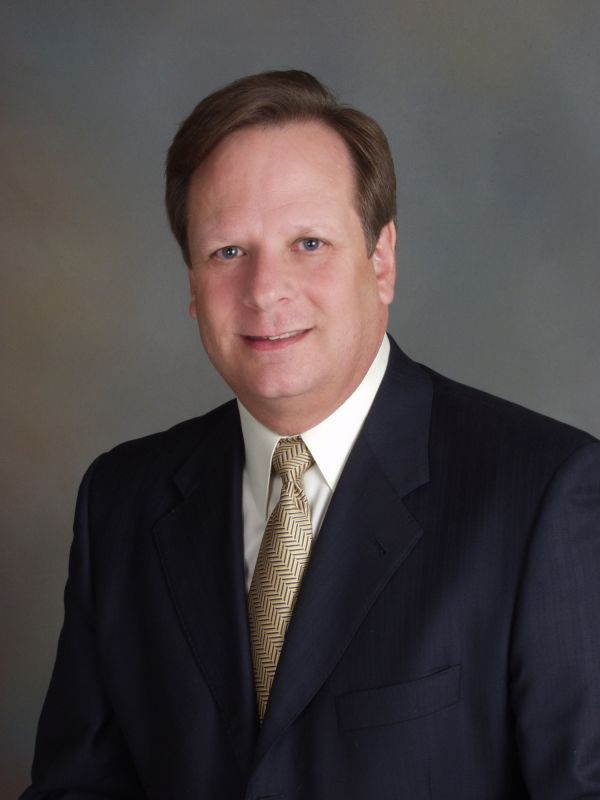 Jack H. Levine
Jack H. Levine
Chairman of the board
Miami Association of Realtors
Levine Realty Inc.
"Cash buyers represent an important portion of all closed sales. Almost 70 percent of all monthly closed sales are purchased with cash. For new construction, 90 percent of closed sales are cash transactions, and most international buyers are cash buyers."
TEBOUL: Rentals are going up strongly. We manage more than 200 properties and have seen our portfolio go up more than 15 percent for our renewals in the last six months.
TOMLINSON: In the luxury oceanfront condos sector, low inventory is the new reality. In the $10 million-plus single-family homes category, depleted supplies continue to surprisingly hinder more sales.