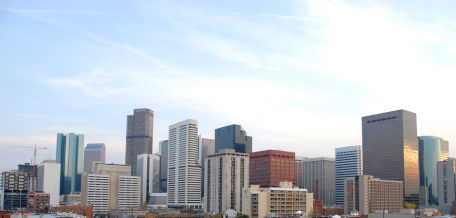 Downtown Denver. Flickr image coutesy of Eric Kilby.
Metro Denver heads into the prime summer season with fewer available homes on the market. The monthly inventory of unsold homes in May declined 11.1 percent year-over-year to 19,573 units. The number was virtually unchanged from April, which recorded the lowest level of inventory in nearly a decade.
The number of unsold homes per month has remained below 20,000 for six-straight months, a sign that homeowners are sitting on the sidelines because they can't or don't want to sell their properties.
This report highlights real estate market statistics and trends in the Denver metro area and includes a chart with detailed market data and commentary from local real estate professionals.
Overview
The median sales price of a home in the Denver metro area in May held steady at $230,000, unchanged from a year ago, according to the latest numbers from Metrolist Inc. Sales declined 14.5 percent year-over-year.
The statistics reflect a steady housing market experiencing relatively flat housing prices as well as a below-average monthly inventory of homes for sale. Distressed property sales represent more than a third of the Denver housing market.
Metrolist reported home sales totaled 3,732 in May compared to 4,365 during the same period in 2010. Pending sales, or those under contract, totaled 4,777, up 23 percent year-over-year. There were 19,573 active listings, down 11.1 percent from May 2010. The average number of days on the market jumped 44 percent, to 108 days from a year ago.
In a separate report, Re/Max said May home sales fell 19.6 percent to 3,328 transactions, while the median sales price remained unchanged at $210,000. The active inventory tumbled 30 percent to 18,617 year-over-year. The average days on the market rose 29.3 percent to 97 days from a year ago. The region had 4.2 months of inventory at the May sales pace.
Denver home values hit a 25-month low in March and were down 14 percent from their peak in August 2006, according to the S&P/Case-Shiller Home Price Index released in May, with values falling back to 2001 levels.
However, the index reveals that Denver experienced a relatively narrow swing in prices over the past decade, escaping the kind of steep declines seen in some other major U.S. metropolitan areas.
A Federal Housing Finance Agency index shows similar results. The agency's Housing Price Index reported first-quarter prices in the Denver region dipped 1.4 percent from the same three-month period in 2010. That compares to a 3.1 percent drop nationally and 2.5 percent decline statewide.
Denver "has never had the highs or the lows as the other markets have had. It always has been consistent," said Hank Bauer, an independent real estate broker who analyzes local housing statistics.
The metro area continues to deal with a spate of distressed homes in the aftermath of the recession but it is faring better than the rest of Colorado. Denver foreclosure filings fell 20.3 percent in May, with 1 in 475 housing units receiving notices, according to RealtyTrac.
That compares to a 33 percent drop in foreclosure filings nationally and 13.6 decrease in Colorado, where 1 in 518 units received notices statewide. Among the nation's 100 largest metro areas, Denver ranked 58th in foreclosures last month.
"Stronger home prices are one reason metro Denver has avoided a foreclosure crisis like those in Nevada, California and Florida," Patty Silverstein, chief economist of the Metro Denver Economic Development Corp., wrote in her 2011 economic forecast in January.
While foreclosure rates in the seven-county metro area declined from the peak reached during the recession, foreclosure filings remain above historic levels, Silverstein said. "Until job gains occur more quickly and home prices and sales rise more solidly, many metro Denver residents remain at risk of default."
Real estate analysts attribute part of the drop in May sales to the end of the federal homebuyer tax credit, which boosted sales last spring. Since peaking in 2004, Denver has seen home sales decline each year, tumbling a total of 27.4 percent to 38,818 in 2010. That's the lowest number of closed transactions in 15 years.
"We're hanging in there. (Sales are) not as brisk as last year because of the tax credits," said Justin Knoll, president of the Denver Board of Realtors.
This time of year, home shoppers typically find about 22,000 homes for sale in the Denver area. Last year, for example, monthly inventory peaked at nearly 24,000 residential properties in July.
What the market lacks is a solid supply of move-in ready inventory, local real estate professionals say.
"We're begging for good inventory. We know the banks are sitting on a ton of properties. We're hearing a lot of consumers saying 'We're going to try this summer to sell our house.' "
Knoll said sales for homes priced in the $200,000 to $250,000 are still moving, especially in central Denver. "What we're experiencing is a fast-paced market in the lower-end (properties)."
"Those buyers out there are not interested in the fixer-uppers," Bauer said.
The local economy also could play a role in the seller reluctance. For months, Denver residents have been waiting for economic direction from city political leaders. That started to emerge after the June 7 runoff election for mayor, won by city councilman and former Urban League executive Michael Hancock.
"Our job numbers are kind of up and down. The political state of flux is playing a role in the Denver economy," Knoll said.
Real estate professionals are counting on the market to pick up during the prime summer season. They note that Colorado and the Mile High City remain attractive destinations for homebuyers.
Indeed, the Denver region anticipates a net migration of 17,673 people this year, many of whom are highly educated workers relocating from states such as California, Texas, Arizona and Florida, according to the Metro Denver EDC. By 2030, the region's population is predicted to increase more than 30 percent to nearly 3.8 million residents.
"Colorado has a very unique lifestyle — the plains, mountains and large and small cities," Bauer said.
Economist Silverstein forecasts a modest 2 percent increase in home prices and 9.5 percent gain in sales this year. Bauer predicts home prices will increase 1 to 2 percent, with home sales rising 3 to 4 percent in 2011. "This is going to be a nice, positive year," he said.
Market Data
Denver metro area
 
Population (2010)
2,543,482
Population growth (2000-10)
16.7%
Total closed sales (2010)
38,818
% change closed sales (2009-10)
-7.7%
% change closed sales (May 2010-May 2011)
-14.5%
Sales rate per person (per total population, 2010)
1 sale per 66 people
Median sales price (May 2011)
$230,000
% change median sales price (May 2010-May 2011)
No change
Foreclosure filings rate (May 2011)
1 in 475 units
% of sales distressed (2010)
30%
% homes affordable to median-income
households (Q1 2011)
75.2%
% unemployment (April 2011,
not seasonally adjusted)
8.3%
Walk Score
54
Rent vs. buy ratio (Q1 2011)
13
Sources: U.S. Bureau of Labor Statistics, Metrolist Inc., Denver Board of Realtors, Trulia, RealtyTrac, Walk Score, National Association of Home Builders/Wells Fargo, U.S. Census Bureau.
Q-and-A
Inman News asked some area real estate professionals to comment on the latest market trends in the Denver metro housing market:
Q: What types of properties are selling fastest and slowest in your market area?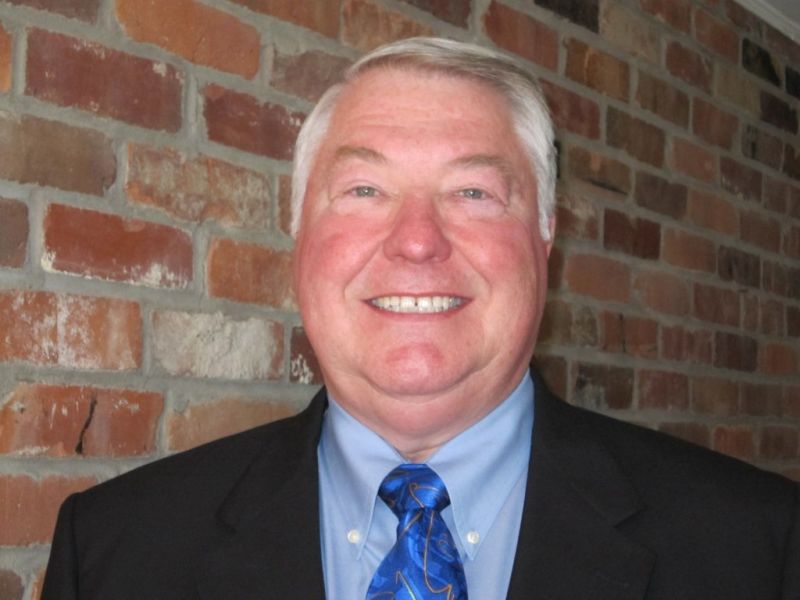 Gary Bauer
Gary Bauer
Broker
"The fastest-selling homes are those priced at $300,000 or less. The slowest-selling homes are those priced at $750,000 and up. The reason is affordability. Consumers remain focused on the family, the job and the economy."


Stephanie Fix
Stephanie Fix
Agent
Re/Max Professionals
"Properties that are priced well, staged to show well, need minimal repair/updating, and are marketed well are selling faster. I know of a home in a popular area called Washington Park that went under contract in one day and was priced in the $500,000s.
"Buyers do not have the additional funds outside of the mortgage to make repairs and renovate unless they do a 203(k) rehab loan, which is a great loan allowing a buyer to build in the renovation into the conventional or FHA loan."
"Because our inventory is down 11 percent in Denver from May 2010, buyers have less to choose from and my buyers are having a hard time finding a good property that meets their needs. Most buyers do not have the ability to visualize a major renovation. I tell my sellers that buyers are smart. They are potentially looking at 25 to 50 other houses and comparing my sellers' homes to those already seen.
"They can easily tell you how your house shows and if it is priced right compared to others. More and more prospective buyers rate lifestyle as their top priority. With this being said, the prospective buyer is looking for a home that has everything they want, and are not interested in doing renovations/home improvements."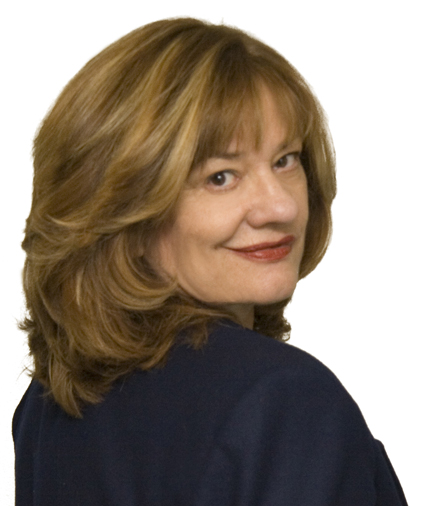 Kristal Kraft
Kristal Kraft
Broker associate
Bershire Group
"Our market is very strong in the lower end, where first-time homebuyers are competing with investors for the best deals."


Chad Ochsner
Chad Ochsner
Broker-owner
Re/Max Alliance
"Properties in excellent condition that are priced below $250,000 continue to sell very well and quickly. We see multiple offers in this price range. The $250,000 to $500,000 price range is also very active for move-up buyers who have been waiting for the market to bottom out.
"There has been a recent uptick in high-end sales in the Denver area ($800,000 and up), although the very high end (over $1 million) continues to be slower and is taking five to six months or longer to sell."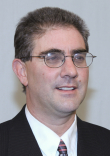 Charles Roberts
Charles Roberts
Co-owner
Your Castle Real Estate
Director
Denver Board of Realtors
"Overall, the Denver market is relatively healthy. Our average months of inventory is 5.3, below the 6-month level of inventory that is traditionally considered a balanced market — giving a slight advantage to buyers. What's very interesting is how completely balanced and uniform the market is under $300,000.
"For example, MOI (months of inventory) for homes under $85,000 is 4.6. MOI for homes from $85,000 to $135,000 is 4.3. MOI for homes from $135,000 to $210,000 is 4.5. MOI for homes from $210,000 to $315,000 is 5.1. These numbers suggest a very even, unexciting, normal market. Homes from $315,000 to $460,000 have a slightly higher MOI at 6.1 (almost perfectly balanced).
"Only when you isolate properties above $460,000 do you see a definite buyer's market in place, with 9.1 MOI. In the luxury market, the higher the home price, the higher the MOI. What this means is that there is no relatively fast-selling segment of the market.
"However, on the buy side there is a niche that is very active: The long term, buy and hold investors who are picking up properties under $150,000 are buying up everything they can, helping to support this segment of our market.
"These investors are taking advantage of a unique combination of circumstances including: record-high home affordability, record-low interest rates, reasonable lending guidelines, record-low vacancy (1.4 percent), and consequently rising rental rates."
Q: Is anything changing about the demographics of buyers and sellers in your market area?

BAUER: Lifestyle is becoming the No. 1 factor in the homebuying and selling process. What is important to the (consumers) is what drives the decision process. We are seeing more and more consumers moving from the suburbs to "niche neighborhoods" that meet their lifestyle criteria.
FIX: We are seeing more investors enter the market, as well as buyers purchasing more luxury homes above $1 million.
KRAFT: Our vacancy rate is extremely low — 3 percent or less. Rents are increasing and many people are finding it is a perfect time to purchase a home.
OCHSNER: Buyers and sellers are increasingly savvy, with access to so much market information. Sellers have finally begun to be more realistic with what they can expect to sell their homes for and buyers who have been sitting on the fence are finally making realistic offers.
Sellers realize that they are competing with distressed properties … in their neighborhoods and are becoming much more aggressive with pricing.
Q: What are recent trends with prices, sales and inventory?
BAUER: Prices are increasing, albeit slowly. Sales are increasing in the lower-priced markets. Inventory is low compared to the (typical) prime season.
FIX: Rental rates continue to increase and availability of rental properties continues to decrease. Denver's vacancy rate is very low as homebuyer's struggle to be able to qualify for a home and must rent instead. (In some cases) homeowners were foreclosed and must rent.
KRAFT: Our inventory is low. Prices are on the stable side. Homes that are priced right and staged to show well are selling very quickly. It is not usual to have multiple offers on homes where the sellers are realistic in their pricing.
OCHSNER: Prices have declined only a few percentage points over last year and inventory has declined from a year ago. Inventory at the end of April in Denver was at a 9-year low. (The number of properties under) contract in May was up 23 percent from a year ago.
ROBERTS: From April 2010 to May 2010 our average sales price for single-family homes leapt up $25,000, driven entirely by buyers chasing the tax credit. Since then home prices have fallen back to where they were before the stimulus. Currently, the average home price in Denver is about $279,000, and for the past three months (March, April, and May) prices have tracked almost exactly with 2009 levels.
Our inventory for singly-family homes stands at about 14,000, which by historical standards is low. We believe there is a significant number of sellers who would like to sell their home to trade up or down but will not put their properties on the market until they feel they are in a seller's market (the vast majority of folks in Denver say they believe it's still a buyer's market).
That will occur only when we see a sustained period of rising home prices and when the media begins to trumpet the turnaround, finally affecting market psychology in a positive way. Until then, this large group of potential sellers will stay in their properties and await a better time to sell, keeping inventory low.
In addition, it appears that the large banks and GSEs (government-sponsored entities, Fannie Mae and Freddie Mac) are doing a good job monitoring our market and not flooding it with properties. They continue to trickle properties onto the market to maximize their return (or minimize their losses) as they reduce their inventory.
Finally, there is very little residential building in our market so there is no chance of a significant number of new homes entering the market for the foreseeable future.
Q: Are you seeing changes in the market share of short sale and real estate-owned properties?

BAUER: Short sale and REO properties continue to represent 35 to 40 percent of the market.
FIX: My analysis shows that short sales continue to increase in inventory. Banks are working to educate homeowners what their options are should a loan modification be unsuccessful. Agents are recognizing that they do have the capability to successfully help a homeowner with a short sale instead of avoiding them.
Our Colorado foreclosures rates went down in December. However, I believe this was due to the banks holding the inventory due to the robo-signing situation.
I see that banks, for homes in the county of Denver, are continuing to delay a foreclosure week after week. Each week I look at the Denver County foreclosure records and see about 40 properties sold at auction and 65 pages of properties where the foreclosures sales date is being continued, week by week, due to loan modification, bankruptcies, etc.
There is a huge amount of inventory being held from foreclosure for a variety of reasons, and sometimes I wonder if the banks are not just withholding properties from foreclosure by a "continuance" to make their bottom line look good.
Chase held an exposition over Memorial Day weekend where homeowners were invited to meet one-on-one with Chase employees who could help them with their options. As a result many (agents who have received training in working with distressed properties) were contacted by Chase or urged by the homeowner to contact an agent about a short sale as their option if loan modification was not an option.
I see recent processes in place by the banks to improve their short-sale processes. In my opinion I would expect another big increase in the number of short sales.
KRAFT: Short sales make up at least 30 percent of our market. They are getting offers, but getting to the closing table is difficult. Buyers want a "deal" so they make low offers that have little chance of closing because the net is well below the acceptable loss for the bank. The result is lots of work for nothing.
OCHSNER: No significant changes in market share, although we continue to wait for the (banks') floodgates to open.
ROBERTS: For the past four to five years, the share of distressed sales in the Denver market has consistently been in the 35 to 45 percent range as our market has suffered through an unprecedented downturn. While the share of distressed sales is still in the 40 percent range, the mix of sales has changed over the past several years.
Since 2008 the share of REO properties sold in our market has steadily fallen while the share of short sale properties has steadily increased. For example, in 2008 about a third of all sales were REOs but only 10 percent were short sales.
By 2010, REOs and short sales each made up about 20 percent of the sales. This change in the mix of sold properties reflects the concerted effort of the U.S. government and the large banks to intervene with homeowners before their property goes to public sale.
Clearly, these efforts have met with mixed results but the data do support that there has been a slow transition away from REOs and toward short sales.
Q: What worries you most about the current state of the market, and what represents a sign of optimism and opportunity for the real estate market?
BAUER: The local job market continues to show 9 percent unemployment. While many new companies have been started, the overall loss of jobs is a continual drag on the market.
FIX: We still need employment in order for consumers to purchase homes. This has not improved. However, because more investors and luxury homeowners are entering the market to buy, I consider this a positive sign.
KRAFT: (There is) constant government interference with our industry — trying to fix things that cannot be fixed by legislation. Consumers are being hurt by the roadblocks created by lawmakers who are not considering the whole picture.
OCHSNER: Fortunately, Denver barely missed the double dip in home prices and continues to be in the top five markets, according to Case-Shiller. The significant increase in (homes) under contract in May point to a very normal and healthy market again in Denver as we enter our prime season (June- August).
Denver has survived fairly unscathed. There remains a question regarding how many properties the banks are withholding from the market. So far they have been very strategic and haven't overflooded the market with bank inventory.
A decline in inventory historically puts significant pressure on prices, which is somewhat concerning in Denver.
ROBERTS: The market is going through an unavoidable hangover from the go-go days of 2000-06. There is clearly no easy solution to the problem. Our market will recover in pricing when demand outstrips supply.
Here is one way we see that happening: The long-term investors who are picking up properties in the under-$150,000 range are buying up everything they can, helping to support this segment of our market.
As rental rates continue to climb, they make home prices relatively more affordable. Already, it is cheaper to buy than rent in many portions of our market, especially under a $200,000 home price. Sooner or later, renters will overcome their resistance to purchasing a property when they realize they can buy cheaper than renting.
This will be one of the main factors that will begin to put upward pressure on home prices. We expect this phenomenon to unfold over the next couple of years.
Q: Where are sellers moving to, and where are the buyers moving from in your market area? Does this represent a change?
BAUER: Sellers are moving to lifestyle neighborhoods and many buyers are first-time homebuyers. The remaining buyers … have an existing home and are moving to improve their lifestyle.
KRAFT: Denver is a popular destination for many who want to live in a beautiful city with lots of promise, diversity in employment and a young population. We see the creative class growing in Colorado, which is comprised of those who are not tied to an office but utilize their creative talents to earn a living no matter where they live.
OCHSNER: There is no real change in this area. Many sellers in good equity positions are downsizing and able to move from their larger homes. Properties close to the central business district of Denver have become more desirable than properties in the far-reaching suburbs, and gas prices have affected this trend.
Continued in-migration from California and Arizona. And younger buyers from the Midwest still find Denver to be a very popular and vibrant city to relocate to.
Q: How have you changed your business to mirror the market and to capitalize on market trends?
BAUER: Change is constant in this industry. The No. 1 priority is to insure that the buyer/seller achieves the lifestyle goal.
FIX: My business the last three years has been a little more top-heavy on listing short sales and helping distressed homeowners. It started with clients who bought in 2005 and 2006 facing hardship in 2009. (These buyers) could not sell their home for what it was worth so I would do a short sale. It was an opportunity for me to really help homeowners and help the market avoid more foreclosures.
KRAFT: We are focusing on selling to the largest segment of the market, first-time buyers and investors, and have created a short-sale division in our company.
OCHSNER: (We have increased education) our agents with regard to government changes in the short-sale arena, specifically the recent Mortgage Assistance Relief Services (MARS) ruling.
ROBERTS: (My company has had a specialty in serving) the residential (one- to four-unit) investment market, which represents about 30 percent of our closings in any given month (about a third of our agents are both investors and real estate agents).
The market for long-term investors is very favorable, and this fact has helped continue our company's growth. Another decision we made a number of years ago was to not focus exclusively on the high end of our market, above $400,000.
We deliberately put our resources to best service the middle of the residential market, between $200,000 to $400,000. This portion of the market is relatively healthy and robust, with a balanced 5.7 (months of inventory).
Q: What are some overall economic trends you are seeing in your market area that will guide the real estate market?
BAUER: Denver has always been countercyclical to the coasts (East, Gulf, and West). The economy is rebounding very slowly, jobs are coming back slowly, and most importantly lifestyle opportunities abound.
KRAFT: We have significant growth and building occurring in metro Denver. An old hospital is being relocated to a new location. About 119 miles of new light rail is under construction, including a passenger rail line to Denver International Airport.
The Anschutz Medical Campus is developing a significant skyline of its own in Aurora as the biomed campus grows larger each year. These improvements are creating opportunity and growth for metro Denver and make it an attractive place to live.
OCHSNER: Unemployment, while improving in Denver, continues to be the major economic issue to be concerned with (hovering around 9 percent). Gas prices are affecting outlying suburbs like the mountain communities of Conifer and Evergreen, and rural markets south and north of Denver. Overall, we are bullish about the real estate market in Denver.
ROBERTS: The Denver metro market is relatively balanced. Overall, there is 5.3 months of inventory, reflecting a market that is not in major distress. We have experienced several years of correction and price drops as we travel through the downturn caused by the price and sales bubble leading up to 2006. Our jobless rate is hovering at about 9 percent, which is clearly putting a damper on our housing market.
Traditionally, the job market correlates very closely with the health of the residential real estate market. On the plus side, Denver metro has had a very beneficial 25 percent increase in population since 1997, and even during the worst of the downturn our population has continued to grow.
This phenomenon has helped mitigate the worst of our downturn since all these folks moving to our market have to live somewhere. But since the housing market is inextricably tied to the job market, we won't see a significant recovery in housing until more jobs are created.
Agent Reboot is coming to Denver on June 29, 2011: More information.
Gilbert Mohtes-Chan is a freelance writer in California.