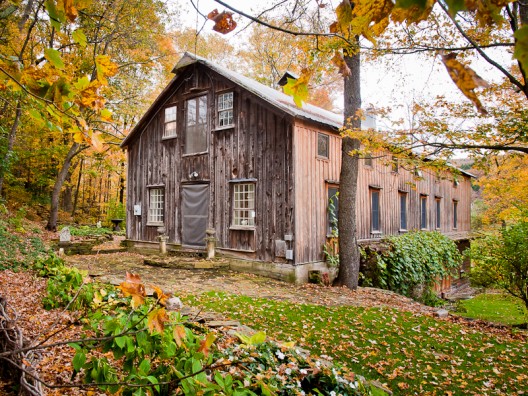 Click here to view the full photogallery.
Location: Jefferson, N.Y. 
Price: $689,000 
The Skinny: Set on a 3.5-acre lot — and bordering 400 acres of protected state lands — this former grist mill has been converted into a home and studio for a prolific upstate artist. From the hard-worn exterior, one might never suspect that the interior is kept to a luxurious standard, with high-end appliances, polished wood floors, and leaded glass windows. However, considering the barn-like proportions of the structure, the low ceilings and small living quarters — there are currently just two bedrooms and one bathroom — are odd, though the floor area, at 4,500 square feet, offers plenty of room for expansion. 
Source: Spire Group Inc.
View the original item at Curbed.com: "19th Century Grist Mill Turned Artist Studio in Upstate N.Y." by Rob Bear.
More from Curbed.com's House of the Day:
Copyright Curbed.com 2011